Best Betting Sites with Bet Builders in 2022
Bookmakers are always looking for ways to attract new customers, and in recent years that has resulted in a variety of punter-friendly tools. One of the most interesting of these is the Bet Builder, which is now available at many UK sportsbooks. We've checked out the various types of Bet Builder available on a whole range of sportsbooks, in order to bring you this in-depth guide to the best Bet Builder sites.

Top 10 Bookies for Bet Builders
Best Betting Sites with Bet Builder
The Bet Builder tool is offered by most well-known betting brands. Here are some of the very best Bet Builder sites of the bunch, which we'd recommend checking out first of all.
Bet365 Bet Builder
Since adding a dedicated tennis Bet Builder, Bet365 can be rated as one of the best sites around for this type of bet. Nowadays, the Bet365 Bet Builder covers all basketball games (not just those in the NBA and the NCAA), while their football Bet Builder is also excellent, covering all of the major leagues. Six bets can be included in a Bet Builder, and you can also combine them into accumulators. ⭐ Visit Bet365 >>
Paddy Power Bet Builder
Paddy Power are so confident in the Paddy Power Bet Builder tool that they incorporate it into their offers for new customers. If you sign up with their site, you will be awarded a £5 bet to use on their Bet Builder, which – in this case – is called a 'Same Game Multi'. ⭐ Visit Paddy Power >>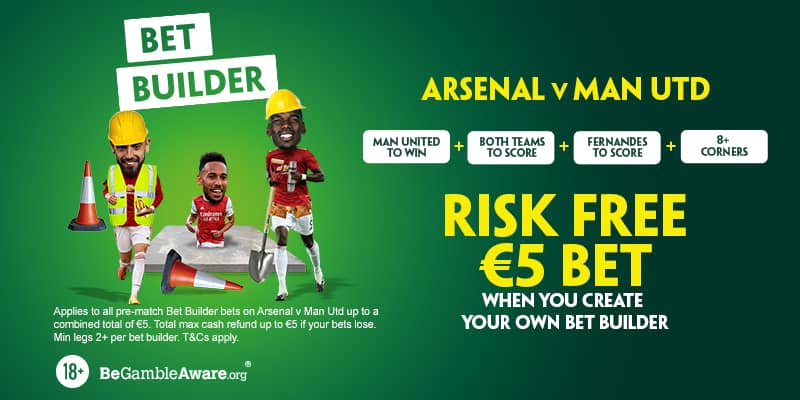 888sport Bet Builder
888sport are one of the latest bookmakers to bring out their Bet Builder. The 888 Bet Builder enables you to make your own combination bet using a range of the most popular markets, and features live markets as well as pre-match options. The Bet Builder tool is well designed and easy to access by clicking on the relevant tab, making it an easy to use option. ⭐ Visit 888sport >>

Coral Bet Builder
The Coral Bet Builder lets punters create their own bet across a variety of football markets and provides a price immediately, all through the Build Your Bet tab. The Coral Bet Builder is one of the best bet builders around, although it is restricted to the very top football competitions, including the Premier League, Championship, Champions League, Scottish Premier League, La Liga, and Serie A. ⭐ Visit Coral >>

Ladbrokes Bet Builder
Ladbrokes were relatively late in developing their Bet Builder product, but they have still designed one of the best such features around. Although it is only available on certain events, the Ladbrokes Bet Builder permits a wider range of bets than is the case with most Bet Builders, and you can include more unusual elements, such as player stats bets. ⭐ Visit Ladbrokes >>


Unibet Bet Builder
One of the most impressive Bet Builder sites is Unibet. The Unibet Bet Builder can be accessed through the home page of the event you intend to bet on, and the tool works smoothly. More importantly, it offers an impressive maximum of 12 bets, which is double the Bet365 maximum, and includes both live and pre-game betting markets. ⭐ Visit Unibet >>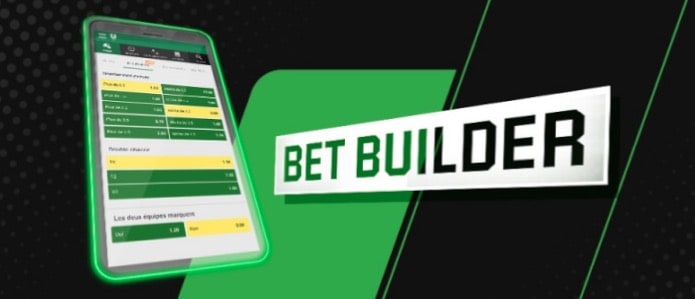 BetVictor Bet Builder
The NBA is one of the most popular tournaments for combination bets and the Bet Victor Bet Builder provides an excellent tool for NBA fans. You can make up to six bets with Bet Victor, and you can include both match markets such as Match Handicap and Total Points as well as player bets. You also have the option to adjust the level of the Over/Under line market, which is a handy feature. ⭐ Visit Bet Victor >>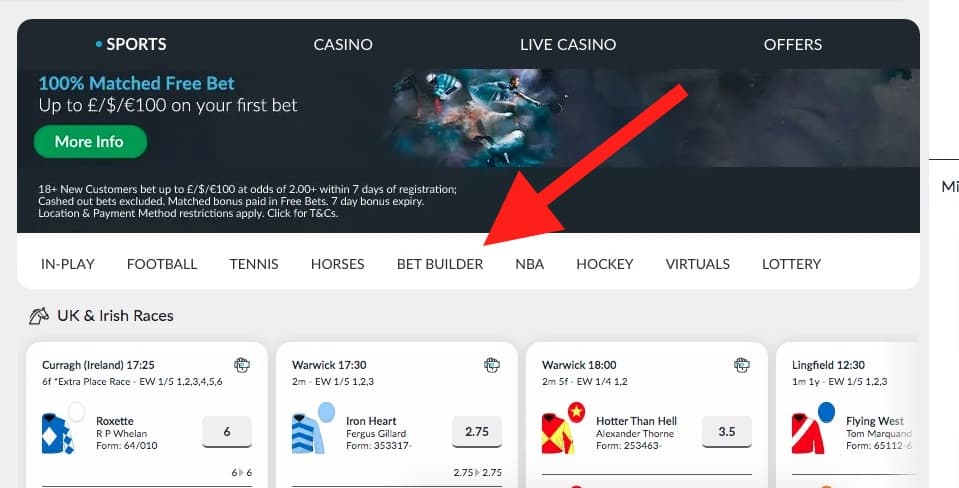 Casumo Bet Builder
Casumo may not be the biggest name in the sports betting world, but their profile is rising and they have a strong combination bet option. The Casumo Bet Builder features an impressive array of markets, and the tool is user friendly and enjoyable to use. ⭐ Visit Casumo >>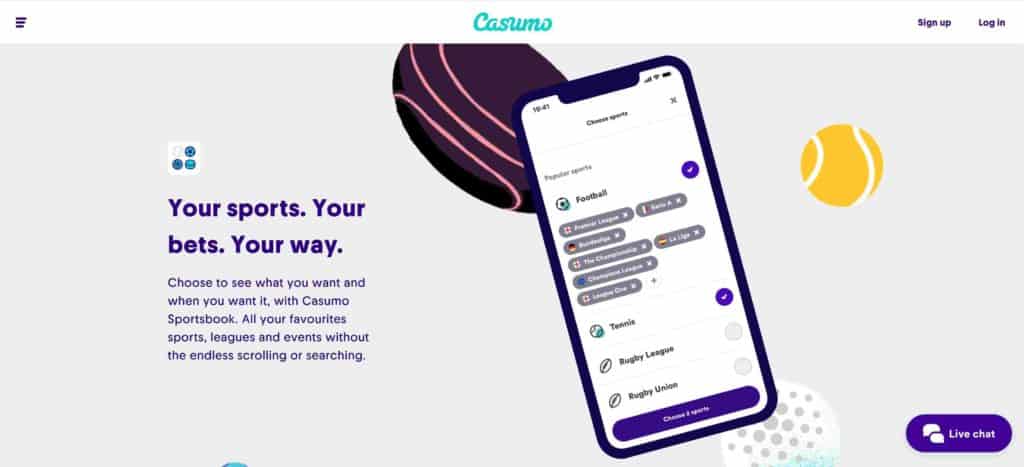 BoyleSports Bet Builder
BoyleSports are a popular Ireland-based bookmaker, and they have added a new twist to the Bet Builder concept. Although there is a limit of five bets with their Bet Builders, they offer some ready-made options with the tool, and throw in special offers too. For example, you can add boosts to your Boylesports Bet Builder such as 'Double Winnings for Red Cards', which will appear in the Bet Builder section with dedicated tabs. ⭐ Visit BoyleSports >>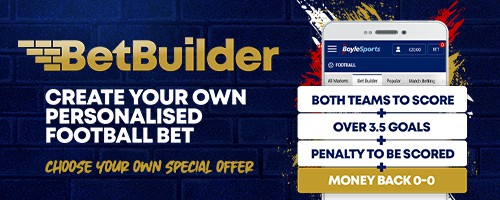 Betfred Bet Builder
Betfred like to do things their own way, and they have a dedicated Bet Builder tool that they call the 'Pick Your Punt' Builder. The Betfred Bet Builder can be launched via an event's page, and they give punters the choice to pick from a huge variety of match markets, which for football events includes Match Result, Both Teams To Score, First Goalscorer, Anytime Goalscorer, Total Corners, and more. ⭐ Visit Betfred >>

What is a Bet Builder?
The Bet Builder takes the principle of the accumulator, which has long been popular with sports betting punters, and goes one step further. It also responds to the demand from punters for specific bets tailored to their needs. In this sense, it has some similarities with the Request A Bet feature that some bookmakers offer, but it is significantly different and more responsive.
With the Request a Bet feature, you have to propose the bet you want to make and wait for the bookmaker to decide whether to offer it. With the Bet Builder feature, you can build your own bet yourself, which can have a whole range of different bet types, without having to wait for the bookmaker's approval. It is one of the most popular new features of modern sports betting, and the number of sportsbooks offering it is increasing all the time.
How Do Bet Builders Work?
As with many aspects of the betting world, the Bet Builder concept can be a little confusing initially. Once you understand the general principles of the Bet Builder though, you will find it very straightforward indeed.
Essentially, a Bet Builder allows you to build your own bet by combining multiple selections on the same event. The Bet Builder tools you will find at different bookmakers may operate in different ways, but the basic method is the same across the industry. When you've chosen the event that you want to bet on, you can use the site's Bet Builder option to select from a range of different bets, and the site's Bet Builder tool will do the rest, working out the odds available for your bet accordingly.
If all of your selections are successful, you could land a big payout, as with an accumulator. Some bets constructed through the Bet Builder app or tool will also offer Cash Out. This is a feature that will enable you to close your bet and take a profit, at odds offered by the bookmaker. This can be a good way to lock in a profit and avoid losing the whole bet if one part of it fails.
How to Choose a Build Your Bet Bookie
With Build a Bet tools increasingly common across the betting industry, there is now plenty of choice available for UK punters. When it comes to picking a particular Bet Builder app or site, here are some of the key aspects to look out for.
⭐Cash Out Options – The Cash Out option is a handy addition to your betting armoury, and gives you another option. For instance, you may have changed your mind about one aspect of your same-game multiple after it has been placed, or you may want to get your winnings early and avoid any last minute surprises. Cash Out won't always be the right call, but it is handy to have it in your tool box, so look for bookies that offer this feature.
⭐Good Bet Builder Odds – When you use the Bet Builder tool, the same principles apply as with all bets. These include being sure that you are getting the best possible odds for your bet. A point or two here and there can make all the difference in the long run, so make sure to compare the odds with different Bet Builders.
⭐Mobile and Desktop User Experience – This may not be the most important factor, but it is worth considering. Sites that are well laid out and easy to navigate will always be preferable to those with cluttered interfaces and hard-to-find markets. The same applies to a bookmaker's mobile platform. Make sure it provides full and easy access to the Bet Builder feature, along with the other site tools.
⭐Safety and Security – This is easy to overlook. But with so many unlicensed and untrustworthy sites out there, make sure that you confine your Bet Builder search to sites that are fully licensed by a reputable authority, such as the UKGC or Malta Gaming Authority.
⭐Terms and Conditions – Always read the small print. Bet Builder tools are generally the same across different sites, but it is a good idea to double check the rules to ensure that there are no nasty surprises.
⭐High Limits for Combo Bets – The problem of bookmakers limiting successful punters is an ongoing one, and something that no bettor can afford to ignore. One way that some operators seek to limit customers is by putting overall limits on combination bets – the category to which Bet Builder bets apply. So make sure that you know what the maximum win cap is with the bookmaker you are using, and if it comes down to a choice between two sites, go for the one with the higher limit.
⭐In-Play Bet Builder Features – Being able to adjust your bet while it is in-play, or even to create an in-play Bet Builder wager, can add another dimension to your combination betting, so look out for bookmakers who offer live features.
⭐Range of Sports Markets – Few things are more frustrating than planning out a big bet, only to find that the bookmaker you usually bet with doesn't offer those markets. Not all betting sites with Bet Builder offer the full range of betting opportunities, so make sure that you focus on sportsbooks that provide you with the deepest range of options, to maximise your chances of producing a winning bet.
How to Use a Bet Builder
Those who are new to using a Bet Builder may find it a little strange at first. Most bookmakers make the process straightforward though, with these being the few steps you must take.
Sign up for a new account with the bookmaker of your choice. This will usually enable you to claim some form of Welcome Bonus

Navigate to the sport and event that you intend to bet on. This can easily be done with most sportsbook sites by using the navigation tools on the left-hand side

Choose the

Bet Builder

function. This is often available at the top of the event page, though every bookmaker will arrange their layout slightly differently.

Choose your first selection or pick from the list of bets that the bookmaker makes available through their

Bet Builder

When you have finished making your selections, the

Bet Builder

will show your potential profit. When you are ready, set a stake as normal and confirm the bet
Bet Builder Odds
Odds are at the heart of the betting experience, and you want to be sure – when you make any betting transaction – that you are getting the best value odds.
The main difference between Bet Builder odds and standard odds is that they may be slightly less generous. Technically, they're still based on the sheer probabilities of the outcomes involved. In reality though, they offer slightly poorer value than simple singles or multiples. However, when you use a Bet Builder tool, you are often able to include bets that you would not normally be permitted to add in a regular accumulator.
If you want to be sure that you are getting the best odds, then one method is to build your own bet at multiple bookmakers, without actually confirming the bet. You will then be able to see which is offering the best odds, and pick the best one accordingly.
Mobile Only Bet Builders
The majority of internet activity nowadays is conducted via mobile devices, and it makes sense that bookmakers will also work to offer mobile betting opportunities for their customers.
For that reason, you may occasionally come across the mobile-only Bet Builder. This is a relatively rare tool, but is designed to take advantage of the convenience of mobile betting. This type of Bet Builder app or mobile browser site is sometimes offered to encourage customers to bet using their mobile devices. They can be very useful indeed for those who prefer to bet this way, as they will be tailored to maximise convenience for mobile betters, but most UK sportsbooks will still offer both desktop and mobile options.
Best Sports to Build a Bet
It is possible to find bets for your Bet Builder on a whole range of sports, but some areas of the sporting world are definitely more popular with this type of betting than others.
Football –

Football is arguably the best sport when it comes to

Bet Builders,

as – quite simply – it offers the widest range of opportunities. Football is the world's biggest betting sport, and – as a result – you will find that most bookmakers who offer

Bet Builder apps

will make them available for football markets, making it easier to find competitive odds on the bet combination you want.

Basketball –

Basketball, particularly the NBA and NCAA tournaments, is not the highest profile sport in the betting world, but it makes an ideal sport for a

Bet Builder

. Basketball is a high-scoring game, with regular stoppages, making it possible to bet on various aspects of the score at different points in the game, as well as on a range of individual player stats.

Tennis –

One of the fastest growing betting sports in the world, the advantage of tennis for those who want to build their own bets is the repetitive nature of the game. There is a pause after each point, game and set, which makes it perfect for live betting fans, and for live

Bet Builder bets.

American Football –

American Football, most notably the NFL, is not an all-year-round sport like the previous three. It is still particularly attractive to

Bet Builder

users, however, as it is packed with team and individual stats. You can bet on a bewildering array of statistical aspects, including points, yards gained or lost, sacks, interceptions, fumbles, pass percentage, and more.
Why Do Bookies Offer Bet Builders?
At this point, you may well be wondering why bookmakers offer Bet Builders at all. After all, if they weren't profitable to the bookie, they surely wouldn't be available.
There is a lot of truth in this argument. Bookmakers are businesses, and they don't like simply giving away money. As they can set the odds for the bets in their Bet Builder tools, you can be sure that they will profit in the long term. But as with all bookmaker markets, that doesn't mean that individuals can't profit themselves.
Bet Builders have also now become a fact of betting life. Punters increasingly expect to be able to bet in this way, and bookmakers have to respond or risk losing business.
Pros and Cons of Using a Bet Builder
As with any betting tool, there are pros and cons to using a Bet Builder. Here are some of the key advantages and disadvantages to look out for:
Pros
Bet Builders

will often allow you to make in-play adjustments. Sometimes you can even use the

Bet Builder

during live events, and you will often be able to Cash Out your

Bet Builder

bet
Cons
The odds available through a

Bet Builder

are generally poorer than those in the regular markets
Bet Builder General Terms and Conditions
As with all betting offers or features, bookmakers will attach terms and conditions to the Bet Builder, and it is important to be aware of these.
There will be a maximum win limit, restricting the potential payout when you are using a

Bet Builder

, which can be much lower than your potential win
Bet Builder Tips
To help you get the most out of using the Bet Builder tool, we've put together a short list of Bet Builder tips to bear in mind:
Use the

Bet Builder

for events where you have strong opinions on a number of markets

Go for

Bet Builder apps

that offer Cash Out as an option

Check out several

Bet Builder bookmakers

to find the best odds on your wager idea

Tread carefully when using the live

Bet Builder

option, as live markets are volatile

Ensure you read the terms and conditions carefully
Conclusion
The Bet Builder is an interesting and potentially useful extra tool in the punter's armoury, allowing them to place same-game multiples with ease. Now that you understand how it works, you may be able to find new ways to profit from your sports betting knowledge.
If you enjoy multiples betting anyway, we'd encourage you to sign up with one of our recommended sportsbooks, give the Bet Builder a whirl, and take things from there.
FAQ
What is a Bet Builder?
A Bet Builder is a tool that enables you to easily create and place same-game multiple
What is the difference between a Bet Builder and Request A Bet?
The Bet Builder tool is available to use directly through a bookmaker's website, whereas Request A Bet features involve waiting for the bookmaker to accept your bet
Do all bookies offer a Bet Builder?
Technically not all bookies offer this betting tool, but the vast majority of the major UK sportsbooks do
Does Bet365 have a Bet Builder?
Yes. Bet365 actually has one of the best Bet Builder tools around, that allows up to a maximum of six selections
What is the biggest advantage of Bet Builders?
The biggest advantage of a Bet Builder is that it allows you to combine bets that you would not be permitted to add to a standard multiple bet
Our Pick for this Month: