Bet365 Cash Out Guide (2022)
Bet365 is one of the best known names in the UK gambling business, having built up its reputation on the basis of strong coverage of football, horse racing and tennis. They have since grown to encompass one of the widest range of sports betting markets in the world, as well as developing numerous tools and features to attract customers.
One of the many popular tools available through the Bet365 site is the Cash Out option, which enables customers to cash out their winnings before an event has concluded. In this article, you'll learn everything you need to know about Bet365's innovative and exceptional version of the cash out tool.
What is Bet365 Cash Out?
The Bet365 Cash Out is a handy feature that is provided to every customer who chooses to bet online. The principle underlying the Cash Out offer comes partly from the success of betting exchanges. These sites gave betting customers the power to both back and lay a single selection.
The Bet365 Cash in my bet offer is the tool that Bet365 developed to match the challenge of the exchanges. Since conventional bookmakers cannot give customers the option to lay a selection, the next best solution is to enable them to claim some of their profit (or cut their losses) before an event has concluded. Effectively, the 'cash in my bet' offer enables punters to adjust their betting on the fly.
For every event where Cash Out is applicable, Bet365 gives its bettors the power to close out their bet while the market is still live. The Cash Out amount that they will be able to take is calculated by the bookmaker, and is constantly adjusted as the event progresses, reflecting the latest goings-on in that matchup.
Do You Want to Join Bet365?
BET £10 & GET £50 IN FREE BETS
#ad. Min deposit requirement. Free Bets are paid as Bet Credits and are available for use upon settlement of qualifying bets. Min odds, bet and...
Show More
#ad. Min deposit requirement. Free Bets are paid as Bet Credits and are available for use upon settlement of qualifying bets. Min odds, bet and payment method exclusions apply. Returns exclude Bet Credits stake. Time limits and T&Cs apply.18+, full T&Cs apply.
Show Less
What is Bet365 Partial Cash Out?
The Cash Out feature has proven extremely popular with punters, so it is no surprise that Bet365 – along with other UK bookmakers – have been looking for further innovations in this area. One of the ideas that they came up with, to further boost their audience, was Bet365 partial Cash Out.
To come up with the partial Cash Out, Bet365 again took their lead from the betting exchanges, as these sites make it possible to bet for or against selections with different stakes. The partial Cash Out on Bet365 operates in a similar fashion, and lets you tweak your Cash Out level.
Using a normal Cash Out, you are essentially cashing out an entire bet. Yet when you use the partial Cash Out, you're able to choose the amount you take out. This can be done through the use of a handy scale slider, that allows you set your Cash Out at anything from 10% to 100% of the overall figure.
This tool is useful in cases where you are confident a match result will go your way, but you would prefer to take out a small piece of the winnings ahead of the event closing. You can slide the Cash Out option indicator to the figure you want, and keep the rest of the money in on the bet. For an individual punter, using the 'Partial Cash In on my bet' option gives you more control over your betting.
How to Cash Out on Bet365
Bet365 Cash Out is a useful betting tool, but you may be wondering how exactly to use it. If this feature is new to you, don't worry for a moment, as we've got a quick and easy guide for you on how to use the full or partial Cash Out on Bet365.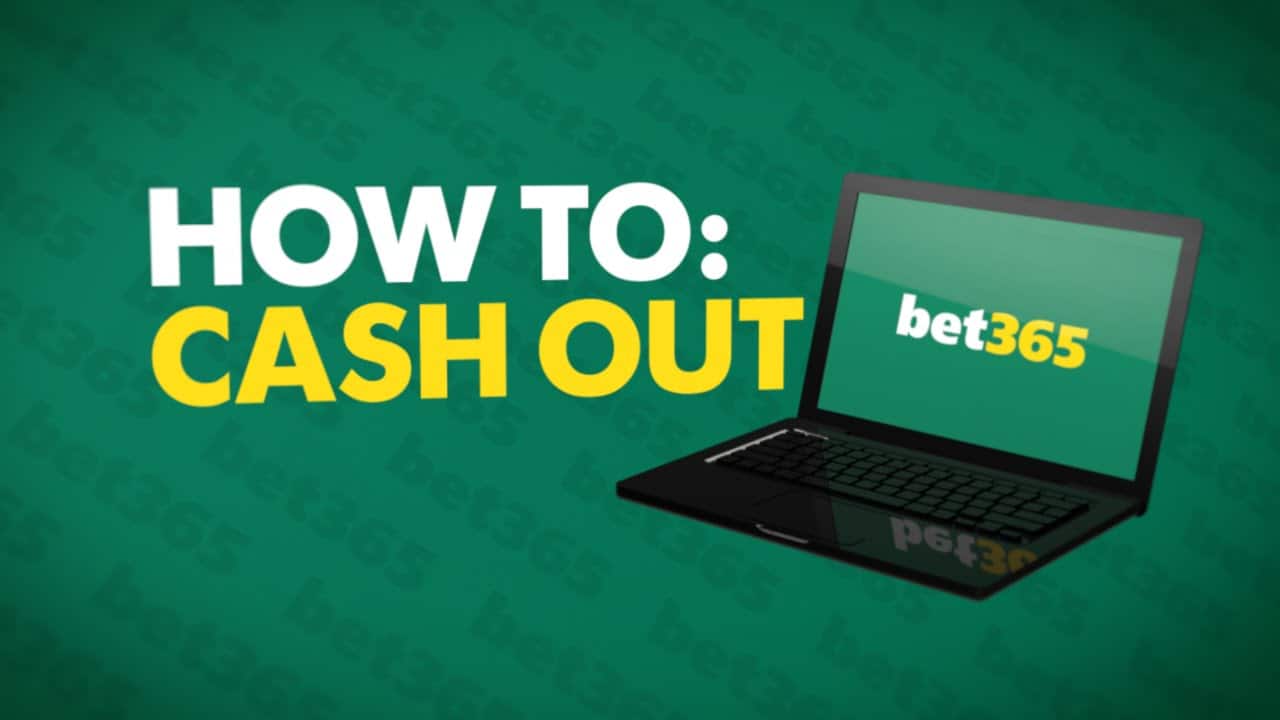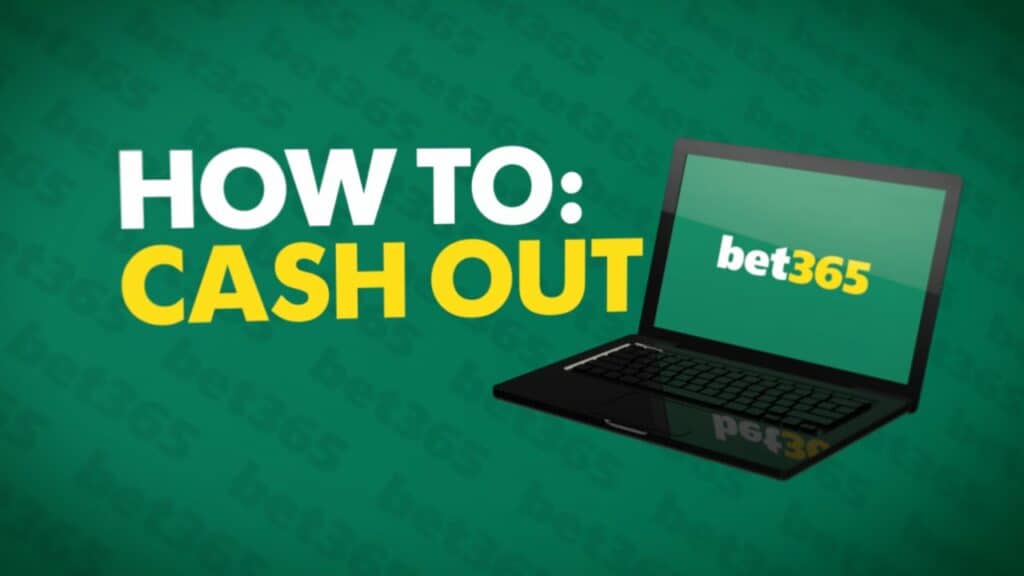 Cash Out from the Website
Check ahead, before making a bet, that the event in question provides the Cash Out option. The good news is that you will find most major markets will offer

Bet365 Cash Out

.
If you want to claim any winnings through Cash Out, you can do so via your betslip, which will show you wagers that are eligible to be Cashed Ou

If you want to tweak your partial Cash Out, you can do this with the slider tool within your betslip, which enables you to change the Cash Out level.
Cash Out from the Mobile Website and App
The process for cashing out a bet via the Bet365 mobile app, or if you are using the betting app, is almost exactly the same as that for the desktop site. Here are the few steps you must take
Place your bet on Bet365.
Check your ongoing wagers within the Cash Out Bet 365 betting slip. In-running bets that enable a Cash Out feature will be shown here, along with a reminder alongside the bet details.
Open your bet, select the Cash Out feature, and confirm your bailing on the wager.
There will be a brief delay, then the Cash Out amount will appear in your Bet365 account.
Bet365 Auto Cash Out
Another handy innovation that has been added to the betting experience is the Bet365 Auto Cash Out, which is a useful feature to give your betting strategy a further edge.
With the Bet365 Automatic Cash Out, you can effectively automate your Cash Out process. This is done by opting to Cash Out at a set level, and then allow the Bet365 system to do the rest. Essentially, you decide before an event what level you would like the Cash Out feature to be applied at, and your bet will then be cashed out when the figure reaches or surpasses the level you set.
The Auto Cash Out can be operated through both the desktop site and the mobile versions of the Bet365 betting platform. Simply log into your account, select My Bets, and look for the cog icon on the screen, next to the regular Cash Out icon. You can then set whether you want a partial or a full Cash Out, and decide on the threshold. With that done, you can sit back and let Bet365 handle your Cash Out for you.
Bet365 Cash Out Terms and Conditions
As with all features and betting options offered by bookmakers, the Bet365 Cash Out comes with a handful of terms and conditions. These are the essential parts of the Bet365 Cash Out rules to be aware of:
The principle that Cash Out is not available for all markets is common throughout the UK betting sector. Anyway, for most of the main events and markets, it will indeed be available.
When it comes to Bonus Funds, it is common for these to attract strict terms and conditions, which often determine what the free bet tokens can be used for. Again, it is not a surprise to find that these include ineligibility for the Cash Out facility, although this may be disappointing for some punters.
When it comes to the delay before you can receive the funds from your Cash Out, this is largely expected. The feature operates while events are ongoing, and there is a wide range of possible developments that could cause the price to change. There will be occasions when the price that you were first offered is no longer available, so it is vital to move quickly when you cash out early with Bet365.
What Sports Markets Does Bet365 Cash Out Apply to?
As we outlined in the previous section, you will find that the Bet365 Cash Out offer will not apply to all sports, although it is available for most of the major betting markets.
Football – It's the world's biggest betting sport, and Bet365 is particularly noted for its coverage of the beautiful game, so it is no surprise that Cash Out is available for many football bets. These include Over/Under and Match Results markets. One option for using the cash out in Bet365 is for betting on teams that start games strongly, then Cashing Out if they take the lead.
Horse Racing – Bet365 have developed a strong horse racing section, and – when it comes to the cash out offer – Bet365 appear keen to ensure that this is made available to horse racing fans. With the horse racing Cash Out offer, you can sometimes cash out in-running on longer-distance races. It is arguably more effective when used on the big Ante Post markets, however, where prices change regularly in the weeks ahead of a race.
Tennis – The Bet365 Cash Out tool will often be available on tennis matches, particularly the popular Match Winner markets. These can provide opportunities for well-prepared punters, as tennis is built around regular pauses in the action, making it ideal for quick analysis and recalculation.
Golf – Golf punters will know that the odds pre tournament can be generous, especially on the Majors, as these are events that bookmakers use to attract new punters. As a slow-moving sport, golf has great appeal to those who like to use the Cash Out facility, as it gives you plenty of opportunities to claim your winnings. One way that golf punters employ Cash Out to good effect in tournaments is to cash out if their selection is ahead of the field with a day to go.
Bet365 Cash Out Suspended
One problem sometimes encountered by punters is the temporary suspension of the Bet365 Cash Out feature. This can be a source of frustration, but it usually happens for one of the following reasons.
Major In-Play Events –

The most common reason for a suspension of the Cash Out tool is due to major changes that may affect the outcome of a sporting event, which can require a recalculation of the Cash Out offers on a number of markets. One obvious example is a goal being scored in a football match, in which case the Cash Out is usually suspended, although the

Bet365 Cash Out suspended

status does not last long.

Market Closure –

Another fairly common reason for the suspension of the Bet365 Cash Out facility is the early closure of the market that you are betting on. A good example is the Over/Under 2.5 goals market in a football match. If three goals are scored, the market will obviously be over, and the Cash Out feature will be suspended.

Abandonments –

Sometimes sports events are abandoned or subject to delays on account of a variety of factors, such as bad weather, crowd disturbances or a major health issue affecting one of the players. When this occurs, you will likely find that the Cash Out tool is unavailable, though if the event resumes it will reactivate.

Account Problems –

On rare occasions, it is possible that the Bet365 Cash Out tool is suspended because of issues to do with your Bet365 account. This may be due to the use of a Free Bet, or a variety of other potential problems. These can often be identified when you make your initial bet, via the

Cash Out Bet365 betting slip.
💰Full List of the Cash Out Betting Sites for the UK Players >>
Final Thoughts
The Cash Out tool is undoubtedly one of the more positive developments to come out of the UK betting industry for punters in recent years, and Bet365 provide a strong example of how this feature can bring extra value for customers.
As with any betting tool, there are pros and cons in using the Bet365 Cash Out option. If you understand the process though, and use innovative tools like the Auto Cash Out option, you may find that – if you Cash Out early with Bet365 – you can significantly change up your sports betting strategy. In turn, you can definitely increase your long-term chances of success.
FAQ
Can you partially cash out with Bet365?
Yes, Bet365 gives you the partial Cash Out option for many markets. Your Cash Out amount can be adjusted by using a slider.
How can I cash out on the Bet365 app?
Look for the Cash Out icon on the market that you have bet on. The Cash Out figure will be displayed, and – if you click on it – the funds will be transferred to your account after a short delay.
Why can't I cash out on Bet365?
Cash Out is not available on every market, and there may be occasions when the tool is suspended.
Why is my Bet365 cash out suspended?
The Cash Out tool may be suspended for a variety of reasons, including changes in an ongoing event, or issues associated with the market or your Bet365 account.