Dota 2 Betting Sites
Along with the likes of League of Legends and Counter Strike: Global Offensive, Dota 2 is one of the biggest titles on the eSports scene. Defence of the Ancients 2 was fully launched back in July 2013, but is still enormously popular to this day.
Like LoL, Dota 2 is a MOBA. We'll explain exactly what that means shortly. For now, simply know that it's a team-based game which relies on tactics and communication, along with quick reactions and technical skill. Watching it played at the highest level can be thrilling, and – when you've got a bet down – it gets even more exciting.
We've tested all the best Dota 2 betting sites, and you'll find our recommendations for the five very top ones below. We've also explained how to bet on it, what markets you can use, the types of odds you can find for real money Dota 2 betting, and plenty more besides.
Top 5 Sites for Dota 2 Betting
How Does Dota 2 Work?
Dota 2 is a MOBA (multiplayer online battle arena). If you've got previous experience with similar titles, you'll have no trouble adapting here. If not, here's a quick and easy introduction to exactly how the game works, which should inform your Dota 2 betting.
Teams – Dota 2 is played online between two teams of five people. You can join a game with your friends, or simply use the matchmaking system to play with strangers.
Heroes – In the Dota 2 eSports title, you play as a 'hero'. There are over 100 to choose from, and you choose your preferred one before the game begins. Each possesses their own strengths, weaknesses, and abilities, making them suited to different roles in-game.
Map – Dota 2 only has one map. This separates it from titles like CS:GO, in which different maps suit different playstyles. In Dota 2, once you've played a few games, you'll already know the setting by heart. Each team has a base at opposing ends of the map. There are three main 'lanes' between these bases, plus a few smaller paths on each half.
Objective – Your objective in Dota 2 is to take out the enemy's base – their 'Ancient Structure' – before they take out yours. The most basic Dota 2 bets involve predicting which team will do so first. Completing this objective can take anywhere from 20-70 minutes per round, but 40-50 minutes is the average game-length.
Creeps – In addition to defensive towers, each team also has 'creeps' – small warriors, over which you have no direct control. They will automatically attack both enemy heroes and towers. Individually they are extremely weak, and you can easily kill enemy creeps to earn gold.
Items – You get gold passively as the game goes on, and can gain more by killing creeps, taking out enemy players, or destroying buildings. This gold can then be used at one of several shops across the map to buy items. Items are key to improving your hero as each game progresses. They give you additional health, faster mana generation, or special abilities. Dota 2 item betting is also a growing market, and we'll explain that in detail later.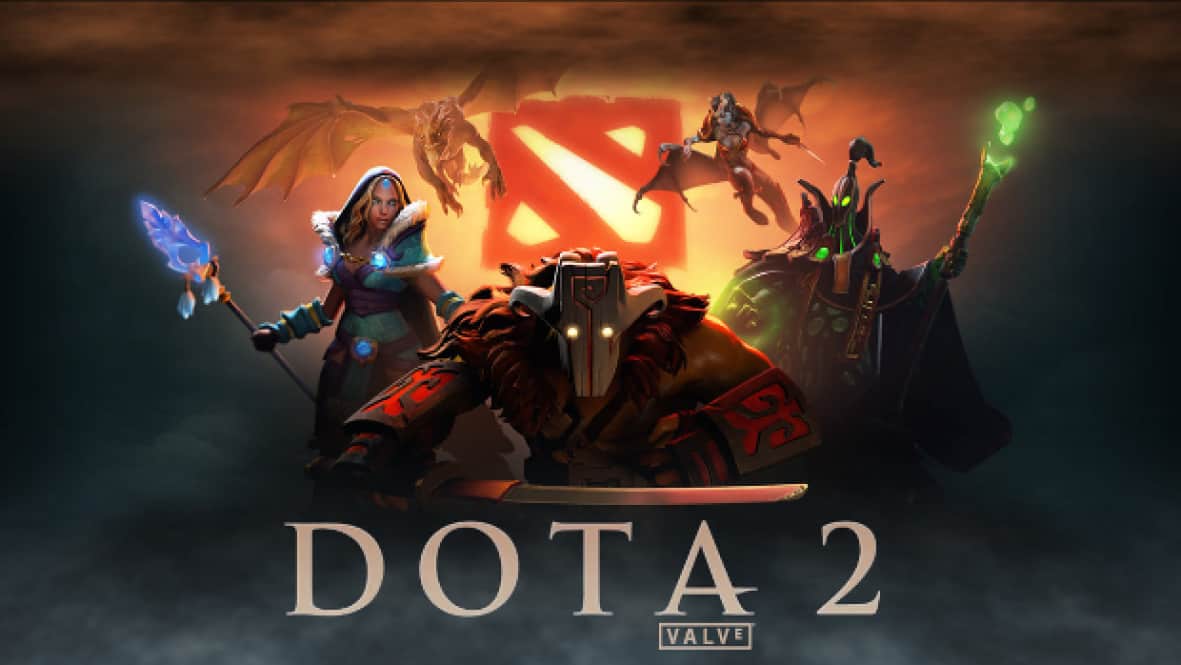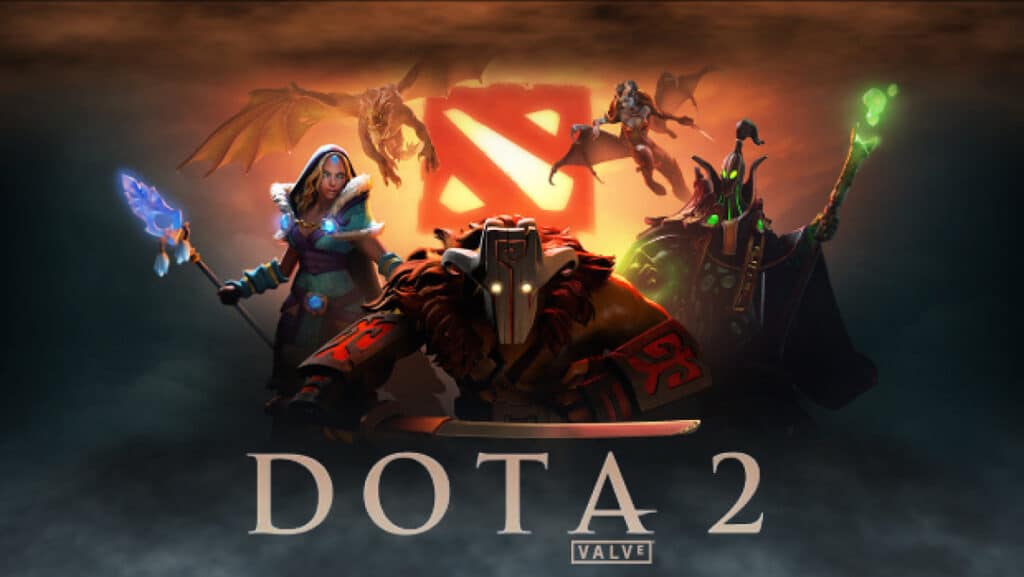 Dota 2 Betting Sites Reviews
Every top betting site will have an eSports section nowadays, and – of those – almost all will feature Dota 2 as an option. We've researched and tested all your top options here, and narrowed things down to these five top Dota 2 betting sites. Let's take a look at each one in turn.
Bet365
Bet365 is arguably the best all-round sportsbook available right now, so it's no surprise to see that they excel at eSports too. Alongside the likes of FIFA, CS:GO, LoL, and CoD, Dota 2 is one of the main headliners of this section.
The Bet365 Dota 2 coverage is excellent, with essentially every tournament that takes place available to bet on. In-play betting is a particular highlight, with an exceptional selection of bet types on offer, and the odds for these being very competitive indeed.
The only drawback here is that – surprisingly – streaming is not currently available for ongoing Dota 2 games. That said, you are given a selection of live stats which help to keep you up-to-date. ⭐Go to Bet365 >>
Betfair
If you want to use an exchange for your Dota 2 betting, rather than a regular sportsbook, Betfair is your best option. It has the most users of any exchange, by far, thus giving you the greatest chance of successfully getting the Dota 2 odds you want. Impressively, Betfair also lets you place both in-play and pre-match wagers on the exchange.
In addition, Betfair has a fully-fledged sportsbook in place. The coverage for Dota 2 is slightly stronger here, with a couple more bet types – including Correct Score – supplementing those on the exchange. You can also take advantage of some tasty special offers here, including getting a £5 free bet for every £20 you wager on multiples. ⭐Go to Betfair >>
888sport
888sport has improved dramatically over the past decade or so. eSports betting has been one of the most notable areas for this, and – as with CS:GO and Starcraft II – their coverage for Dota 2 is very strong indeed.
Like Bet365, 888sport do a great job of providing markets on competitions both large and small, with everything from The International to the Apu League being provided to bet on. Match Result, Handicap, and Over/Unders are all available pre-match, with highly competitive odds. The prices are solid live too, and both the in-play and cash out tools for real money Dota 2 betting are highly-responsive, although – also like Bet365 – there's no live streaming available. ⭐Go to 888>>
Betway
Betway definitely still counts as an all-round sportsbook. With that said, they've clearly made eSports a massive priority in recent years, to the point where – nowadays – they're perhaps your top option for gaming markets.
Quite simply, every box is ticked here. Betway let you bet on every major Dota 2 competition, with outright, pre-match, and in-play markets being available. Crucially, live streaming is included here, meaning that all Betway users can watch ongoing games for free.
Best of all though, are the Betway eSports promotions, all of which can be used for Dota 2. The 'Esports Club' can be used to gain a £10 free bet every single week, while the 'Saturday Special' can get you a further £10 free bet each weekend. ⭐Go to Betway>>
10Bet
10Bet are the least familiar name on this list, but are genuinely competitive with the bigger brands when it comes to eSports. Their coverage is exceptional for League of Legends, and – while it drops off a little for CS:GO and Dota 2 – all the main competitions are still featured.
For Dota 2 specifically, you can bet map-by-map instead of simply picking the overall winner. Handicaps and over/unders are also provided, and the odds for all these are generally appealing.
10Bet Dota 2 bettors can also benefit from a couple of excellent promotions. The welcome offer provides a 50% matched bet up to a hefty £50, and you can also get a 50%+ boost on your accas with 3+ selections. ⭐Go to 10Bet >>
How to Bet on Dota 2
Mechnically, betting on eSports isn't much different from betting on other, regular sports. If you're new to gambling in general though, here's a quick step-by-step guide on how to place your first Dota 2 bets. We'll use Betway as our example bookie here.
Register – The best Dota 2 betting sites make it incredibly easy to register nowadays. Just click the 'Sign Up' button in the top-right then follow the instructions, providing the necessary information as you do so.
Deposit – Once you've registered, head to the cashier section of the sportsbook and make a deposit. You'll have various payment methods available here, and will usually need to deposit at least £10.
Find the Market – There are two ways to find the Dota 2 bets you want. The first is to visit the eSport section, and browse the available markets there. The second is to use the search function, to quickly find a specific matchup.
Place your Bet – Once you've found a match, simply pick the odds next to the bet type you want – 'Evil Geniuses to Win', for example. Enter a stake in your betslip, then hit the 'Place Bet' button to get your wager down.
Dota 2 Item Betting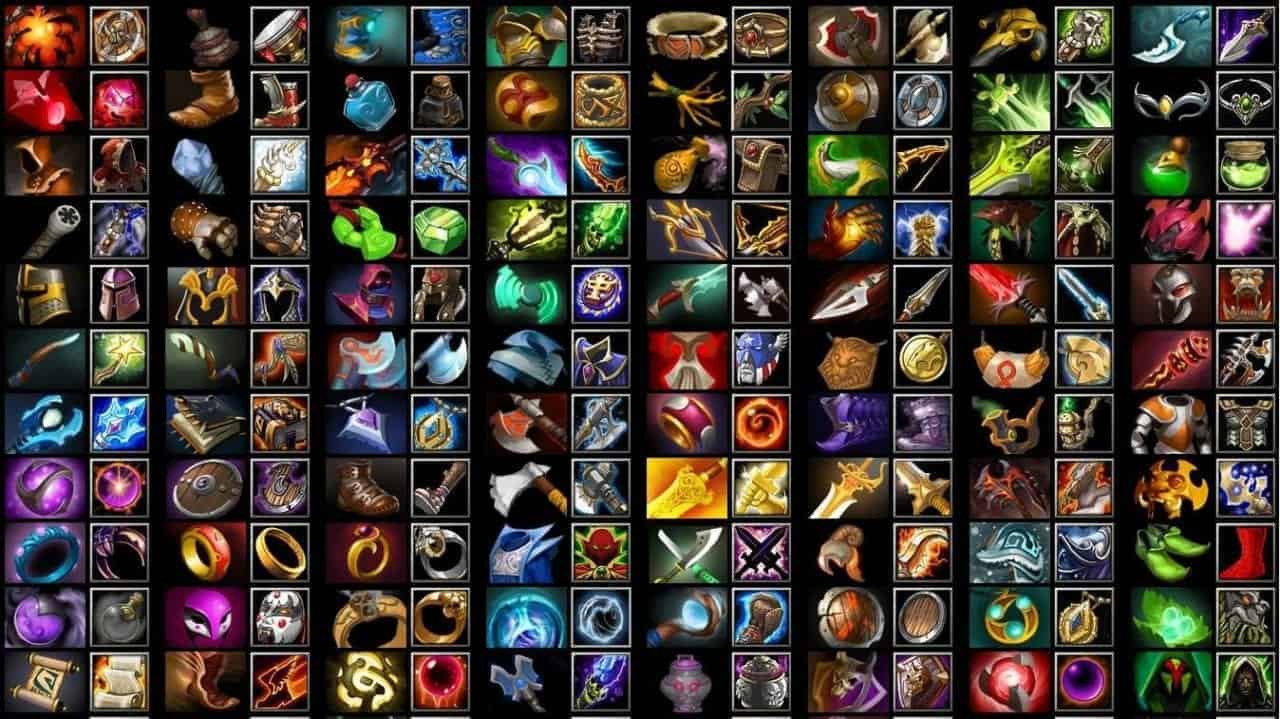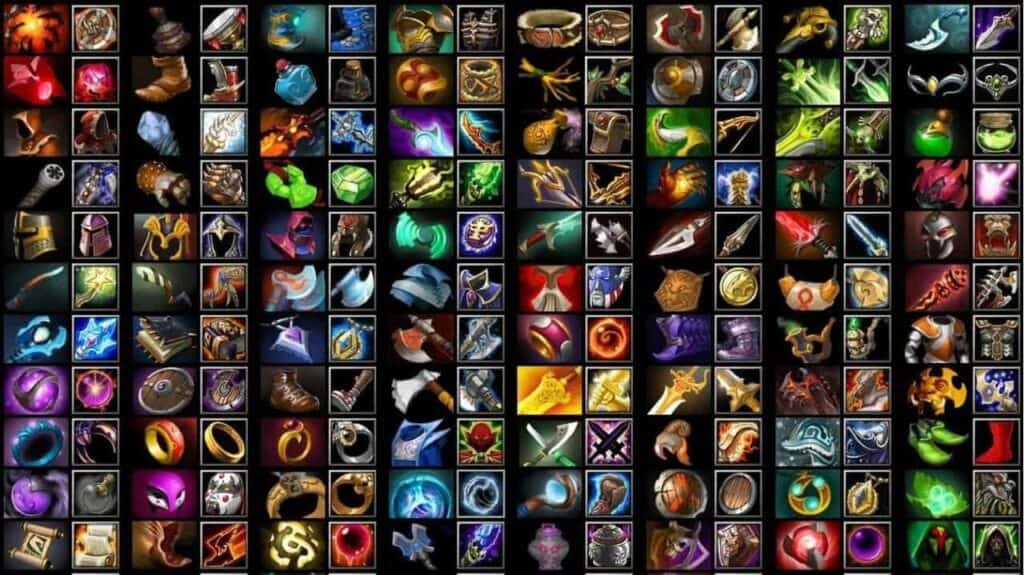 So far, we've talked exclusively about real money Dota 2 betting sites. On these, you obviously deposit and stake cash for your wagers. There is an alternative, however – Dota 2 item betting sites. These sportsbooks let you use digital goods as your stakes instead, sparing your real money to spend elsewhere.
We need to make a distinction immediately here. The Dota 2 items you can use for betting are not the ones mentioned earlier, which your character buys in-game using gold. Instead, they are items which are added to your general Steam account, either by earning them yourself, or buying them from other players ('trading'). These items – also known as 'skins' – are entirely cosmetic, and have no impact on actual gameplay.
While Dota 2 item betting is a viable alternative to regular gambling, we'd advise caution in this area. The sites which provide this service are not licensed by the UK Gambling Commission, or – usually – any other regulatory body. Unlike with regular betting sites, there are therefore no guarantees of safety or fairness. To play it safe, we'd recommend simply sticking to one of our five recommended Dota 2 betting sites, listed above.
Dota 2 Betting Markets
While you won't find as many bet types as with football, for example, you still have quite a bit of flexibility in how exactly you wager on Dota 2. Let's run through a few of the most popular Dota 2 betting markets in turn.
Match Winner
This is the most popular bet type of all, and simply involves picking which team you think will win an entire match. With only two options to choose from in each case, this is also a very straightforward wager, making it perfect for inexperienced Dota 2 punters.
Map Winner
A competitive Dota 2 match will involve playing multiple rounds, or 'maps', with the number of maps needed to win varying by competition. Basically though, this is a shorter-term alternative to Match Winner bets, in which you simply wager on a team to win a given round.
First to X
The best Dota 2 betting sites will offer a few props to pick from, with 'First to X' being a popular form. The most common type is 'First to 10/20 Kills', in which you predict which team will slay the other side's players 10 or 20 times.
Specific Game Events
In addition to basic props, you'll have more specific ones available for the biggest matches. These might include a player going 'Godlike' (getting nine kills in a row), being the first to kill Roshan (a powerful neutral creep), or an Animal Courier (responsible for transporting items) being killed.
Totals
These are some of the most popular Dota 2 odds for more experienced punters, with Total Kills being a famous variant. They will typically be Over/Unders, with you betting the final total will be above or below the given point. In an Over/Under 52.5 Kills wager, for example, you're betting whether there will be more or fewer than 52.5 total kills.
Tournament Winner
This is both the most common and most popular of outright Dota 2 bets. As the name suggests, you're simply picking which team you think will win a given tournament. With as many as 18 different sides competing in something like The International though, for example, this is easier said than done.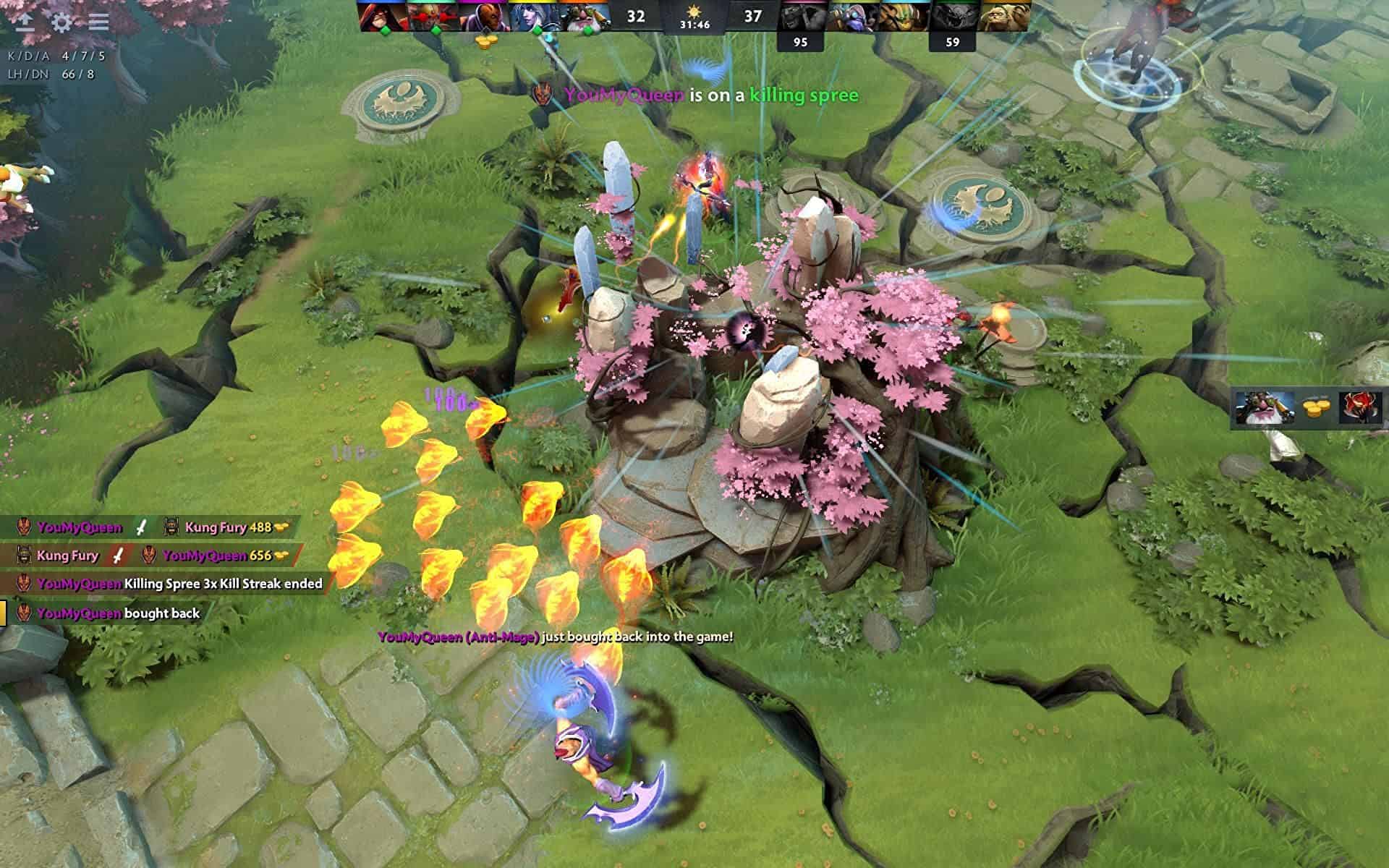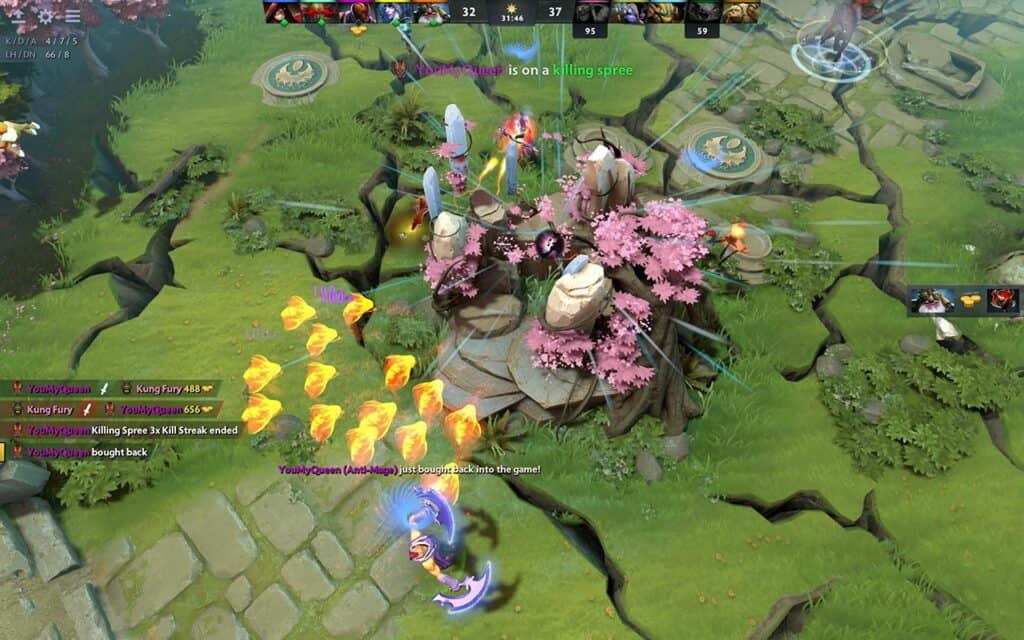 Dota 2 Betting Odds
As you can see above, there's a good amount of variety in how you wager on Dota 2. All these bet types can be separated into three main forms, each of which are explained below.
Outright
This is the most straightforward form of Dota 2 betting. Outrights are long-term wagers, in which – instead of betting on individual matches – you predict the outcomes of an entire tournament.
With Dota 2, you're basically limited to betting on the Outright Winner of a competition. Still, if you've got a strong feeling that a particular team will triumph, these can be very fun and rewarding wagers to root for.
Pre-Match
This is where you'll find the most variety in bet types, with more flexibility than you're given for outright wagers. Crucially though, you still have plenty of time to do your research, and identify which markets you're interested in.
Match Winner and Map Winner are the two most common pre-match bet types. The best Dota 2 betting sites will also offer Handicaps though, in which you bet not just on the team which will win, but on the margin of victory.
Live Betting
You'll have fewer options with Dota 2 live betting, compared to pre-match. The advantage here, however, is that you can capitalise on the latest events and momentum swings of an ongoing matchup.
Top in-play betting sites will let you both place and cash out live wagers. In each case, the odds should offer a fair reflection of the latest goings-on, and the tools should be highly responsive.
Dota 2 Tournaments
One of the best things about Dota 2 is its year-round nature, with competitive matches taking place constantly. That said, some Dota 2 tournaments definitely stand out above the others, with these being the four biggest ones for British bettors.
The International
This is not just the biggest tournament in Dota 2, but in all of eSports. The prize money dwarfs that of any other competition, and gets bigger every year, swelling to a whopping $34 million in the most recent edition.
With that much money on the line, the world's top Dota 2 teams go all-out to reach The International each year. To do so you must perform well in the Pro Circuit, then pass through Qualifiers and Playoffs, before even making the Finals in July. 18 teams come through this gauntlet, and almost 2 million viewers watch them duke it out to be crowned champions.
ESL One
ESL One competitions take place throughout the year, at locations around the world, but these are always major events. The prize pool obviously can't compete with The International's, but – with up to $1,000,000 on the line – the biggest teams are still regularly drawn to ESL One showdowns.
WESG
The World Electronic Sports Games is currently on hiatus as a result of the Covid pandemic. We certainly hope it comes back though, as – at its peak – this was a thrilling, high-stakes tournament. Over $5.5 million has been offered as a total prize pool, and – with a gruelling qualifying schedule – even making the finals of this tournament was an incredible achievement.
ESL Premiership
The ESL Premiership isn't enormously famous, so only the best Dota 2 betting sites will cover it. That said, it's still arguably the top British Dota 2 competition, the quality of play has improved consistently since the tournament first began, and a prize pool of over £10,000 is nothing to sniff at.
Most Popular Dota 2 Teams
As with other sports, Dota 2 fans have their own favourite teams, who they'll root for in each competition. For punters on the best Dota 2 betting sites, the actual performances of those teams are of more interest. To get you started, here are six of the best Dota 2 teams to keep an eye on.
Team Secret
Team Secret were formed back in 2014, and are currently ranked as the 13th best side in the entire world. Unlike many competitors, they are not beholden to corporate bosses, instead being created and run by gamers.
Vici Gaming
Vici Gaming was launched all the way back in 2012, and is an all-Chinese team, based in Shanghai. They've been on a tear in recent years, and are currently ranked #2 in the world.
Team Nigma
Nigma has some outstanding pedigree. Four of its five original members were winners of the 2017 International, who decided to split from Team Liquid in 2019 and form their own side. They've competed exclusively in Tier 1 and 2 events since then, already achieving three top-3 finishes.
Evil Geniuses
EG is one of the most famous western eSports brands, with a history going back to 1999. They run teams for a host of different titles, but Dota 2 is definitely one of their main focuses. Evil Geniuses have won six Tier 1 events, including the 2015 International, and came third in the 2018 edition.
Alliance
Alliance are based in Sweden, and have routinely been one of the top European sides since launching in 2013. Since splitting from its parent company in 2016, it has been entirely player-owned. Alliance won the 2013 International, and have triumphed in six other Tier 1 events.
OG
OG only launched in 2015, but they've already enjoyed spectacular success, pulling off International wins in 2018 and 2019. This has helped them to amass over $33 million in winnings, and – with a major sponsorship from Red Bull also in place – OG is an absolute powerhouse on the Dota 2 scene. If you're simply after safe Dota 2 odds, OG should be one of the first teams you look at.
Dota 2 Betting Tips
There are definitely measures you can take to improve your chances though, with these being our five best Dota 2 betting tips:
Do Your Research – There are plenty of sites out there to help you research the stats for both Dota 2 teams and individual players. For the bigger tournaments, you'll also find betting tips and analysis available for free.
Watch Live – You can watch Dota 2 matches for free, either using bookies like Betway or via Twitch. Doing so allows you to place opportunistic in-play wagers, and identify the best times to cash out.
Mix Your Bet Types – Don't limit yourself to simple Match Winner wagers. Instead, find a healthy mix of risk and reward across outright, pre-match, and in-play markets.
Use Those Offers – The bonuses for most welcome offers can be used for eSports betting, including Dota 2. This is also true for some ongoing promotions, like odds boosts.
Open Multiple Accounts – This lets you benefit from multiple welcome offers, which – as noted – deliver the highest rewards. It also allows you to shop around for the best Dota 2 betting odds on any given market.
Final Thoughts
If you've been a fan of Dota 2 for a long time, wagering on it can offer a completely different and fresh experience. Alternatively, if you're an experienced eSports bettor who's simply looking for a new market, Dota 2 offers an exciting and varied option.
Either way, there are plenty of great real money Dota 2 betting sites out there. We've recommended five of the very best ones above, each of which offers streamlined, modern platforms on desktop and mobile. Whichever one you go with, remember to bear our top betting tips in mind, and – as always – to gamble responsibly.
FAQ
What is the most popular Dota 2 tournament?
The International. This is the biggest tournament not just in Dota 2, but in all of eSports. Over $30 million in prize money is available for each edition, and millions of people tune in every year. Fun alternatives include ESL One and the World Electronic Sports Games (WESG).
Is Dota 2 betting popular in the UK?
Very popular indeed. eSports is one of the fastest-growing betting markets, and – along with CS:GO and LoL – Dota 2 is a top title to wager on. While the actual UK Dota 2 scene isn't impressive, you can bet on tournaments from around the world using British sportsbooks.
Where can I watch live streams of Dota 2?
Some of the top Dota 2 betting sites provide this service, with Betway being a notable example. Alternatively you can simply use Twitch, or the official website for whichever tournament you're interested in. In all these cases, the live streams will be absolutely free to watch.
Can I bet on Dota 2 on my mobile?
Absolutely. All top sportsbooks nowadays will have a dedicated mobile app in place, for both iOS and Android users. They'll also offer a mobile website, if you don't want to download an app. Either way, all the same Dota 2 betting markets and special features will be available.