FAST WITHDRAWAL BETTING SITES
There are certain key characteristics that bettors look for when searching for a bookmaker. Aside from the obvious requirements like quality odds, welcome bonuses, and ongoing promotions, sports bettors want their bookie to provide them with fast payouts. Few things in online betting are more frustrating than turning a profit, and trying to get that money out, only to be subjected to a lengthy delay.We've tested dozens of bookies in the UK over the past few months, and a key area of our evaluations has been their withdrawal times. This extensive testing has allowed us to build a list of the top 10 trustworthy sportsbooks which also provide fast withdrawals. In this article you'll get a rundown of each name on that list, plus tips on how to make withdrawals, which payment methods you should use, and how to get faster payouts. Let's get started.
Best Fast Withdrawal Betting Sites (2022)
What Are The Advantages Of A Fast Payout Betting Site?
The best overall benefit of wagering at a fast payout betting site is – obviously – that you collect your winnings much faster! Still, there are other advantages to using the fast payout bookmakers mentioned above. Some of the most notable are: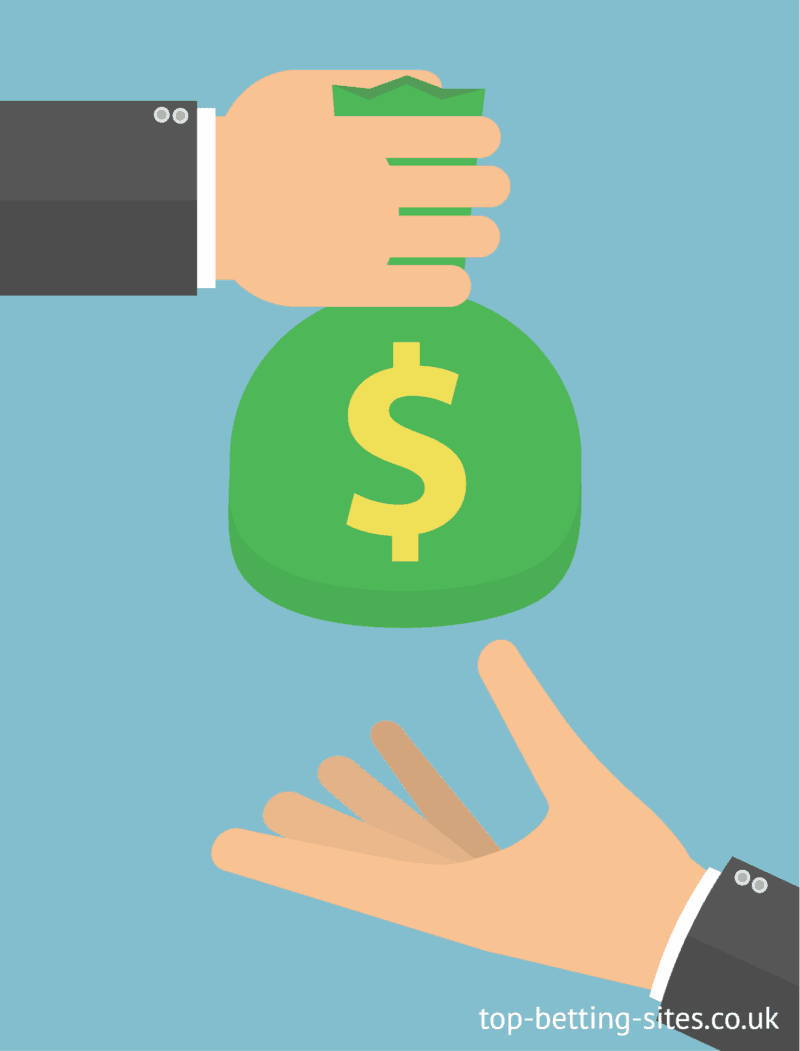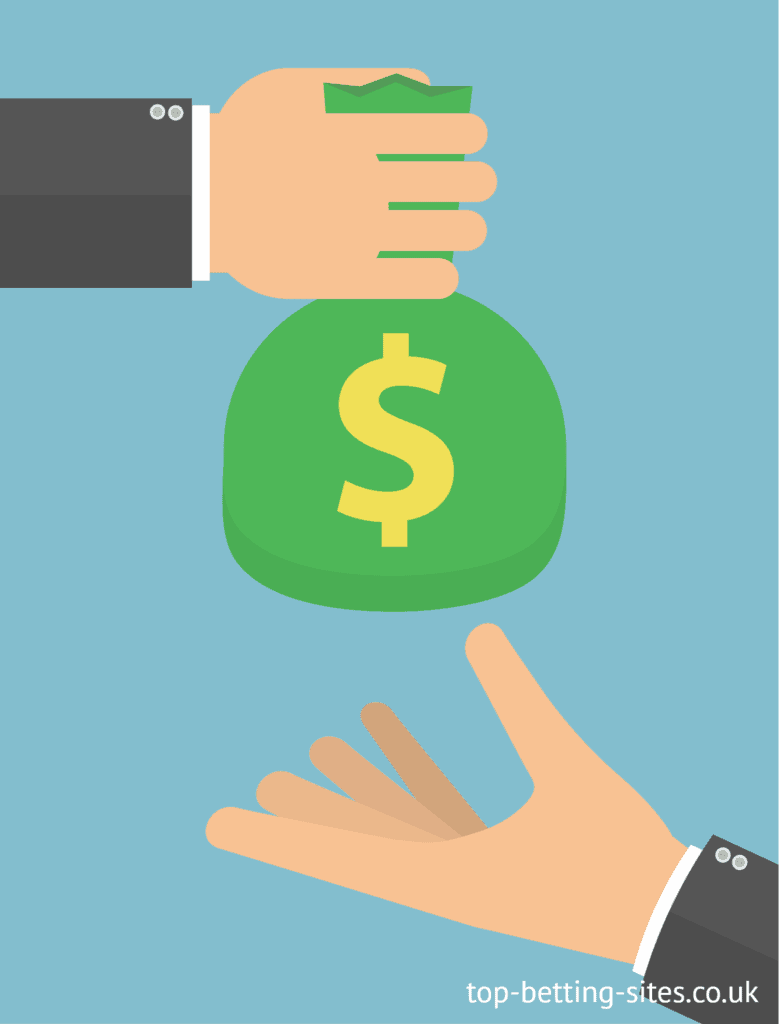 ➡️These bookies are highly trusted. Each has a proven track record, with some of these – in the case of brands like William Hill, Coral, and Ladbrokes – stretching back decades. ➡️All financial transactions are safe. Our chosen betting sites have extensive security and anti-fraud measures in place, and are fully licensed and regulated by the UK Gambling Commission. ➡️Some sites give you even faster withdrawal times by joining a VIP program. You'll need to fulfil wagering requirements to join, but – if fast payouts are a priority – this could certainly be worthwhile. ➡️You can get your money right away at instant withdrawal bookmakers. While this was obviously commonplace in the days of physical betting shops, it's a big improvement in the world of online betting.
Top Fast Payout Betting Sites
In recent months we've gone on a mission to find the best fast withdrawal betting sites for UK bettors. The bookies that made the list don't just offer prompt payouts, but are also reliable and highly respected within the wider sports betting industry. These are the very best fast payout betting sites around right now.
Bet365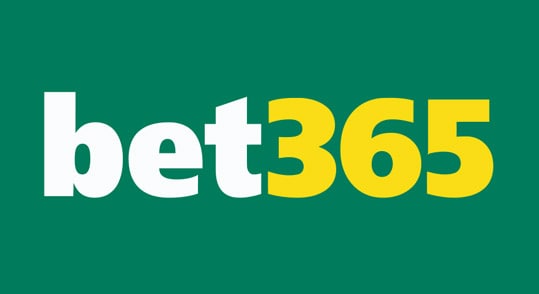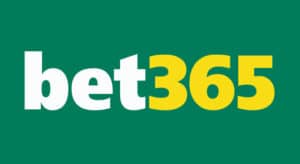 Bet365 is a top all-round destination for many sports bettors in the UK, and they certainly do pay you quickly. Whilst debit card withdrawals can take up to five days for those outside of the UK, British bettors can expect to have their money within 1-2 days. It's even faster if you use an eWallet like PayPal, Skrill, or Netter, in which case you should receive your funds within a mere 24 hours. 💸Bet365 Withdrawal Time: –Debit Card: 1-5 banking days -Bank Transfer: 1-5 banking days –PayPal: Up to 24 hours -Paysafecard: Up to 24 hours ➡️Read the Review>> ➡️Visit Bet365 >>
<hr
💸 Ladbrokes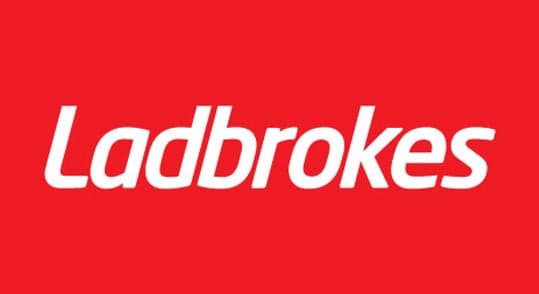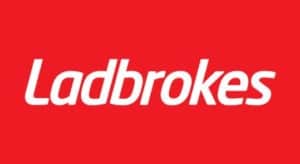 Ladbrokes is a highly trusted veteran on the sports betting scene, and it definitely qualifies as a fast withdrawal betting site. Debit card withdrawals can take as little as 24 hours, whilst PayPal payouts are processed within 8 hours. If you'd like to receive your money even faster, using a Visa Fast Funds debit or prepaid card will take just 4 hours. With a Grid Card, you can also take advantage of instant withdrawals at brick-and-mortar Ladbrokes betting shops. Labrokes Withdrawal Time
Debit Card: 1-3 banking days

Visa Fast Funds: Up to 4 hours

PayPal: Up to 8 hours

Bank Transfer: 2-4 banking days

The Grid: Instant
➡️Read the Review>> ➡️Visit Ladbrokes >>
---
💸 William Hill
Fast withdrawals are just one of the many feathers in William Hill's cap. Punters in the UK can expect their debit card and bank transfer requests to be processed within one or two days. For quicker payouts, PayPal, Skrill, and Neteller withdrawals are often processed instantly, although these can take up to two hours on some occasions. William Hill Withdrawal Time
Debit Card: 1-3 banking days

PayPal, Skrill, Neteller: 1 banking day

Bank Transfer: 3-5 banking days

Cheque: Up to 10 banking days
Read the Review>> ➡️Visit William Hill >>
---
💸 Boylesports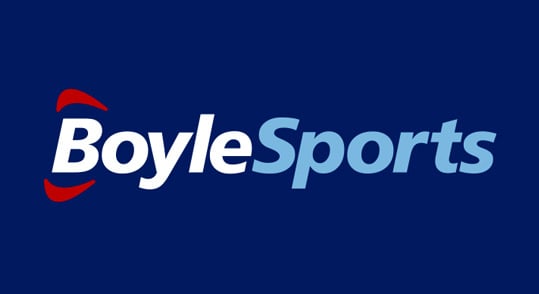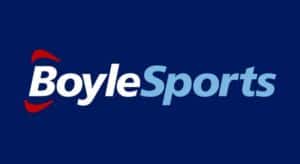 Renowned Irish brand Boylesports is one of the quickest withdrawal online betting sites in the UK. Your payout request will be processed within 24 hours if you use PayPal, Neteller, or Skrill, and Apple Pay and Visa Direct withdrawals go through within 12 hours. If you've previously made withdrawals using a particular method, your waiting time will be cut to only two or three hours. Boylesports Withdrawal Time
Debit Card: 2-3 working days

PayPal, Skrill, Neteller: Up to 24 hours

Bank Transfer: 2-3 working days
Read the Review>> ➡️Visit BoyleSports >>
---
💸 Paddy Power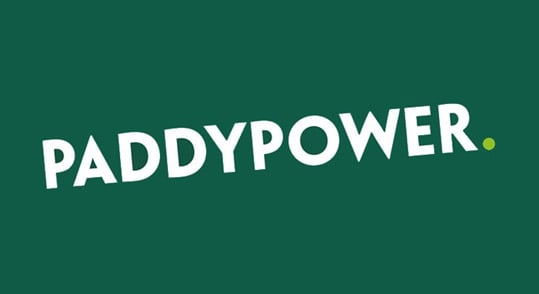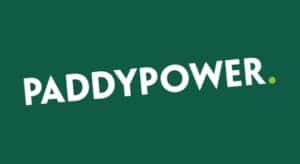 Paddy Power is one of the few betting sites with instant withdrawal in the UK. Visa debit and prepaid cards can facilitate near-instant payouts if you've previously used them, and you can also get your funds right away by making your withdrawal at one of Paddy Power's 600 betting shops. eWallet withdrawals are usually processed within 4-5 hours. Paddy Power Withdrawal Time
Debit Card: 2-3 working days

Bank Transfer: 1-5 working days

PayPal, Neteller, Skrill: 4-24 hours

Rapid Transfer: Instant
Read the Review>> ➡️Visit Paddy Power >>
---
💸 Betfair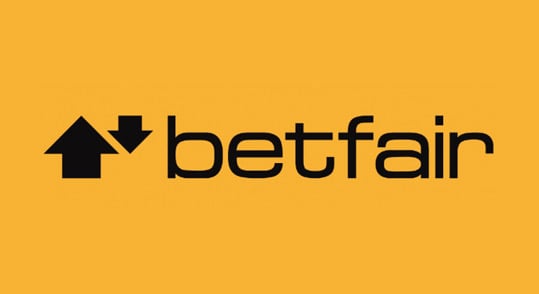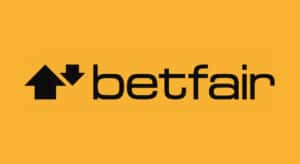 Betfair famously have both a betting exchange and sportsbook for punters, but – more importantly for our purposes – they pay you quickly too. You can receive your money in as little as four hours if you withdraw using Skrill, PayPal, or Neteller. Even bank transfers and debit card withdrawals are speedy here, with payments using those methods usually being processed within two working days. Betfair Withdrawal Time
Fast Funds: Up to 2 hours

Debit Card: 2-5 working days

Bank Transfer: Up to 2 working days

Skrill, PayPal, Neteller: Up to 4 hours
Read the Review>> ➡️Visit Betfair >>
---
💸 Coral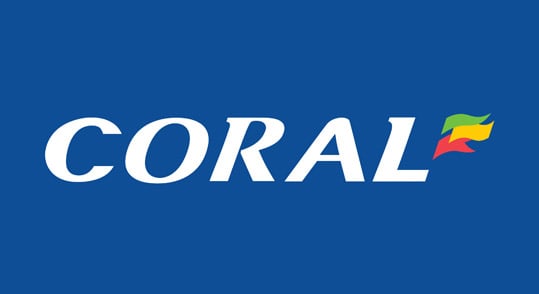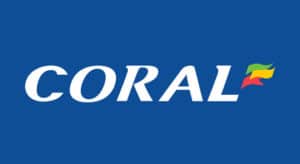 Coral is one of the UK's biggest betting sites with the fastest withdrawal times. In fact, it's also another of the few instant withdrawal bookmakers currently available, as you can use your Connect Card at about 1,500 Coral betting shops to get your cash immediately. If you prefer to withdraw online then you can use PayPal to do so within eight hours, or a Visa Fast Funds card to get it in four hours. Coral Withdrawal Time
Debit Card: 1-3 banking days

Visa Fast Funds: Up to 4 hours

PayPal: Up to 8 hours

Bank Transfer: 2-4 banking d

ays
Read the Review>> ➡️Visit Coral >>
---
💸 888sport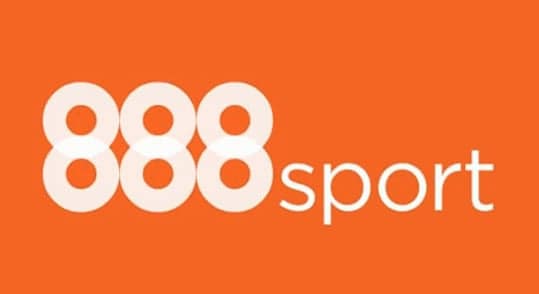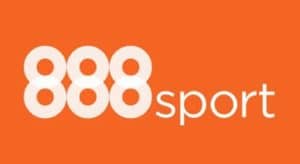 888sport has come a long way in recent years, and – while the sportsbook still only supports a small variety of withdrawal options – the ones they do offer are fast. 888sport can process your withdrawals within one business day, which means – when the industry-standard pending day is added – you can have access to your money in as little as two days if you use PayPal, MuchBetter, Neteller, or Skrill. Even wire transfers – normally one of the slower payment methods – are processed within a day. 888sport Withdrawal Time
Read the Review>> ➡️Visit 888Sport>>
---
💸 Betfred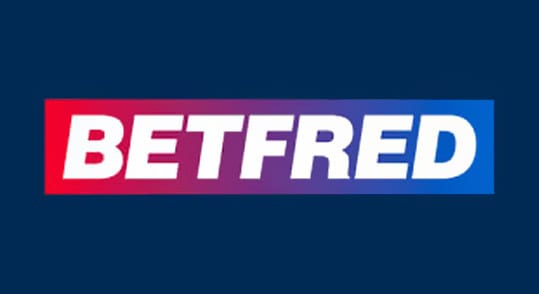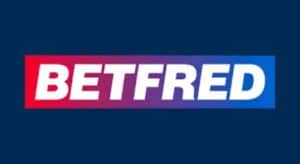 In addition to the usual digital methods, you can also go to one of Betfred's brick-and-mortar betting shops if you want to make an instant withdrawal from your account. However, there are a couple of things you should know. While you can get withdrawals of under £250 right away, Betfred asks that you give at least 48 hours notice if you plan to withdraw more than that. Either way, you can make one free withdrawal per day using this speedy method. Betfred Withdrawal Time
Debit Card: 3-5 working days

PayPal, Skrill, Neteller: Up to 48 hours
Read the Review>> ➡️Visit Betfred >>
---
How Do I Withdraw Money From A Betting Site?
Even though there may be a few minor differences from site to site, the process of withdrawing money from online sportsbooks is – generally speaking – pretty much the same. Let's take a look at some of the most important things you need to know before asking for a withdrawal.
✔️Identity Verification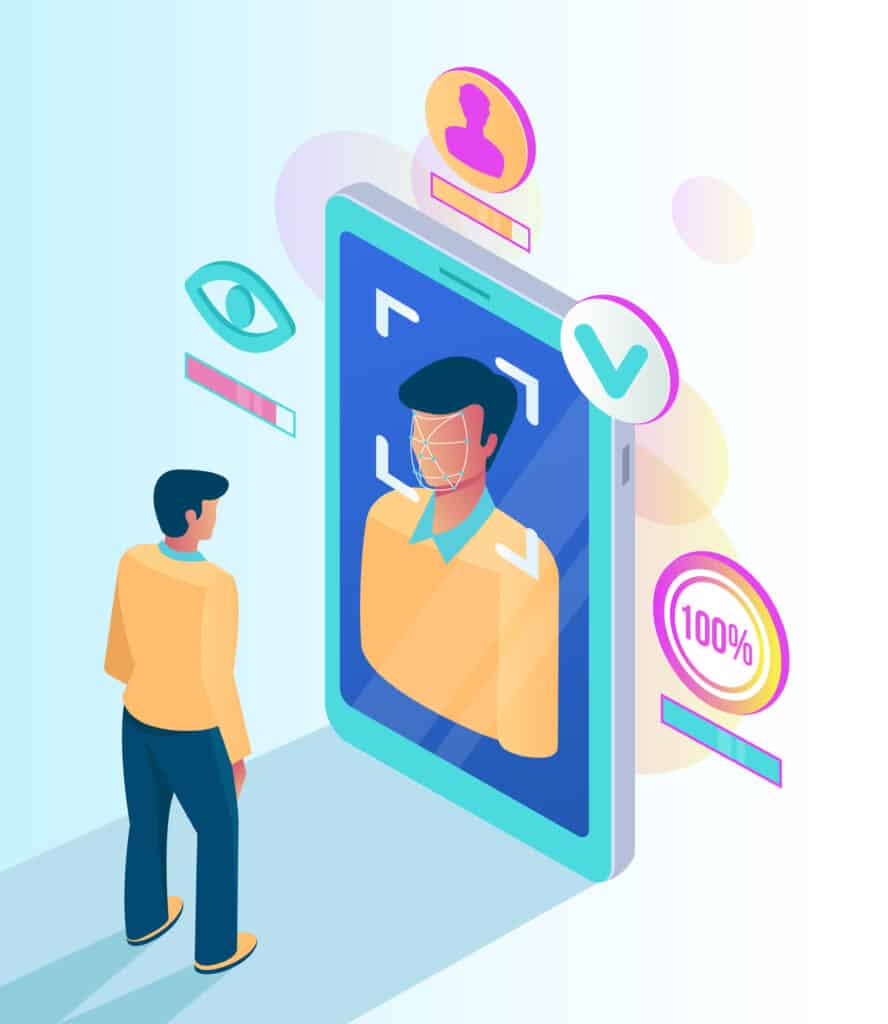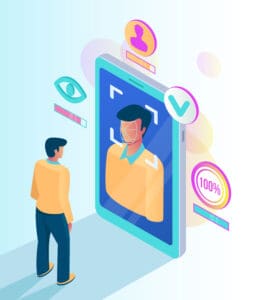 Bookmakers will verify a punter's age, identity, and place of residence before they can process a withdrawal request. This might seem like a stalling tactic, but it is actually a legal obligation. It also only needs to be done once, for your first withdrawal request, and the verification process tends to be quick and easy anyway.
The procedure may vary depending on which bookie you use, but it follows the same general flow. First, you'll need to provide proof of your actual identity, either via your driving license, passport, or another form of photo ID. Secondly, you'll need to provide proof of your address, typically through a monthly bill.
When you've got these documents ready, simply scan or take photos of them, then upload these images to the bookie's site. It should usually take around a day for the security team to validate this information, after which you're free to make a withdrawal.
✔️Requesting A Withdrawal
Again, the precise procedure may vary depending on your sportsbook, but the basic process is the same. In short, you simply log in to your account, go to the banking section, and select the 'Withdrawal' option. Now choose your payment method, enter the amount you wish to cash out, and confirm the withdrawal request.
✔️Fraud Check
Sportsbook withdrawals are actually processed manually, and part of the processing period involves a fraud check. The site's security team scrutinises each withdrawal to ensure it is legit, and that it is actually you – rather than an imposter – requesting the money. These fraud checks are particularly thorough when making your first withdrawal.
✔️Processing Of Payment
Once the withdrawal request has been authorised, the bookmaker sends the payment via your chosen payment method. The length of time it takes to actually get to you depends on the method. eWallets are generally the fastest choice, whilst debit cards, bank transfers, and wire transfers tend to take longer.
✔️Receipt Of Transaction
The last step in making a fast withdrawal is the receipt of your funds. You should notify your payment provider if you don't receive your money within a reasonable time frame. Or, if you log in to your betting account and see that the transaction is still pending, you should get in touch with your bookmaker's customer service department and ask for an update.
Top Sports Betting Apps with Fast Withdrawal
There are quite a few sports betting apps you can use which will let you make speedy withdrawals, as you can see above on this page. A handful do stand out above the others though, with these being our three best betting apps with fast withdrawal.
Ladbrokes – The Ladbrokes mobile app is a classy all-round offering, which is absolutely packed with special features. In addition, it's also our top pick for fast withdrawals. Even withdrawals for regular payment methods – like bank transfers, debit cards, and eWallets – are generally processed faster here than elsewhere. What really separates Ladbrokes, however, is the inclusion of Fast Funds and The Grid. The former allows you to withdraw to a debit card in only a few hours, while the latter makes Ladbrokes one of the few betting apps with instant withdrawal.
Coral – Coral is definitely another of the very best fast withdrawal betting apps around. Similarly to Ladbrokes, the processing times for common payment methods are much faster here than they are elsewhere. Again though, it's the inclusion of both Visa Fast Funds and an instant option – in this case, Coral Connect – which make this an outstanding choice.
Betfair – The processing times for withdrawals on the Betfair app are incredibly quick, requiring only two days for bank transfers, and four hours for eWallets. Like the previous two options, Betfair also provides a Fast Funds option, allowing you to withdraw money to your debit card within a mere couple of hours.
What Are The Fastest Payment Methods For Betting?
While some sportsbooks offer unusual options, most punters will stick to the same few popular payment methods. Let's take a look at the pros and cons of using each of those in turn.
eWallets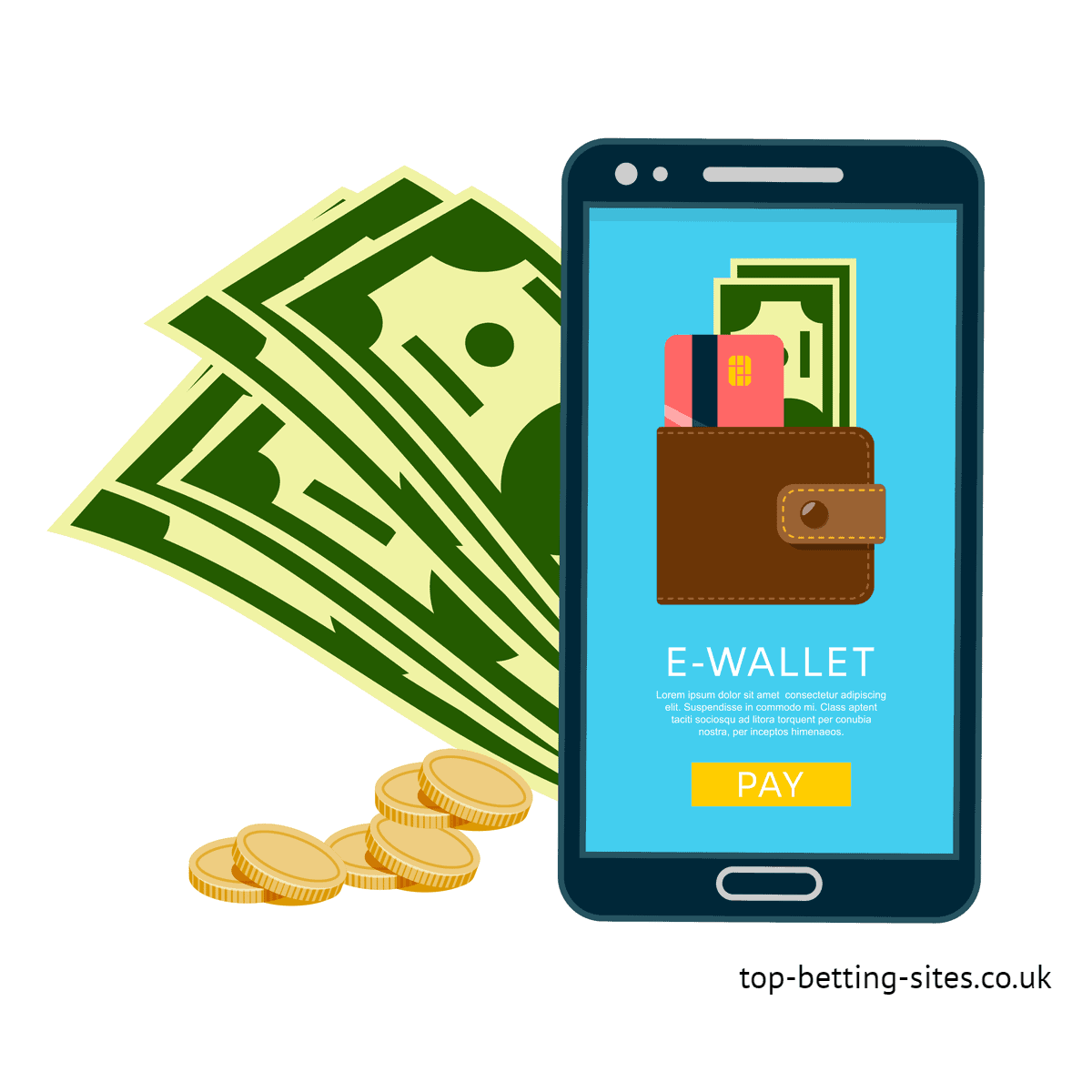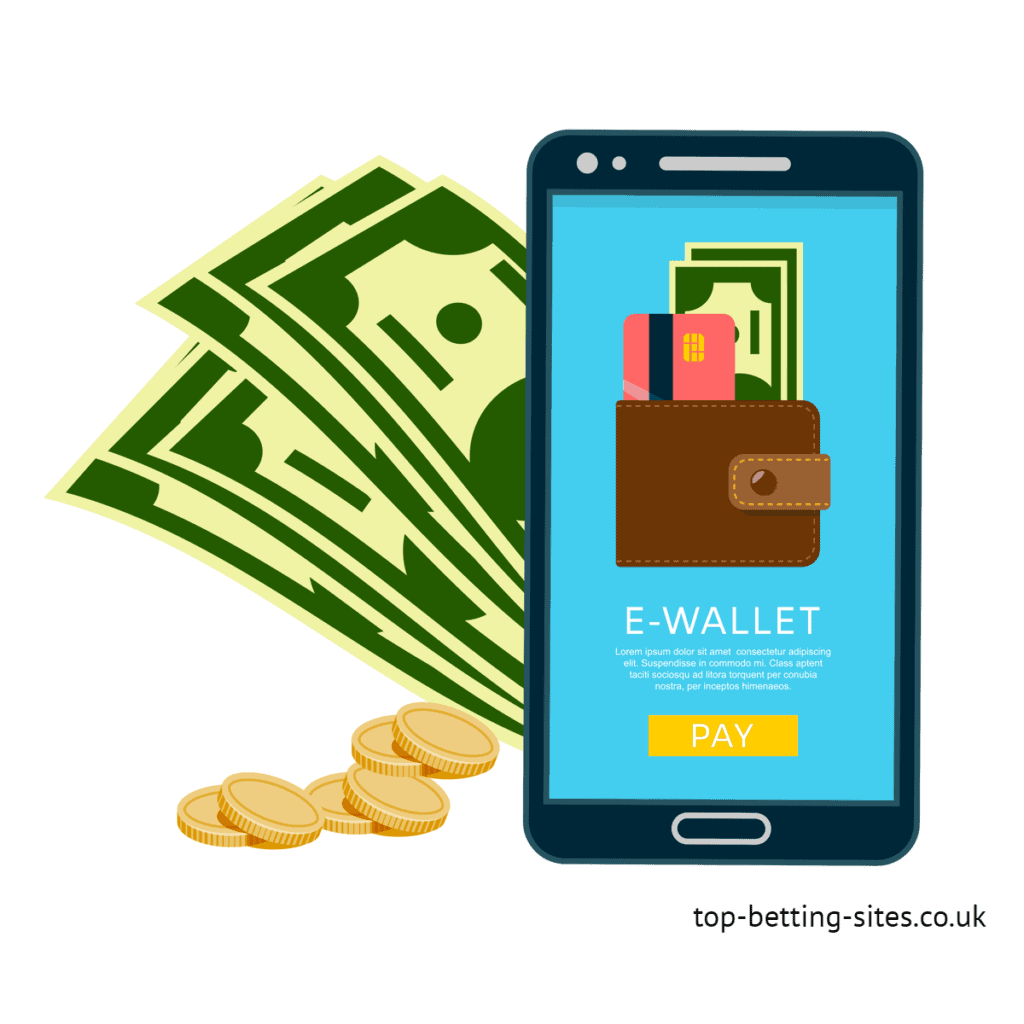 💸PayPal – PayPal allows extremely fast withdrawals, with payments usually processed within 24 hours at most, and is highly secure. Surprisingly though, despite its general popularity, some of the biggest British sportsbooks still don't support PayPal.
💸Neteller – Neteller is a very popular eWallet, which may even be more widely-supported than PayPal, and – at under 24 hours – is one of the quickest withdrawal methods you can use. One major drawback, however, is that Neteller deposits are often ineligible for welcome offers.
💸Skrill – Skrill is another widely-accepted eWallet, which you can use to get withdrawals within 24 hours. Skrill charges relatively low usage fees, but – like Neteller – is often incompatible with welcome offers.
💸Google Pay – Google Pay is a payment method exclusively available for users of Android mobile devices. Its main advantage is that it's extremely quick and easy to use, with deposits being processed instantly. The downside, however, is that you can't make withdrawals using Google Pay, so you'll need to add another payment method for taking money out of your account.
💸Apple Pay – Similarly to Google Pay, Apple Pay is a mobile-only payment method. In this case, of course, it's exclusively available for users of iOS devices. Again, similarly to the Android version, it is extremely fast and user-friendly. You can't technically make withdrawals directly using Apple Pay, but – instead – the payment will automatically be processed into the bank account linked to your Apple account.
💸Paysafecard – Paysafecard is the most famous prepaid card you can use at British bookies. You can buy these cards from physical shops or online, then use them to top up your betting account. This is a great way to help control the amount you deposit, and saves you linking your bank account to the betting site. The only drawback is that you'll need to use another method to make a withdrawal after depositing this way.
💸Trustly – Trustly is basically a third-party payment processor which lets you fund your betting account via bank transfer. The main reason to use this over a regular bank transfer is to avoid providing all your banking details to the bookie itself. There are actually very few downsides to using Trustly; perhaps the only one is that it's not as widely-supported as other methods by betting sites.
💸ecoPayz – ecoPayz is an eWallet payment provider, similar to Neteller, Skrill, or PayPal. It's digital-only, and generally supports speedy withdrawals, as well as instant deposits. As with Trustly though, it's not the most widely-supported payment method, and you may be charged a small fee to use it.
Debit Cards
Debit cards are widely supported for deposits and withdrawals, and debit card deposits almost always qualify for sign up bonuses. Withdrawals can take a bit longer than other methods however, at around 1-5 banking days, and some banks will impose a transaction fee.
Which Withdrawal Methods Are the Slowest?
💰Bank Transfer – Bank transfers are one of the most secure payment options you can use, and are very widely supported. They're also a relatively slow withdrawal method though, with payments often taking up to five working days.
💰Cheque – Somewhat surprisingly, cheques are still widely-accepted by UK sportsbooks, for both deposits and withdrawals. They're also the slowest payment method around though, with cheques sometimes taking up to 28 days to be delivered.
How Can I Get Faster Betting Payouts?
If you feel like your withdrawals are taking too long, there may be a few ways to speed them up. Here are a few top tips for getting faster payouts at your sportsbook.
Choose a Trustworthy Bookmaker – Gambling on sports is one thing, but you should never gamble when choosing a bookmaker. You don't have to look far to find countless examples of unscrupulous online bookies delaying payments, or failing to payout at all. Make sure your bookie is licensed and regulated by a reputable authority such as the UK Gambling Commission or Malta Gaming Authority.

Find the Right Time to Withdraw – Whilst there are exceptions to the rule, most bookmakers only process withdrawals during regular business hours on weekdays. Requesting a withdrawal on a Friday or Saturday night will typically result in a delay. If you want the withdrawal to be completed as fast as possible, ask for it early on on a weekday instead.
Choose the Right Payment Method –Even if you wager at a fast withdrawal sportsbook, you won't get the quickest payouts if you don't use the right payment method. If you have been using a debit card or bank transfer, try switching to an eWallet like PayPal or Skrill.
Finish the Paperwork as Early as Possible – Make sure all of the information you provide when you sign up at a bookmaker is complete and accurate. You should also complete your ID verification as soon as possible (you won't be able to make a withdrawal until it's done), being sure to send over clear photos or scans and provide the right documentation.
Fast Withdrawal Tips
Modern-day bookies tend to be very easy to use, and this applies to not only regular withdrawals, but fast withdrawals too. That said, there are steps you can take to help your payouts process as quickly as possible on fast withdrawal betting sites, with these being some key examples.
⭐Check Your Options
Be sure to check out not only a bookie's deposit options before signing up, but its withdrawal options too. Going to request a payout, only to realise there are no fast withdrawal options at all in place, can be extremely frustrating.
⭐Calculate 'in 'Banking Days'
Remember that – particularly with withdrawals using debit cards and bank transfers – bookies use banking days rather than regular days. This means it's much quicker to request a withdrawal earlier in the weekend, whereas – if you do so at the weekend – everything will be slowed down.
⭐Check for Fees
Be sure to check in advance that any fast withdrawal methods are either fee-free, or at least that the charges are minimal.
⭐Verify Ahead of Time
We'll touch on this shortly, but – for now – know that you should verify your ID as soon as possible. This is an absolute key to ensuring your withdrawal is processed swiftly when you need it.
⭐Use Live Chat
It's perfectly natural that you might encounter issues when requesting a fast withdrawal. If so, don't waste time sending emails, or finding out what other users have done. Simply hop onto the live chat straight away, and get a customer service rep to help you out.
⭐Meet the Minimums
All bookies have minimum amounts in place, for all of their fast withdrawal methods. Make sure you know what these are ahead of time, so that you can meet them the first time you request a payout. If you request something under that amount, you'll need to contact the customer service team to ask them to process it for you.
⭐Use a 'Closed Loop'
Most bookies operate a 'closed loop policy', meaning that you must withdraw via the same method you used for your deposit. Erring on the side of caution, and simply doing this automatically, will ensure you don't fall foul of any restrictions like this.
What Could Delay a Betting Site Withdrawal?
Even with betting sites that market themselves as providing fast withdrawals, this isn't always the case. Sometimes the delay can be their fault, but sometimes it can be yours too. Here are three of the most common reasons to stop you getting the quickest withdrawal from your online betting in the UK.
Failing to Verify Your ID
This is the most common way, by far, that betting site withdrawals are delayed. Before processing your withdrawal, all legitimate bookies (see below) will need you to verify your ID. While this does slow the whole process down, it's also a key anti-fraud measure. This will usually be handled very quickly indeed after providing your documents. In some cases though, it can take a day or two for the bookie to complete the verification. That's why we'd advise you to complete this as soon as you sign up with a brand, to remove the possibility of a delay later on.
Using a Dodgy Bookie
There are plenty of reasons why you should go with a proven, legitimate bookmaker. One of the key ones, however, is that non-reputable bookies tend to cause problems when it comes to withdrawing your winnings. They can often find plenty of excuses to delay paying out as long as possible, or avoid doing so all together.
Fortunately, avoiding this is easy. Simply be sure to check that a bookie is fully licensed and regulated before signing up with them, preferably including a license with the United Kingdom Gambling Commission.
Getting Your Timing Wrong
Betting sites work in terms of 'banking days' when processing most withdrawals, especially those which literally involve banks (such as debit cards and bank transfers). With these methods, Saturday and Sunday basically don't count. As such, if you request a withdrawal on either of these days, or on a Friday evening, your payment won't even begin to be processed until Monday morning.
Again though, this is a pretty easy problem to come. Simply factor the weekend into your calculations when working out when you'll get your withdrawal. Alternatively, if you use an eWallet such as PayPal or Skrill, banking days won't usually be a factor at all.
Final Thoughts
If you're becoming increasingly annoyed with the withdrawal times at your sportsbook, you should seriously consider a change. Join up with one of the fast payout bookies that we've listed in this article, and you'll almost certainly be able to get your winnings out quicker. All these sites are established, reputable, and can be trusted to pay you promptly.
For the fastest possible payments, consider Ladbrokes, Paddy Power, and Betfred, all of whom offer instant withdrawals in the UK. If you'd prefer to go your own route, be sure to check the bookie's available withdrawal methods and typical processing times in detail before signing up.
FAQ
Are there bookmakers that pay out on the same day?
Yes. Bookies usually take at least a day or two to process withdrawals, but some do it faster. Betting sites like BoyleSports, Ladbrokes, and William Hill all provide same-day withdrawal options.
What are the best fast payout betting sites in the UK?
We've listed a whole range of your top options above on this page. In general though, it's a good idea to go with a proven, established brand here, like 888sport, Betfred, or Coral.
How long do Bet365 withdrawals take?
It varies, depending on the payment method you choose. Traditional methods, like bank transfer or debit cards, can take several days to process. If you use an eWallet instead, however, you can get a payout within 24 hours.
How long do Ladbrokes withdrawals take?
Again, it depends. Ladbrokes has slower options like bank transfer, and faster eWallet choices too. They are also one of the few brands, however, to offer instant withdrawals. This can be done by using a Grid Card, and visiting a betting shop.
Which withdrawal methods are the fastest?
Bank transfers are the slowest, and debit cards are next in line. eWallets such as PayPal, Neteller, and Skrill are much faster, and can often lead to same-day withdrawals. Occasionally, you'll find a brand like Ladbrokes which provides instant withdrawal methods.
Does the size of a withdrawal affect the speed of the process?
If the size of your withdrawal is within the stated limits on the sportsbook, the amount should not affect the processing speed. If your withdrawal amount exceeds this limit, you will need to contact the customer service team, which obviously slows the process.
What are the best football betting sites to get the fastest payouts?
All of our recommended fast withdrawal betting sites above feature packed-out football sections. We'd encourage you to check the detailed reviews for each brand elsewhere on our website, to help discover the bookie which is perfect for you.