Best Horse Racing Betting Apps (2022)
Playing the ponies is just as popular as ever. Thanks to modern technology, UK horse bettors no longer need to go to the track to place bets or watch all the action. All they need to do is get the right app. As we'll see, there are several excellent horse racing betting apps that let users place real-money wagers, then stream the races in real-time whilst they are on the go.
🏇Top Betting Apps for Horse Racing
🏇Best Horse Racing Betting Apps Reviewed
Bettors in the UK are in the fortunate position of having a great selection of top-shelf horse racing apps to choose from. Let's take a closer look at eight of our favorites.
#1 Bet365 Horse Racing App – ⭐Best Prices Guaranteed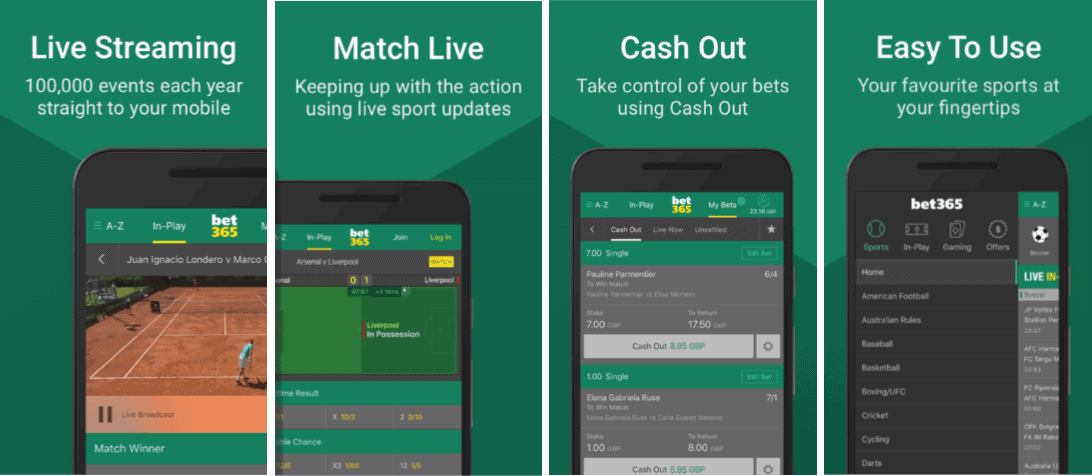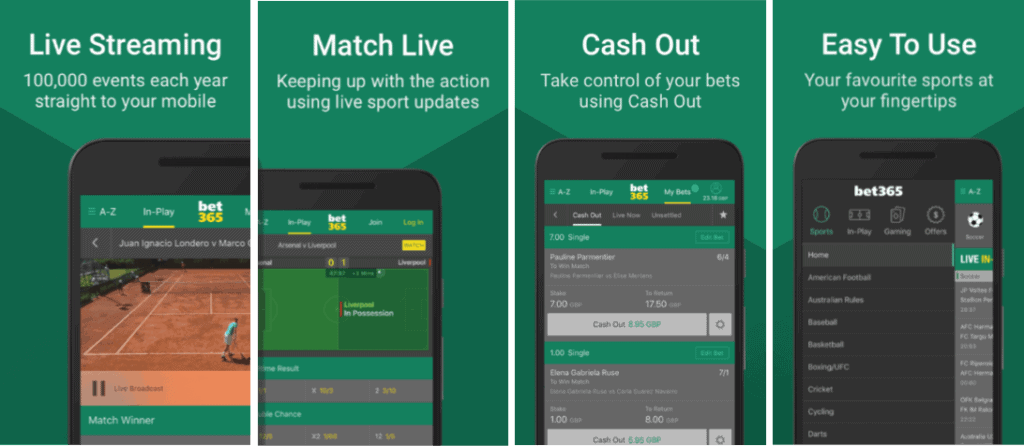 Download the Bet365 horse racing app for Android or iOS to get the best odds for the majority of races in the United Kingdom and Ireland. The Bet365 horse racing app gives you access to helpful handicapping tools, and lets you live stream the races on your mobile device so you can watch your wagers unfold. Bet365 is licensed and regulated by the UKGC, and is one of the biggest and most trusted international brands
#2 Betway Horse Racing App – ⭐Plenty of Horse Racing Promotions


Betway has been a preferred destination for horse betting enthusiasts in the UK and Ireland since 2006. Download the Betway horse racing app for Android or iOS and enjoy highly competitive odds, as well as some of the best horse racing promotions available. Those who are new to horse racing will also get a lot out of the tutorials and other informative resources that the app provides.
#3 888sport Horse Racing App – ⭐Best App for Live Streaming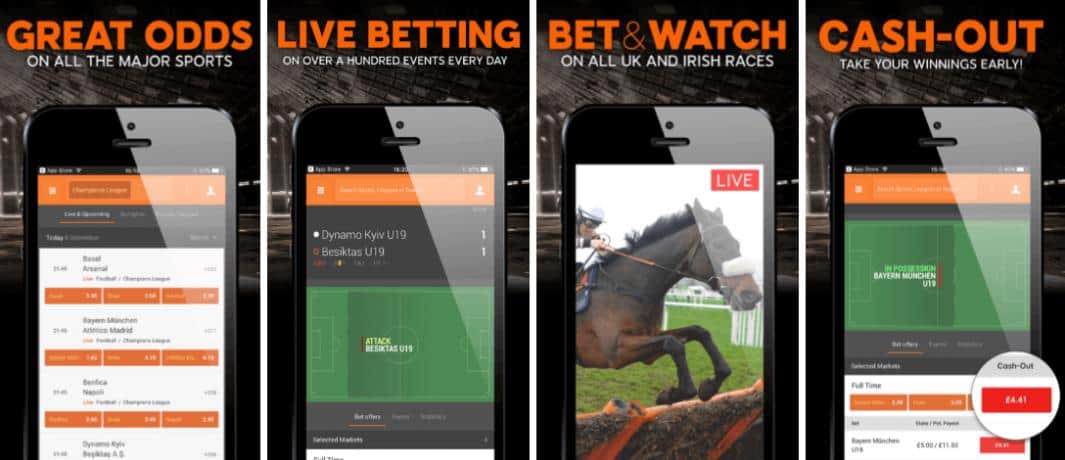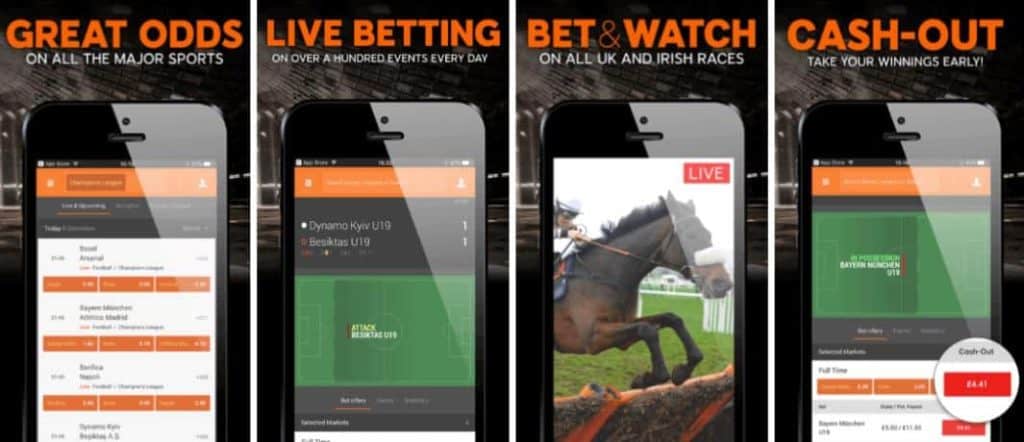 888sport is well known for offering great odds and plenty of horse racing markets. The 888sport horse racing app connects you to all major horse racing markets including the Cheltenham Festival, Grand National, Royal Ascot, and more. You can get the app for iOS or Android to enjoy the best live streaming experience, and a best odds guaranteed deal is also in place.
#4 Ladbrokes Horse Racing App – ⭐Most Comprehensive Horse Racing Coverage

The Ladbrokes horse racing app for iOS and Android is your passport to the most comprehensive daily coverage. It doesn't matter if you want to bet on the biggest events of the year, or if you want to put your money down on one of the more obscure races – Ladbrokes has it all. Elsewhere, the Ladbrokes horse racing app also serves up an all-you-can-eat buffet of horse racing promotions and special features.
➡️Read the Ladbrokes Review >>
#5 Coral Horse Racing App –⭐ Premier International Racebook


Horse bettors love the non-stop horse racing action at Coral. In addition to offering the best odds on events in the UK and Ireland, the Coral horse racing app gives punters access to a variety of international markets including France, Australia, the United Arab Emirates, and the United States. Check out the handicapping tools, place your wagers, and watch the races live on your Android or iOS device.
#6 Betfred Horse Racing App – ⭐Build a Customised Bet

The Betfred horse racing app for iOS and Android takes your horse betting experience to a whole new level. You can create your own ticket using selections from across a huge range of races and horse betting markets. Betfred also lets you enjoy the convenience of their Betfinder, which helps punters locate the horses, courses, and even trainers that meet their specific requirements.
#7 William Hill Horse Racing App –⭐ Get a Bet Boost Every Day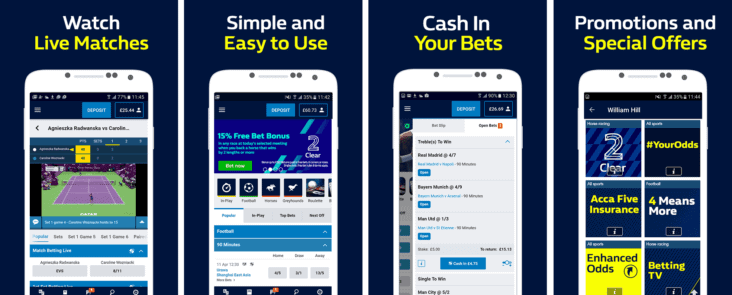 William Hill is one of the oldest and most reliable horse betting sites around. You can download the William Hill horse racing app for Android or iOS and then cash in on a Bet Boost for up to £20 every day. Simply check out the horse racing markets, add a single selection or a straight line acca to your bet slip, and hit the "Bet Boost" button. After that, you can also follow the live action on your mobile device whilst you're on the go.
➡️Read the William Hill Review >>
#8 MansionBet Horse Racing App –⭐ Free Bets Galore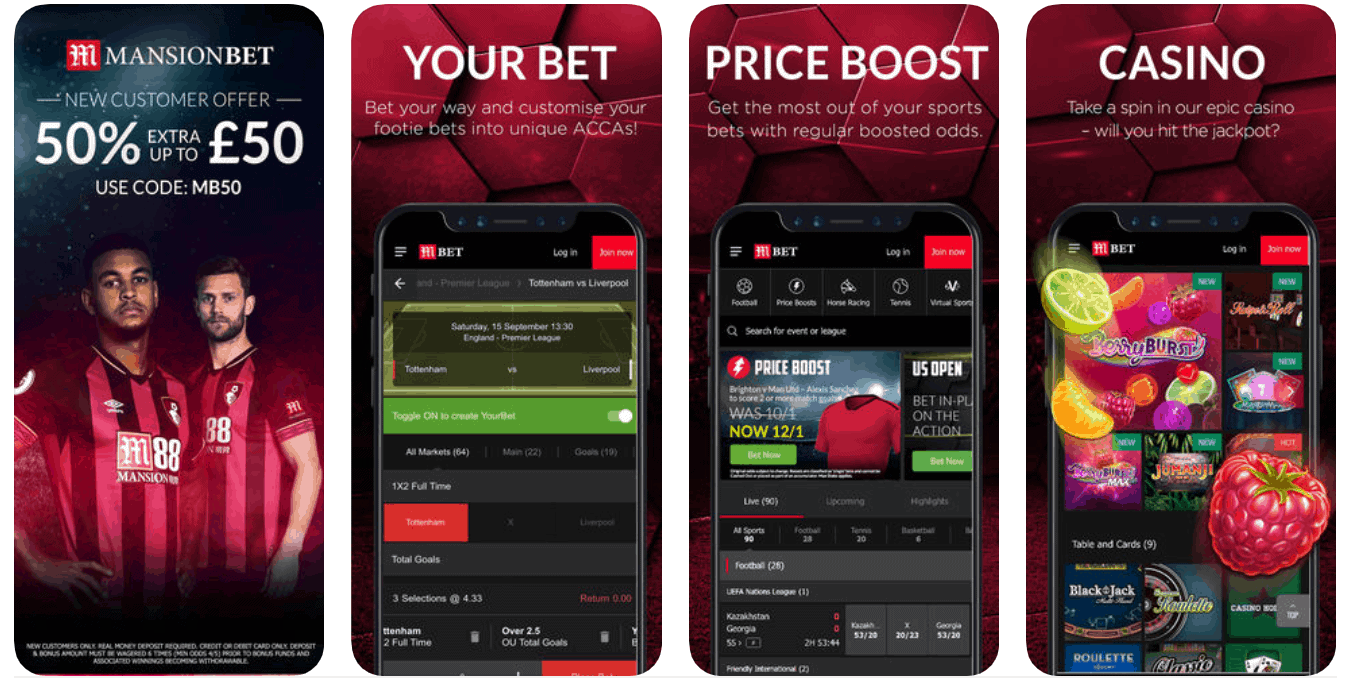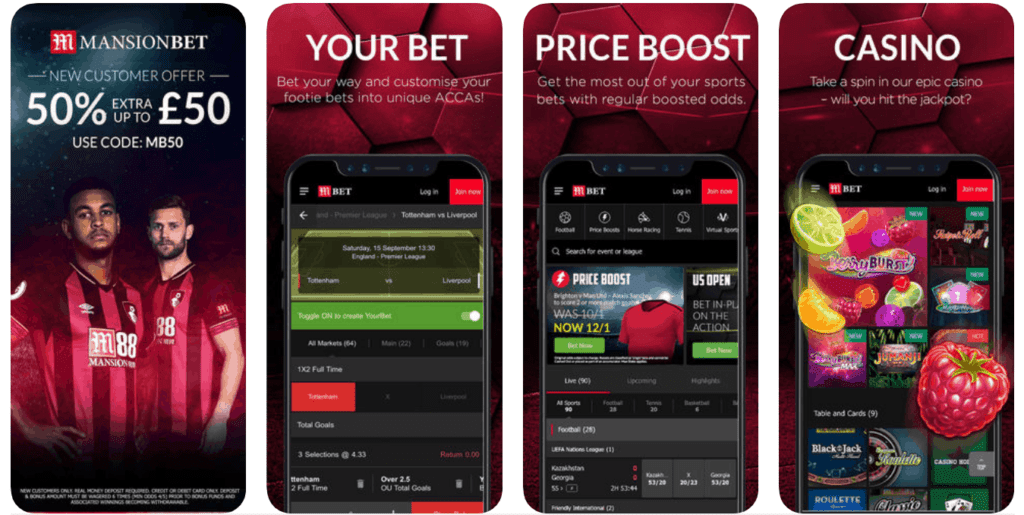 MansionBet appeals to horse racing fans of all stripes. One of the reasons for this is that the MansionBet horse racing app for iOS and Android gives punters an array of ways to earn free bets and other perks. Those who take advantage of MansionBet's Faller Insurance, for example, will earn a free bet if their jump racing wager goes up in smoke, if your horse falls, or if the rider gets unseated.
➡️Read the MansionBet Review >>
How Do We Choose the
Best Horse Racing Apps
?
We don't draw random UK horse racing apps from a hat. Instead, our experts spend a lot of time examining all aspects of these apps so that you can make the best choice for your own needs. We take a variety of factors into consideration, including the following:
📱Horse Racing Promotions: The best UK horse racing apps also give punters access to the most regular promotions, such as free bets, enhanced odds, deposit bonuses, and more. More promotions means more ways to make your horse betting more profitable.
📱Coverage: The top horse racing bookmakers in the United Kingdom will offer the best odds on horse races from all over the world. Not only does this give punters more options, but it also ensures that they can find action at almost any time of day or night.
📱Live Horse Racing Streaming: A live horse racing streaming feature adds a lot of excitement and depth to the horse race betting experience. You can assess the horses before the race begins, then follow them wire to wire using your UK horse racing app for Android or iOS.
📱Sign-Up Offer: A truly great welcome offer will get horse racing bettors off to a speedy head start. The best UK racebooks give punters the opportunity to claim welcome bonuses like free bets, risk-free bets, and other nice chunks of bonus money.
📱Payment Options: The best UK horse betting apps give punters the widest range of safe and secure payment options to choose from. This ensures that punters can instantly fund their accounts and collect their winnings as quickly as possible, without any hassles.
📱User Friendliness: All top-rated horse betting apps are intuitive and easy to use. UK horse racing fans should be able to find the wager they want to make and place it within seconds. They should also be able to easily find and use any special features, like live streaming.
📱Ease of Navigation: UK horse bettors don't want to waste time navigating confusing interfaces. The best horse racing apps are so easy to use that even the most inexperienced user can quickly and easily find what they are looking for.
📱Notifications and Updates: Do you want to keep up-to-date with special offers and new features? Whilst the best UK horse betting apps keep you in the loop in this respect, they won't constantly distract you with an endless and frustrating barrage of spam notifications.
📱Secure Payments: Punters want to know that all of their deposits and withdrawals are safe and secure. The best horse racing apps focus on security, so that horse racing enthusiasts don't have to worry about falling victim to fraud or any other malicious activity.
Horse Racing Apps vs. Mobile Websites for Horse Racing Betting
Playing the ponies has never been easier or more convenient thanks to the mobile revolution. Those who do indeed have mobile devices can approach their betting in two ways. They can install a dedicated mobile app, or they can simply use their mobile browser.
In most cases, there aren't too many differences between the two methods. Both allow bettors to deposit, withdraw, claim bonuses, wager, and use special features like handicapping tools and live streaming. With that said, there are still some subtle changes between using a mobile browser and using an app.
Interface and User-Friendliness:

Horse racing apps and mobile platforms are usually very similar. They are both specifically designed for smaller screens. However, apps are often easier to use and navigate, making better use of collapsible menus, and so on. They provide a superior overall experience in this regard.



Downloads and Installation:

Perhaps the biggest advantage of using a mobile platform is that it doesn't require downloading and installing software that can consume a device's precious memory. Apps also require the occasional update, which can increase the file size even more.



Accessibility:

Most horse racing apps are only available for iOS and Android devices. Those who use other types of mobile devices are therefore relegated to using the site's mobile version. Thus, mobile platforms can reach a wider audience. Conversely though, apps are a bit more versatile in terms of offline functionality for all users.
Top 3 Apps for Horse Racing Stats
We already told you a bit about our favorite racing apps. However, we have found three UK horse betting apps that are particularly good at providing horse bettors with tools like statistics, expert insights, and other useful information to help with your gambling.
Racing Post App: The Racing Post app is perfect for horse bettors who want to take a deep dive into the stats, letting you find detailed information about every horse in every race. The Racing Post app lays out this vital information in a way that's easy to read and understand. It also enjoys brilliant user ratings, averaging 4.7/5 on the App Store across a massive 14k ratings.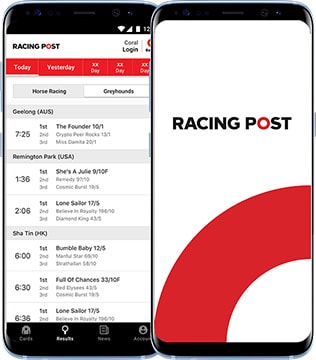 Horse Racing Nation Mobile App: Are you looking for the latest news, information, and up-to-date statistics? If so, then the Horse Racing Nation app is a must-have. Best of all, it's free to join and you can download the app for iOS and Android. You can also check out Horse Racing Nation's podcasts for expert picks and much more. The app has been extremely well-received by users, currently enjoying five-star ratings on both the App Store and Google Play across around 2,000 total reviews.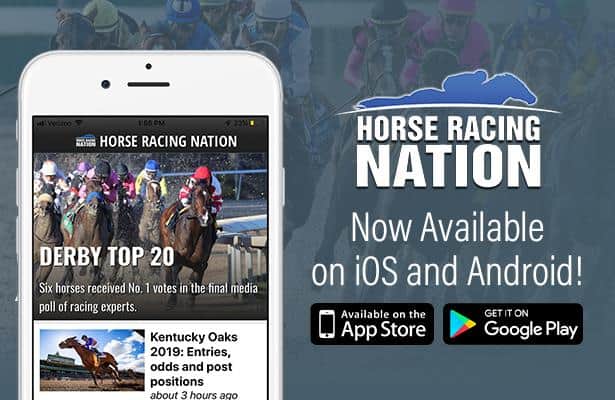 At The Races App: In addition to serving up all the statistics and insight you could ever ask for, At The Races gives you access to all the best horse racing offers, expert predictions, and helpful tips to help you win more. Another neat feature skilfully assists punters in finding the very best odds available. It's no surprise, therefore, to see that the app nets an impressive 4.7/5 rating on the App Store right now, from around 13.6k reviews.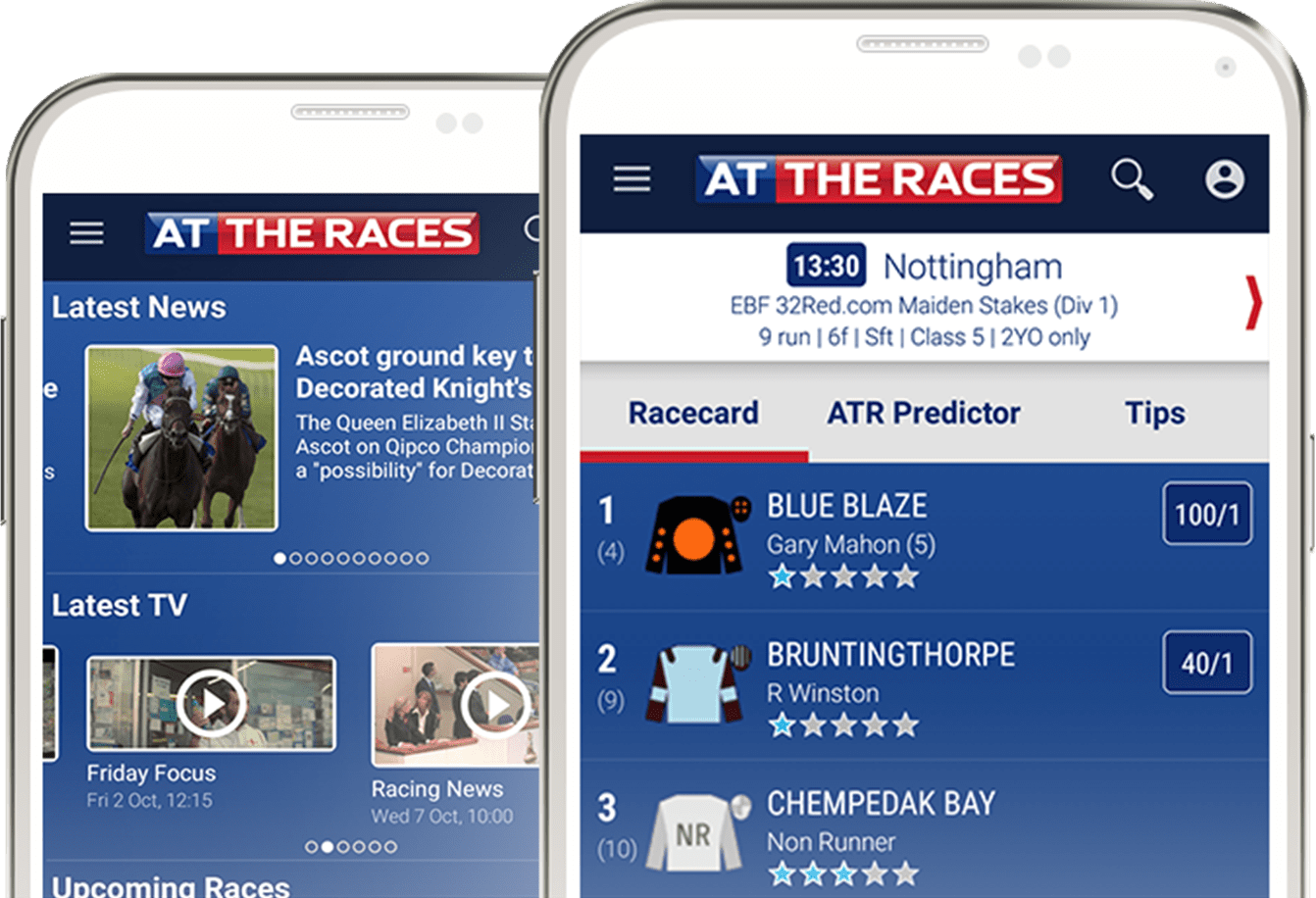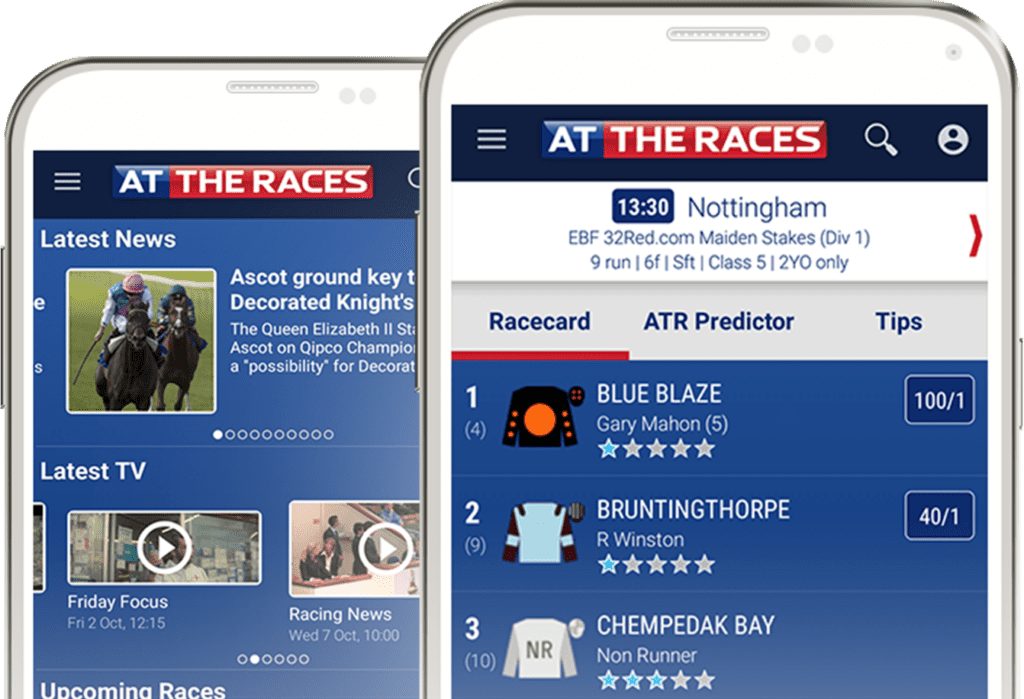 Tips to Pick the Best Horse Racing Betting App
When it comes to finding the best horse racing betting app, a lot of it has to do with your own personal preferences. There are so many wonderful horse racing apps out there that you shouldn't have to settle for second-best. If one horse racing app doesn't meet all of your needs and wants, then you can easily find one that will. The following tips will help you find your ideal app.
Read User Reviews:

While expert reviews can give you a lot of invaluable information, it's also a good idea to find out what regular users have to say. You might end up seeing a range of opinions, but these reviews should give you a pretty good idea of how good or bad an app really is.



Try it for Yourself:

Getting some first-hand experience with a horse racing betting app is one of the best ways to find out if the app is the right one for you. Is it easy to use? Is it responsive? Does it have the features you demand in a horse racing app?



Coverage:

Most horse racing bettors want their app to give them access to the widest range of races from all over the world. There's little point in using an app that doesn't offer odds on the actual races you want to bet on.



Odds:

Simply put, some racebooks offer much better odds than others. Successful horse racing bettors make a point of finding the very best odds, which – in turn – results in them winning more money when their bets are successful.



Bonuses and Promotions:

Prioritising horse racing apps that offer a generous sign up offer and regular promotions ensure it's a lot easier to make your money go further. Look for an app that provides a decent welcome bonus and other offers like free bets, enhanced odds, extra places, and further horse racing deals.



Features:

The horse racing betting experience should extend much further than simply placing a bet and waiting around for the results. Features like in-depth statistics, handicapping tools, and expert opinions will help punters make informed wagers while live streaming adds another dimension to the experience.



Fast Withdrawals:

Making a profit from betting on horse races is quite a thrill. It's even better when you know you can collect your winnings quickly and easily. The best horse racing apps don't waste your time when you want to cash out.
How to Download
Horse Betting Apps for Android
Downloading a horse racing app for your Android device is easy, and it takes mere seconds to do. Start by using your Android mobile browser to go to the download page on the website for the brand you're interested in, then follow these steps:
Tap on the Android app download icon.

Agree to accept the APK file to start the download.

After the APK file download is complete, select the "Install" option.

Launch the app once it's installed.

Log in, fund your account, and start betting
Alternatively, most – but not all – brands also place their Android apps on Google Play nowadays.
How to Download
Horse Betting Apps for iOS
Installing your favorite UK racebook app for iOS is also a very straightforward process. Start by going to the App Store, then take the following steps:
Find the correct page for the brand you want, and tap on it.

Hit the download icon.

Select the "Install" option when prompted.

Launch the horse racing betting application.

Start betting on horse races.
Our Horse Racing App Pick for This Month:
Final Thoughts
Horse racing has been popular for centuries, but it's never been as accessible and convenient as it is today. Welcome bonuses, promotions, a huge variety of betting markets, and awesome features like live streaming are always at your fingertips when you use a truly great horse racing betting app.
These apps give you the freedom to enjoy an unparalleled horse racing adventure from almost anywhere. All you need is a wireless internet connection and one of our recommended horse betting apps. The technology is already in place to grant you a fantastic and modern betting experience, so it's high time you took advantage of it.
FAQ
Do horse racing betting apps offer live streaming?
Perhaps not all horse racing apps support live streaming, but the best ones – including our favorite apps, as mentioned above – certainly do.
What is the best horse racing betting app for Android?
The best horse racing betting app for Android is the one that best suits your needs and personal tastes. If it has everything you're looking for, then it's perfect for you.
Which bookmaker is the best for horse racing live streaming?
The best bookmakers for horse racing all offer live streaming. Therefore, it boils down to which racebook has the best odds, the most useful promotions, and all the other features you're looking for. William Hill, Ladbrokes, and Bet365 are all excellent options here.
Does William Hill have a horse racing betting app?
Yes. William Hill offers one of the most comprehensive and feature-laden horse racing apps on the planet.