How to Avoid Getting Banned by Bookmakers
Any UK punter can face betting account restrictions and can even be banned by bookmakers. It is commonly believed that banning occurs from winning too much. However, it can happen for different reasons. The good news is that you can evade potential ban risks. Here, we'll provide you with the knowledge you need in regard to why account restrictions and closures can occur and how to avoid getting banned by bookmakers.
Reasons Why Betting Sites Limit and Close Accounts
It may seem unlawful for online bookmakers to limit or close betting accounts, but the reality is that they would not be able to exist if they could not legally restrict or ban players who did not follow fair play rules. With that said, the following are the most common reasons why betting sites may choose to limit or close a player's account.
Bonus abuse – Also known as bonus hunting, bonus abuse occurs when a punter creates multiple accounts with one or more bookmakers for the purpose of claiming the new player welcome offer (e.g. bonus, free bet offer, etc.) and other promotions, numerous times for profit. Bonus abusers can create multiple accounts on their own with fake IDs or by recruiting friends and family into their scheme. According to Bet Responsible, they can also engage in automated match betting by using tools like Each Way Sniper, a bot that integrates with the front end of many bookmaker sites to automatically place value bets around the clock. Most UK bookmakers allow one bonus per household/IP address. If bonus abuse is suspected or caught, the offending player can be banned.
Matched betting – Also known as "bonus arbitrage", matched-betting is a mathematical strategy that guarantees a profit from promotions offered by betting companies. Basically, it involves placing a back bet using a bookmaker's bonus, free bets or other incentives, whilst placing the opposite lay bet at a betting exchange for the purpose of making a low-risk profit.
Arbitrage betting – Also known as "arbing", arbitrage betting falls under the matched-betting umbrella and occurs when a punter places bets on all possible outcomes for an event at odds that guarantee a profit. It is a trading technique that benefits from price disparities between and within two markets. In essence, those who arb take advantage of the bookie's back odds being higher than the lay odds offered by the betting exchange. Although arbing is not technically illegal, due to its low-risk and medium-yield investment strategy, bookmakers frown upon arbitrage betting, and usually note within their terms and conditions that this type of betting strategy is prohibited on their site.
Playing at an illegal bookie site – If a bookie discovers you are betting from a jurisdiction where gambling is illegal, your account will likely be closed. That said, as a resident of Britain, you should only gamble at trusted online sportsbooks that are regulated and have a UK gambling license from the Gambling Commission.
Match/event-fixing – Involvement in online match fixing (knowingly participating or betting on a match with a pre-determine result) is illegal. This means if a bookie suspects suspicious matches and discovers you're linked to a fixed event, you will not only have your account banned, but your actions could also be reported to the police.
Exploiting technical flaws – Though there are fewer vulnerabilities with today's technology, this doesn't mean that glitches cannot happen. If players are caught searching for bets where the odds are obviously wrong or taking advantage of delays in live match reporting (e.g. backing a team that scores the next goal directly after the team scored it), they can be banned.
Betting on behalf of someone else – It is illegal to place a bet on behalf of someone else (e.g. a minor, an athlete, etc.) In some cases, syndicate betting (a type of pool betting that involves two or more players who combine their stakes for a chance to win) is also against the rules. Bookmakers are required by the Gambling Commission to perform KYC (Know Your Customer) checks and know exactly from whom they are taking money and the money source. This helps to prevent money laundering, fraud, and underage gambling. If you're caught betting on behalf of someone else, the bookie may withhold your winnings and retain your stake.
Criminal activity – Committing financial or identity fraud, engaging in money laundering, and match-fixing (as mentioned above) are all illegal activities. Not only are you likely to be banned for committing any of these offenses, but you could be legally charged and face jail time.
You're winning too much – Bookmakers can stake limit accounts of players who enjoy a steady stream of wins and are consistently beating the odds. Even if these players are not in breach of the rules, bookies do not like long-term winners because they simply aren't profitable to the business. Bookmakers are required to pay out any winnings that are not in breach of their terms and conditions (T&Cs). However, as unfair as it may seem, there's no law that prevents a bookie from choosing to place limits on stake amounts or even stop taking your bets altogether. It is within their right to limit your account and reject your bets whenever they choose.
Tips to Avoid Getting Restricted or Banned by a Bookie
Ultimately, bookmakers have the power to ban bettors who abuse bonuses, engage in criminal activity, and who place wagers that guarantee profits through match-betting and arbitrage betting. In other words, they can ban you if you're caught cheating the system. They can also limit your account if your betting behaviour indicates suspicious behaviour or if you're a pro punter whose payouts are higher than what you put in.
To lower the risk of your account being limited or banned, consider the following:
Avoid being suspected of abusing bonuses – Bookmakers monitor player behaviour. If they notice that you only deposit and place bets when there is a bonus or any kind of promotion, your account is likely to get flagged and limited. Even if you're only in it for the bonuses (matched betting), it's a good idea to make a habit of placing bets when you don't have an active bonus, to fly under the radar.
Avoid ignoring bonuses and promotions – Just as you shouldn't only deposit and bet when there are promotions, you also shouldn't ignore every bonus or promotion available. Bonuses are part of the site's marketing scheme and attract the average bettor. Continuously avoiding claiming promotions may become suspicious.
Avoid starting with big stakes – Many bookmakers are cautious of new customers. Making initial bets with large stakes could draw unwanted attention. In the beginning, it's a good idea to place average "normal" bets (e.g. low-stake bets on major leagues and bets with a greater number of selections) to prevent your account from being limited right off the bat.
Avoid using maximum stakes – Your stakes on your bets should be 80% or less of the maximum stake the bookmaker allows. Refraining from betting the allowable maximum stake can help you to avoid having stake limits placed on your account. These limits can be lower than the 80% of your initial maximum stake limit.
Avoid depositing too much in a short period of time at the same sportsbook – Engaging in arbitrage betting uses relatively large stakes for most of the bets you make. As such, whilst arbing, it is common to experience large balance fluctuations. This can draw unwanted attention and, if you're not careful, a bookmaker could even ask you to provide proof of income, which is not always easy to obtain.
Avoid withdrawing your money immediately after completing wagering/rollover requirements – This practice is a common characteristic of a bonus hunter and is a fast way to get slammed with stricter security checks, get your account flagged, and possibly restricted.
Avoid withdrawing your money too frequently – Bear in mind that each time you withdraw your money, your withdrawal is inspected. If you are a pro punter, value bettor, or arbitrage bettor, you need to avoid unwanted attention.
Avoid focusing on only one section of the sportsbook site – Visit different sections of the site, watch live streaming, and every so often use the different features available (e.g. acca generator, etc.). Try not to make your betting behaviour too predictable and easy to track.
Avoid betting precise amounts – In this day and age you need to watch out for arbing filters. Steer clear of getting caught by rounding your stakes on every bet. Betting precise amounts, such as £72.35 or £126, is a rookie mistake and a fast way to get your account limited. Always round your stakes to more typical values like £30, £50, £100, etc. For instance, the stake £72.35 is better as £70 or £75.
Avoid using public computers or Wi-Fi – Not only is this a security issue in terms of making financial transactions and transferring private data, but it's not uncommon for the IP addresses linked to these computers to be flagged as suspicious, which can result in your account being marked.
Always read the terms and conditions – Aside from the above tips, the best way to avoid being restricted or banned from your favourite sportsbook is to read their T&Cs and policies from start to finish to make sure you fully understand what is expected of you as one of their customers. The rules protect you as much as they do them.
What Should I Do If My Betting Account is Restricted or Closed?
If your betting account is limited or closed, it's only natural for you to want to inquire about this, especially if you feel that it was done in error or you think that the bookmaker is attempting to scam you out of your money. There are two main ways to deal with the situation to have the matter properly investigated and resolved.
Contact the company – Firstly, get in touch with the bookmaker's support staff and request clarification to find out why your account has been limited or closed. Ask them if they require any documentation from you. Keep in mind that most support representatives only have access to limited information. Be patient and willing to comply. The more willingly you comply, the quicker an issue is often resolved.
Contact IBAS – The Independent Betting Adjudication Service (IBAS) is a gambling-specialist Alternative Dispute Resolution (ADR) Service that adjudicates on disputes between licensed gambling operators and their customers. IBAS will not get involved if the bookmaker has stake limited, restricted, or closed your account. However, you can and should contact them if your account has been closed and the bookie is refusing to pay out winnings fairly owed to you, or you have bets or transactions that were previously accepted by the bookie but were later cancelled unfairly. Essentially, IBAS can help you get back money that is owed to you and/or help you if the bookmaker is in breach of their license.
FAQ
Can a bookmaker ban you for winning?
A bookmaker won't ban you for winning (as long as you are not in breach of their rules), but they can place restrictions on your account (e.g. stake limits, best rejected, etc.) if you win too frequently and appear to be generating a profit by beating the odds. Never forget that sportsbooks are a business. Like any business, betting sites exist to make money. In the case of betting, this means making money by setting the odds and balancing the books. Bookmakers rake a wide range of bets at different odds to ensure a profit, no matter the outcome of an event. Likewise, they make certain that the balance of transactions and payouts are always in their favour. The bottom line: a bookmaker won't want to pay out more to a player than what they bring in from that player. Moreover, players who win too often draw suspicion of being in breach of the bookie's T&Cs.
Could you be suspended from Betfair?
Yes. Betfair can suspend your account. The main reason this happens is if Betfair catches a player collecting data without betting, especially when the player is successful at exchange trading and betting. More specifically, account suspension could be triggered for reasons such as suspected money laundering, financial fraud, event fixing, source of funds, or gambling-related restrictions. Usually, account suspension is only temporary. However, this suspension can be in place for some time while Betfair investigates your account activity as they may be required to involve third parties in the investigation, like the Gambling Commission.
Is it legal for a bookmaker to restrict my account?
Yes. A legitimately operated and UKGC-regulated sportsbook operator can legally restrict your account if they have cause to do so, such as breaching their rules and policies. They may also restrict your account for other reasons, such as if they suspect you are engaging in matched-betting, arbing, abusing bonuses, or are simply wining too much too often.
Can a bookmaker cancel a winning bet?
Yes. They can cancel a winning bet if they suspect suspicious activity or you are in breach of their rules (e.g. match-fixing, betting on behalf of someone else, bonus abuse, etc.).
Is it illegal not to pay a bet in the UK?
It is illegal for an operator to withhold money that was won fairly. However, it is perfectly legal for a bookmaker in the UK to withhold winnings if the player has broken the T&Cs or is found to have won the bet though fraud or other criminal activity. Of course, if you feel that a bookmaker is holding your winnings without cause, you can file a complaint with the sportsbook, with IBAS, and with the Gambling Commission if your complaint goes unresolved.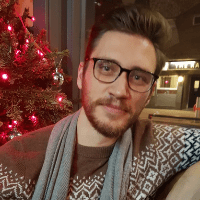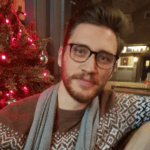 Joe is a passionate sports fan, who also loves the field of sports betting. He has been creating sports betting content full-time since 2016. In that time he has written hundreds of articles, including sportsbook reviews, strategy guides, explanatory articles, betting tips, and more. Joe also enjoys wagering in his spare time, particularly on football, the NFL, and the NBA.