NEW BETTING SITES | BRAND NEW BOOKMAKERS (2022)
Welcome to our review of the latest and greatest new betting sites. Sports bettors, both experienced and newbies, will understand the online gambling sector is amongst the most competitive in world business, on par with the likes of mobile phone contracts.For that reason, we see a number of regular changes to the way major bookmakers set-up their service. Here you'll find an expert review of the new names, with the emphasis placed on promotions, trends, pros and cons of each. This will help our readers to make a balanced, well-informed decision.
Top Brand New Betting Sites – May 2022
How to Choose a New Betting Website
Picking a new betting website is easier said than done, particularly with the wealth of options you're given nowadays. That said, there are a few key factors we'd recommend always keeping in mind during your research, with these being the most important of all.
✔️Security and Trust
Newly licensed betting sites don't have the track record of the older, established names. Thus, you need to find other reasons to trust them. By far the best way to develop this trust is by finding the licenses a website has, which should – at the very least – include one with the UK Gambling Commission. Elsewhere, check that the likes of data encryption, and the separation of customer and company funds, are in place.
✔️Welcome Offer
A quality welcome offer can easily be enough to sway you between one betting site and another. Don't be taken in by the title of the offer, however. Instead, delve into its T's & C's to check whether it's offering genuine value, or is subject to a catch or two.
✔️Market Selection
Quite simply, you need to be sure that – if you want to bet on something – you will be able to. Check not only that your favourite sports are in place, but that there's enough depth to the markets too. Naturally, the more actual bet types those markets have, the better.
✔️Customer Service
Problems will arise, even with the top new UK bookmakers. The important thing is that you can get those problems addressed quickly, and there are two parts to this. Firstly, does the bookie provide a few direct contact options, preferably including live chat? Secondly, what are the contact hours for these options – will you be able to get help when you really need it?
✔️Ongoing Promotions
Ongoing promotions are a great way for bookies to deliver extra value to bettors, and reward them for their loyalty. They're not always the strongest suit for new sportsbooks, so – if you can find one with quality longer-term deals – that's a major bonus. Again, though, be sure to check the T's & C's before committing to an offer.
✔️Live Streaming
Few bookmaker features are as coveted as live streaming. Having the ability to watch the live action really enhances a punter's sports betting experience, and this is especially true for live bettors. Live streaming allows in-play punters to get a true sense of a game's flow, thus enabling them to make far more informed wagers. Most of the very top bookmakers in the UK support live streaming, and you usually only need a positive account balance to use the service. If in-play is a priority for you, we highly recommend choosing a bookmaker that offers this feature.
✔️Odds
It's easy to become distracted by flashy bonuses and promotions. Experienced punters, however, know the value of consistently getting the best odds. Why would you wager £100 to win £80 with one bookmaker, when you could place that same bet to win £90 or even £100 with another brand? Making money by betting on sports is tough enough, without having high 'vigs' or 'overrounds' eating into your bankroll. Overall, getting the best odds really can be the difference between losing money and making a profit.
✔️Mobile Betting Experience
Mobile betting has revolutionised the way people place wagers. Whilst betting apps were all the rage a few years ago, most reputable operators now have mobile platforms that only require you to have a wireless signal and a web browser. These platforms and apps give you full access to your bookmaker and allow you to place bets, withdraw winnings, and even use a live streaming feature to watch the live action when you're on the go. Many top UK bookies go so far as to offer special bonuses to those who use their app or mobile platform.
✔️Payment Methods
Punters in the UK might not be able to use a credit card at UK betting sites, for legal reasons, but they still have an abundance of safe, secure, and fast payment options. Debit cards, prepaid cards, bank transfers, and eWallets like Skrill and PayPal are popular in the UK. Whilst it isn't always possible, we recommend you use a payment option that facilitates both deposits and withdrawals. Doing so ensures that you won't face any unnecessary delays when you wish to withdraw your winnings.
The Award Goes to…
To some extent, every brand we've recommended here could be defined as an 'all-rounder'. That said, different bookies definitely excel in different areas. Below, you can see our favourite young betting sites when it comes to some of the most important criteria of all.
🥇New Bookmaker That Offers the Best Sign Up Offer – LiveScore Bet
🥇Top New Betting Site for Horse Racing – SportNation
🥇Top New Betting Site for Football – STS
🥇New Bookmaker with the Best Mobile Experience – SBK
🥇Best New Fast Withdrawal Bookie – Betiton
🥇Top New Cash Out Betting Site – 2kBet
🥇Top New Betting Site with Live Streaming – QuinnBet
🥇Best New Bookmaker with the Widest Payment Options – MyStake
🥇New Bookie with the Most Competitive Odds – Kwiff
New Bookies Launched in 2021
BetTarget – 2021
BetTarget is a very young bookie indeed, having only launched in August 2021. There's plenty of experience behind it though, with the platform itself having been developed by industry veterans Aspire Global.
It's fair to say that his new betting site doesn't create the best first impression. Between the font, colour scheme, and general layout, it all looks a bit dull. Dig a little deeper though, and you'll find a very good betting site here.
New customers can benefit from a 'Bet £15, Get £10' welcome offer. There's also a 'Combo Boost' deal, which increases your winnings on multiples by up to 77%, and you can both place and cash out in-play wagers.
The range of sports isn't enormous, but you still have around 25 different options. Horse racing isn't included, but the likes of football, motorsports, tennis, golf, and cricket all are. The football section is absolutely massive, with over 2,000 individual markets to choose from, and the eSports area is also impressive. Even if it doesn't look great, the interface is very straightforward to navigate, so you access all these markets easily.
If you have any issues on BetTarget, you can get in touch via either live chat or email, with support being offered between 8am and midnight each day. There's also a massive FAQ section, which will answer most of your queries immediately. Finally, BetTarget is definitely a legitimate brand, holding licenses with both the UK Gambling Commission and Malta Gaming Authority. ⭐Visit BetTarget >>
Mr Rex – 2021
Mr Rex is one of the younger best new betting sites, having only launched in late 2021. While primarily a casino, it also has a full sportsbook section, and both are housed within a cool, smooth interface. Despite its youth, Mr Rex is definitely legitimate, having already secured licenses with both the UKGC and MGA. It's not perfect by any means, still lacking both a mobile app and ongoing promotions, but there's still plenty to like here, including plenty of betting markets and the inclusion of live chat support. ⭐Visit Mr. Rex >>
BetMVP – 2021
BetMVP creates a nice first impression, with its cool, black-and-gold colour scheme. This early momentum is continued thanks to excellent live betting tools and a broad range of betting markets. Its status as one of the top new betting sites is cemented by some enticing offers, including Acca Insurance, and live chat support is provided for users, although no mobile app is currently provided. While there's definitely a relatively short track record, with the brand only launched in mid-2021, a license with the UK Gambling Commission reduces concerns over this. ⭐Visit BetMVP >>
Tebwin – 2021
Tebwin is one of the latest newly licensed bookmakers from ProgressPlay. While the brand itself was only launched in 2021, therefore, it still has plenty of experience behind it. This shows itself in an enormous range of betting markets, plus a great selection of payment methods, and top-quality live betting tools. 24/7 customer support is also provided, and the site is licensed in both the UK and Malta. The only real drawbacks are the absence of a mobile app, and a lack of variety in the ongoing promotions. ⭐Visit Tebwin>>
Highbet – 2021
Highbet doesn't seem like one of the top new UK bookmakers at first glance, with its uninspiring appearance, but don't let this fool you. This young betting site – launched in 2021 – already features an excellent range of markets, including horse racing. Live chat is also provided, and licenses have been secured in both Malta and the UK. There's no mobile app yet, but the main site is mobile responsive, and there's a decent selection of payment methods. Highbet does lack ongoing promotions though, which should definitely be amended. ⭐Visit Highbet>>
New Bookies Launched in 2020
BetDukes – 2020
Another of ProgressPlay's newly licensed UK bookmakers, betDukes went live in late 2020. The bookmaker has licenses in both Malta and the United Kingdom, and BetDukes covers a good selection of sports and events from all over the world. The odds aren't exactly the best around, but they are far from being bad. You can find well over 100 pre-match betting options for major events, as well as plenty of live wagering opportunities.
BetDukes does not offer an app, but mobile users can simply use their browser to access everything on the site. This includes the ongoing promotions, and the customer service, which is available 24/7. ⭐Visit BetDukes >>
BazingaBet – 2020
BazingaBet is yet another new bookie operated by ProgressPlay. Licensed in Malta and the UK, BazingaBet offers fair pre-match and live odds on dozens of sports and hundreds of individual leagues. Like a lot of other ProgressPlay sites, there isn't a lot in the way of special features and the welcome bonus is rather small. Still, the site is absolutely legit.
BazingaBet does not have a native app, but punters have full access to the site and all of its features by using their mobile browser. Customer support is available daily via live chat between 8 AM and midnight. ⭐Visit BazingaBet>>
WinstonBet– 2020
WinstonBet is another new sports betting site in the UK. Operated by ProgressPlay and licensed in Malta and the United Kingdom, WinstonBet serves up competitive live and pre-match odds on a good selection of sports and events. Like many other ProgressPlay sites, the welcome bonus is a little small, and there aren't a lot of regular promotions for existing customers.
Whilst WinstonBet doesn't currently have an app, punters can simply use a mobile browser to sign up, deposit, place bets, and use features like cash out. Customer service reps are there to help you via live chat from 8 AM until midnight GMT every day. ⭐Visit WinstonBet >>
Infernobet – 2020
InfernoBet are part of the growing stable of sportsbooks operated by ProgressPlay. Having only been created in 2020, they're definitely one of the newer additions, but still bear the hallmarks of a ProgressPlay platform: professionalism and stability.
During our research for this InfernoBet sports review, it didn't take long to realise this is a thoroughly trustworthy platform. For starters, InfernoBet have already secured licenses with the Malta Gaming Authority and UK Gambling Commission, both of which ensure they're held to the highest standards for security and fairness. You're given further peace of mind by the security measures, which include 128-bit SSL encryption. And, if you have any questions about the platform, you can get them answered quickly by live chat, which is available from 8am until midnight.
This modernity drops away a little when it comes to the features. While the live betting tools work brilliantly, there are definitely some notable absences. There's no Bet Builder for example, nor is there a mobile app. Even the mobile version of the main site is functional, rather than impressive.
Finally, while there's a decent range of promotions in place, they certainly won't appeal to everybody. The value proposition for all of them is fair. With the welcome offer, for example, you only need to deposit £10 to get a £10 free bet, thus immediately doubling your spending power. Unfortunately though, free bet winnings must be bet through a hefty 10 times, which is also the case with all the other promotions. ⭐Visit InfernoBet >>
Sponsiobet – 2020
SponsioBet are the definition of a new betting site, only launching in 2020. Don't worry, though; they have also been developed by industry veterans ProgressPlay, who continue to operate the platform now.
The SponsioBet sports betting platform will immediately prove easy to use, whatever your experience level. While it does operate across a whole series of individual sections, these are completely intuitive, meaning you'll be able to start using it without issue immediately. The platform does lack higher-end features, such as streaming, but those which are in place work well. The live betting features are particularly impressive; the process of browsing live markets and sticking down an in-play bet is phenomenally quick and easy, and a visualisation tool gives you a good feel for the matchup.
You're also given ample peace of mind about the security and legitimacy of this platform. Both are ensured by the licenses, which come from the prestigious UKGC and MGA. Then there are the specific measures to protect your account, which include 128-bit SSL encryption. In the unlikely event that you have an issue, you can either use the FAQ, or reach out to the customer service team via live chat or the ticketing system.
SponsioBet don't boast the most appealing sign up offer. At first glance it seems good, handing you a £10 free bet in exchange for a £10 deposit. Like some of the other welcome offers we've looked at, though, it's spoiled somewhat by strict rollover requirements. ⭐Visit SponsioBet >>
Betiton – 2020
Betiton might not have the sleekest interface, but don't let that fool you. Under the surface, this is already a seriously competent sportsbook, despite having only launched in early 2020.
Any Betiton sports review should get off to a good start, courtesy of their excellent welcome offer. You only need to bet £15 in order to get a £10 free bet, which is already good value. Even better, though, is the lack of rollover requirements for winnings from that free bet. The token must simply be wagered at odds of 4/5 or higher, which – again – is perfectly fair.
Backing this up is a decent selection of ongoing promotions. Though the specific offers change, you'll usually be able to get a tidy Acca Boost to increase your winnings on multiples. Aside from these promotions, and live betting tools and virtual sports, there aren't too many other exciting features on Betiton. There are no mobile apps whatsoever available, for example, although the mobile version of the main site is actually very good. Like the desktop version, it's not flashy, but it gets the job done. In fact, the simplified interface is perfect for sticking down quick bets when you're on-the-go.
If you encounter any problems with Betiton, the support team is never far away. They're available via live chat, phone, and email, from 06:00 – 23:00 every day of the week. Finally, Betiton are also fully licensed and regulated with both the UK Gambling Commission and the Malta Gaming Authority. ⭐Visit Betiton >>
2kBet – 2020
Launched in late 2020, 2kBet is a brand new bookmaker that is licensed by the Malta Gaming Authority and the United Kingdom Gambling Commission. 2kBet offers decent odds on a variety of mainstream and niche sports, including horse racing. Punters can generally high quality pre-match and live betting, although there is no standalone app for iOS or Android. On-the-go users, therefore, are entirely reliant on the mobile version of 2kBet's main website.
2kBet's welcome bonus looks good on the surface, dishing out £30 in free bets in return for a £10 qualifying wager. Unfortunately though, there is also a 10x rollover requirement, and the customer service personnel are only on hand between 08:00 – 00:00 GMT. ⭐Visit 2kBet >>
Maplebet – 2020
Maplebet is a brand new betting site that launched in 2020. This bookmaker is licensed by the MGA and the UKGC. You'll find competitive odds on a good range of sports, as well as a modest 'Bet £10, Get £10' welcome bonus. On top of that, Maplebet has some helpful features and – impressively – gives punters the option to fully or partially cash out their wagers.
Maplebet does not yet offer an app. However, you only need a mobile browser to use the well-optimised mobile platform. As with 2kBet though, customer service is only available between 8 AM and midnight GMT. ⭐Visit Maplebet >>
MyStake – 2020
MyStake only went live in 2020, and was created by the relatively little-known OnyxioN B.V. While these factors may dissuade some punters, the brand is licensed in Curacao, meaning it has been vetted for both security and fairness. There's also plenty to get excited about here, with lucrative special offers and a heavy focus on eSports betting cementing this as one of the best new bookies around. There's also 24/7 support, plus an unusually broad range of payment options, including cryptocurrencies, although a downloadable mobile app remains absent.
BetNeptune – 2020
Like Tebwin, BetNeptune is one of the many newly licensed UK betting sites created by expert developers ProgressPlay. This provides a definite guarantee of quality, particularly when it comes to the betting markets, in-play and cash out tools, and diversity of payment options. The odds are also solid, and – while they lack variety – there are still plenty of ongoing promotions to choose between. We also love the inclusion of 24/7 support, although – like most ProgressPlay brands – there is still no mobile app available, despite BetNeptune being around since 2020.
New Bookies Launched in 2019
SBK – 2019
If you are a user of social media, particularly Facebook and Twitter, you would have noticed the advertising campaigns of SBK. They target a young audience daily on social media and that approach has led to a rapid growth in popularity. They are another firm who are mobile only, focusing everything on allowing customers to gamble on the go.
The mobile app is a joy to behold and it allows you to enjoy the thrill of a bet when you want, where you want and on what you want. Get your cash down on football betting, horse racing, greyhounds, boxing, tennis and more, all at the click of a button. You are in complete charge of how you spend your stake money and that has been a long time coming. The SBK advertising campaign offers customers the chance to be one of the first to experience the boldest prices and newest features in betting. ⭐Visit SBK >>
Bet £10 Get £30 In Free Bets
New UK, IE & Malta users only. Min. £10/€10 first deposit only using Debit Card or Trustly. Free bets expire in 90 days. T&Cs apply.
New UK, IE & Malta users only. Min. £10/€10 first deposit only using Debit Card or Trustly. Free bets expire in 90 days. T&Cs apply.
Show Less
STSbet – 2019
STSbet launched in 2019 and is quickly becoming one of the best new sports betting sites in the UK. The site is licensed in the United Kingdom and it offers good odds on dozens of sports. Surprisingly, STSbet does not cover horse racing or greyhounds, but eSports fans will be delighted with STSbet's extensive video game offerings.
New customers can claim a sweet welcome bonus and then take advantage of reload bonuses and other regular offers. You can also use the live chat function to contact customer service 24/7, if you encounter any issues. STSbet does not currently offer an app, but mobile users can get full access to the main website using their mobile browser. ⭐Visit STSbet >>
Gatobet – 2019
GatoBet were launched in 2019. In theory, while this obviously makes them a pretty new bookie, it should still have given them enough time to iron out any kinks in their offering.
That's not quite the case, as we found in our GatoBet betting review. There's still no GatoBet mobile app available, for example, either for iOS or Android users. If there was a good mobile website instead, this wouldn't be a big deal. Unfortunately… there isn't! The platform's mobile version is functional, allowing you to bet and manage your account, but it hasn't been particularly well-optimised for smaller screens.
Elsewhere, while special features are pretty light on the ground, those which are in place work well. The live betting tools are particularly excellent. Placing in-play bets is perfectly smooth, odds update frequently, and – although there's no actual streaming – live statistics and a visualisation tool still give you a feel for the action.
GatoBet have both a welcome offer and several ongoing promotions in place. They're all pretty similar, though, offering you a free bet in exchange for depositing or wagering a certain amount. At first glance, the value for all of them is solid, but each comes with strict rollover requirements.
GatoBet isn't a perfect sportsbook, but it has plenty going for it. In addition to the aforementioned strengths, licenses with both the UKGC and MGA add to the appeal. So does the customer support, which has excellent operating hours, and incorporates both live chat and a ticketing system. ⭐Visit GatoBet >>
New Bookies Launched in 2018
MansionBet – 2018
While the Mansion brand has been around for a long time, MansionBet itself only launched in 2018, making it a relatively new betting site. MansionBet is based in Gibraltar and is licensed by the UKGC. You can place pre-game or in-play wagers on over 30 sports using the MansionBet app for iOS and Android, or by using your mobile device's browser. The welcome bonus is a sotact support over the telephone or by using live chat, agents are only available between 08:00 alid 'Bet £10, Get £20 deal', and the range of ongoing promotions is also respectable. Whilst you can connd 23:00. ⭐Visit MansionBet >>
Swishbet– 2018
SwishBet is a relatively new arrival on the sports betting scene, having been founded in 2018. While the brand's official name is 'SwishBetCasino', there is absolutely a fully-functional SwishBet sport section in place too.
We'll admit, it's not the prettiest platform visually. Look beyond that, though, and you'll find one of the most intuitive interfaces of any young sportsbook. Navigating this platform really is an absolute cinch from the beginning, making it perfect for the inexperienced bettors amongst you.
That's not to say, of course, that there's nothing here for the veteran punter. Far from it! Aside from an enormous range of markets, there are flawless in-play and cash out features in place. The customer service offering is also highly professional, with live chat available from 08:00 – 00:00 each day. Bettors news and old can be confident in their account security too, thanks to the latest encryption and protection technologies, and licenses with respected gambling bodies in the UK and Malta.
SwishBet isn't perfect. Both the welcoming and ongoing promotions won't appeal to everyone, for example. They do offer nice value via free bets, but come with some tricky rollover requirements attached. The lack of any apps is a problem too, particularly with the mobile website being lackluster.
With all that said, SwishBet is a highly-competent and usable platform, which facilitates easy betting for bettors of all experience levels. ⭐Visit SwishBet>>
New Bookies Launched in 2017
Mr Play – 2017
This is a brand who seem determined to do things differently and ruffle a few feathers in the process. They want to shake things up and show customers there's a new way to bet and it's twice as exciting as before. The growth in popularity of online betting has made for a cut-throat business but it's bookies like Mr Play who are thriving because they are bold and innovative.
Mr Play pride themselves on their modern pulse betting promotion and this offer alone shows us exactly what they are all about. The website needs a bit of work as it's often a step behind compared to the free-flowing apps of the competition, but Pulse betting is worth waiting for. Mr Play has a Malta head office and a background specialising in casino betting, so approaches the sportsbook from a fresh angle that allows them the chance to do things differently. ⭐Visit Mr Play >>
QuinnBet – 2017
QuinnBet is a top new UK bookmaker that is licensed by the UKGC. Football fans are particularly well-served here, as the site covers leagues from all over the world. The odds are highly competitive and QuinnBet offers a variety of football promotions including a Bore Draw money back deal, Football Acca Bonus, and a daily free bets offer. You can download the iOS and Android app or simply use your mobile browser, and – if you have any questions – you can use the live chat feature or email to contact a customer service rep. ⭐Visit Quinnbet >>
SportNation – 2017
Whilst SportNation is considered a new sports betting site in the UK, it was technically revamped back in 2017, making it a little older than other entries on this list of new betting sites.
SportNation offer good odds on almost any sport you can think of, from football and cricket through to cycling. The site even allows you to live stream horse races in the UK and Ireland, although this feature does not extend to other sports. You can use your mobile browser or download the SportNation app, which actually includes mobile-exclusive bonuses. Finally, customer service reps can be reached using live chat between noon and midnight GMT. ⭐Visit SportNation >>
Top New Horse Racing Bookmakers
Horse racing is certainly the oldest betting market in Britain which is still wagered on regularly today. It also remains incredibly popular, being situated only behind football in terms of the sheer number of online bettors each day.
Actually licensing horse racing betting isn't always easy, meaning it's not a given that newer sportsbooks will offer the market. That said, plenty manage to overcome this obstacle, providing betting opportunities for courses in the UK, Ireland, USA, and other countries too. This includes some of the brands we've recommended here, with the likes of Highbet and Tebwin being just two examples.
Horse racing might be an older betting market, but make no mistake – when it comes to sheer popularity, particularly for online betting, football absolutely remains the dominant sport. As such, it's no surprise to see that just about every sportsbook around – both newer and older – will provide markets for the beautiful game.
Of course, there's plenty of variety when it comes to the actual quality of those markets. The best younger bookies will manage to provide betting opportunities for matchups all around the world, both pre-match and in-play. They'll also give you a wide choice of bet types, allowing you to wager exactly how you want to on each individual game. BetNeptune and MyStake are just a couple of new football betting sites which excel in this area.
New UK Sportsbooks That Offer Casino Games
Not so long ago, sportsbooks and casinos were seen as two completely separate types of betting sites. We're happy to say that those days are behind us. Nowadays, many online gambling platforms will actually provide both betting markets and casino games, all housed within the same site. Each side of the business can be accessed via one account, with switching between the two usually being as easy as a single mouse-click.
It's not a given, however, that every sportsbook you sign up to will also provide you with casino games. That's particularly true for younger sites, which obviously won't have had as much time to put all their features in place. As part of our testing, we've specifically looked for, found, and analysed a wide range of new UK sportsbooks which do indeed offer casino games
What to Check Before Opening a New Sportsbook Account
There are certain things that you should always look for before opening an account with a newly licensed UK bookmaker. Obviously, the most important thing to check for is a license from the UKGC, but here are five other important things to add to your checklist.
Terms and Conditions – Reading and understanding a new UK bookmaker's terms and conditions isn't exciting, but you must do it to make sure you know how things work. You will find all sorts of valuable information on such things as payments, fees, withdrawal times, and betting rules. Overall, understanding the T&Cs will ensure you don't encounter any nasty surprises
User Feedback – A simple Google search can be a big help in your search for the best new betting sites. Results typically include user reviews that can give you a lot of insight. Whilst you can't trust everything customers say, user reviews can give you a good idea of a bookie's general strengths and weaknesses
Critic Reviews – A Google search will undoubtedly yield multiple critic reviews too. These examine bookmakers in detail to give you a thorough and unbiased expert opinion. Critic reviews cover everything from odds and betting markets to bonuses and special features. The choice is ultimately yours to make, but expert reviews assist you in making the best decision
Deposit and Withdrawal Rules – Some bookmakers charge you for withdrawals, a few even charge for depositing, and you definitely want to check if you are subject to these pesky fees before signing up. You should also know that many operators require you to wager through your initial deposit amount at least once before you can withdraw funds.
Security –

You want to make sure that any information you share with the bookmaker remains confidential. Always look for security certificates and make sure your bookie uses the latest SSL encryption technology. Of course, you also want to be sure that your actual funds are safe and secure. Sites with UKGC licenses, for example, are required to keep player funds in a separate account so that they are always available for withdrawal
How to Sign Up to a New Betting Site
Registering at a brand new bookmaker is a quick and straightforward process. There may be a couple of minor differences between brands, but the general flow is the same. Simply follow these easy steps to get started.
Go to the

new betting site

using your desktop or mobile device

Click on the 'Join Now' or similar icon, that is usually located in the top-right corner of the screen

Fill out the registration form. The

new bookmaker

will ask you to provide some basic details like your full name, date of birth, home address, and mobile number

Submit the registration form

You may either need to enter a code that you'll receive via SMS, or click on an activation link that the bookie will send you in an email

Make a deposit and start placing bets

New sports betting sites in the UK

require customers to verify their age and identity. You can usually use either email or a document uploader tool to do so
Why Choose a New Betting Site
There are many pros and cons to choosing a new betting site over an established name. Gone are the days when major bookmakers needed only to open a betting office near a pub or sports venue to be successful. Online gambling changed all that and it also opened the door for hundreds of start up betting businesses without any premises of note to join the fight for your stake. It has led to a fiercely competitive industry with online bookies literally going to war to catch your eye. It really is a buyer's market at the minute and that's great news for punters.
When making the move from betting in store to betting online you will likely notice many unfamiliar names and that can be confusing. Who should you trust? Where can you get the best odds? Which firms are capable of living up to their bold promises? Knowing the answers to these questions could be the difference between making a regular profit from your love of sports betting and losing out.
It is important to say at this stage of our review that it would be criminal to bet with a bookmaker simply because you always have done in the past, especially in shops. If you always visited your local William Hill that doesn't mean you are tied to them when choosing an online bookie. If this sounds like you, we'd say break that bad habit as soon as possible. It's like gambling with one hand tied behind your back and, of course, that will never do.
Do your research. Look through the many firms to check which are offering best odds, the most generous promotions and run with a modern mobile app and website. To stand any chance of making a reliable profit in sports betting you need to ensure your cash is working as hard as possible on your behalf. Get the best deal around and grab it with both hands. You can even sign up to a few different betting sites and take advantage of the welcome bonuses and free bets before deciding on which you like best. There's certainly no rule against that.
Advantages of Choosing a New Betting Site
It's certainly easier to go with a famous, established sportsbook. That doesn't necessarily mean it's better, though! In fact, there are plenty of good reasons to go with a new betting site instead, with these being the biggest advantages.
⭐Excellent Welcome Offers – After launching, a new sportsbook's number one goal is clear – get as many new customers as possible, as quickly as possible! Welcome offers are a tried-and-tested way to do just this, which is why some of the best around can actually be found on new betting sites.
⭐Valuable Ongoing Promotions – To ensure long-term success, of course, a new bookie can't merely bring in new customers. They must persuade them to keep coming back over the long-term. By far one of the best ways to do so is with ongoing promotions which aren't just eye-catching, but provide genuine value too.
⭐Intriguing Innovations – Older established bookies can naturally be reluctant to make major changes. New bookies, by contrast, have far less to lose, and thus are much more willing to innovate! This can manifest itself in a few ways, like cool new features, unusual promotions, or uncommon bet types.
⭐Superior Customer Service – The gap between older and newer bookies has closed significantly when it comes to customer support. In fact – with fewer customers to deal with – the direct support at new sportsbooks can be at least as good, if not better than that at a much larger, busier bookie.
⭐Attractive Odds – This is another obvious target area where new sports betting sites in the UK can gain an advantage over older ones. When it comes to popular markets in particular, you'll often find their odds are even better than those at the biggest bookies. Certain markets are frequently made even more enticing courtesy of Bet Boosts, Enhanced Odds, and so on.
Disadvantages Of Choosing A Brand New Bookie
❌New betting business sometimes have much less of a budget to work with compared to the established names and that often hits their advertising budget hardest.
❌Less experience in the field means new faces may have less markets on your favorite sports when compared to the famous bookies.
❌Many newly licensed UK bookmakers don't offer a live streaming service as they don't yet have the budget or online capabilities to add it to their website and mobile app. If you enjoy watching sports on TV that's no big deal but many punters enjoy watching and betting in-play through their app and mobile device. It's the modern way to gamble.
Can I Trust a Newly Licensed Bookmaker?
One of the main concerns with opening an account and betting with a new online bookmaker or a firm you may not have heard of before is the issue of trust. Can you trust this faceless, start-up bookie with your stake money, personal details and your bank account? It's an important point and one that every online backer should give serious consideration to. It's so important, in fact, it often puts players off changing accounts, even although they know they could get a better deal elsewhere. That has to stop, so you'll be glad to know we've done the hard work and research to ensure every firm mentioned in this review and 100% trustworthy and reliable.
There are also a few things you can do yourself to set your mind at ease and put online betting firms to the test. The first one is check they are licensed and regulated by the UK Gambling Commission. These guys are no pushovers, they only grant a license to those who are active and serious about both security and transparency. There should be a UK Gambling Commission badge proudly displayed on the homepage – usually near the bottom – of every website that falls into this category and if you have to go digging around and looking for it, it's probably not there. If there is no UK Gambling Commission license, don't even bother.
Another way to check the security of an online gambling site is to find out if they have invested in the latest and most up to date measure to protect your details. A state of the art encryption service is what you're after here. This is a programme operated by a third party that mixes up and codes all your bank details and important numbers. That means your info is never seen by another human, including the staff employed by a bookmaker. All the top betting brand have this, the UK Gambling Commission actively encourage it and it's something you should demand. It's easy to check as there should be a page of the site dedicated to security and all details will be found there.
Ask yourself how easy it was to set up an account and register as a new customer. We're not talking jumping through hoops here but if there's no regard giving to proving your age or even your ID then you can bet the company aren't working as hard as they should be to protect both themselves and their customers from online attacks.
How Does the UK Gambling Commission Evaluate New Betting Sites?
The UK Gambling Commission is perhaps the most widely-respected gambling regulator on the planet. The operator of a prospective who seeks a gambling license from the UKGC must put in a lot of time, effort, and money before they earn approval. They need to prove beyond a doubt that they have the capital and a solid business plan. Furthermore, the UKGC has to be certain that the prospective bookmaker will operate to the highest standards for security and fairness.

Once a newly licensed UK bookmaker secures a license, the UKGC maintains a close watch to make sure the bookie stays compliant. Simply put, you can trust UKGC-licensed sites because the operators are heavily invested in their ventures, and they can't afford to risk losing such a massive investment over shady practices and unethical behavior.
The main objectives of the UKGC are to keep illegal and unethical activities out of gambling and to protect vulnerable people. They have no qualms about dishing out hefty fines and even revoking the licenses of new UK bookmakers that fail to meet these objectives
Player Protection


Operators with UKGC licenses must implement certain strategies to make sure UK bettors are well-protected. For instance, bookmakers must keep player funds separate from operational funds to ensure punters can withdraw their funds in their entirety at any time. Bookies are also subject to regular audits to ensure compliance
Signs of Suspicious New Betting Sites
In general, we're massive advocates of using brand new betting bookmakers. That said, there is still some additional risk attached compared to the proven track record you'll get from the older, more established sportsbooks out there.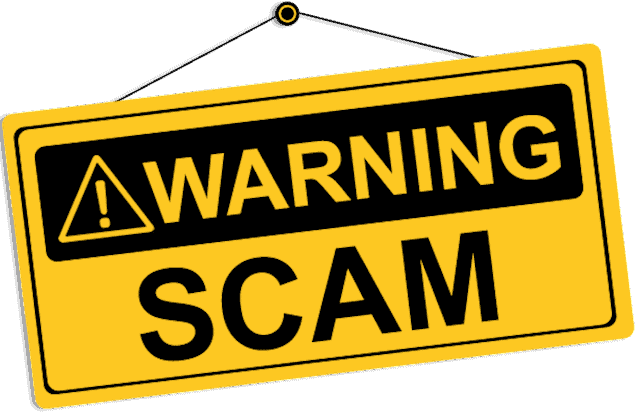 All the top new betting sites we recommend have already been thoroughly scrutinised. If you want to carry out checks on a site for yourself, though, these are a few warning signs to be aware of.
Licensing Controversies – A new sportsbook should hold at least one license with a respected regulatory body, like the UK Gambling Commission. You can check the actual websites of those bodies to confirm the authenticity of the license, and find out details about the company. Any trouble the bookie has had with that regulator – such as licensing breaches – will be listed here too.
Operating Company Issues – Rather than the branding of the sportsbook, it's much more useful to focus on the operating company behind it. This should be listed along the bottom of the website, or in the 'About Us' section. Once you've got the name of the operating company, you can conduct a thorough Google search about them, and check whether they've encountered trouble in the past.
Poor Customer Reputation – There are plenty of sites out there which collect user reviews of new betting sites. Here you can start to see any patterns of bad behaviour, such as withdrawals being refused for no reason, bets not being paid out, or customer funds simply disappearing.
New Bookies No Longer in the UK
With new sportsbooks, it's never a guarantee that – after launching – they'll still be around in a few years time. Here's a quick list of the new betting sites which have actually closed in recent times, along with the reasons why.
Bethard – While the Bethard Group continues to operate elsewhere, they closed their UK operations in July 2020, preferring instead to focus on more "profitable markets".
ComeOn – ComeOn had a good run in the UK, operating from 2014-2019. In September of that year, though, they closed their British sportsbook, describing the UK as a "highly competitive market" where the "financial risks are big".
Royal Panda – As part of the highly successful LeoVegas Group, Royal Panda's withdrawal from the UK market in January 2020 came as a surprise. LeoVegas does continue to operate in Britain, though.
Conclusion
There are many new betting sites that are well worth our time and can even enhance your betting experience. Don't dismiss them simply because they are new as, on many occasions, that can work in their favour. It means they are fresh, have learned from the mistakes of others and are desperate to make a lasting impression from the first visit. They are also modern and that counts for a lot with punters this year. Not only do you want the best odds and most eye-catching promotions, you also need to have a stylish website and user-friendly mobile app. Above all else, make sure your bookie of choice is safe, secure and puts the emphasis on protecting your details.
For that reason, we see a number of regular changes to the way major bookmakers set-up their service. Here you'll find an expert review of the new names, with the emphasis placed on promotions, trends, pros and cons of each. This will help our readers to make a balanced, well-informed decision.
FAQ – Top New Betting Site Questions Answered
❔Do all new betting sites have apps?
Unfortunately not. While betting apps are quickly developed by many online bookies, not all will have the resources to do so. For times when a mobile app is not available, punters can generally still place bets using their internet browser, with all of the same markets and features likely to be available here too.
❔Can I trust a new betting site?
Yes, as long as they hold licenses with regulatory bodies like the UK Gambling Commission, and have the right security measures in place.
❔How do I know if a recently created bookie is safe to bet at?
Before potentially signing up with a recently created bookie, it is important to ensure that they are safe. The first thing to look out for is a gambling license from the Gambling Commission. Meanwhile, bookies should have been independently audited before they go live, with punters also being able to look at reviews and feedback before registering. Be sure to consider the payment methods accepted too.
❔ What is the best new betting site for mobile betting?
The gap between mobile betting on older bookies and new UK betting sites has closed dramatically in the past couple of years. All new sportsbooks will have a mobile website, and many either launch with an app, or provide one after a few months. For mobile-only bettors, the apps from BetBull and SBK are arguably the best of the bunch.
❔Which new bookmakers have the best odds?
Even with brand new bookmakers, very few of them will have genuinely 'bad' odds. If they did… nobody would ever sign up with them! Some are naturally better than others, though, and the brands belonging to ProgressPlay – like GatoBet and 2kBet – have particularly good prices.
❔Do brand new bookmakers offer better odds?
It's difficult to conclusively say that even the top new UK bookmakers offer 'better' odds. There's simply too much variation from bookie to bookie. As noted, however, it's pretty rare to find a new sportsbook offering bad odds.
❔Which new betting sites offer free bets?
Free bets are one of the most valuable tools in any bettor's armoury. Promotions which offer them, therefore, are basically a sure-fire way to attract new customers. PariMatch offer newcomers a mighty £30 in free bets for a £5 qualifying wager, while other brands – like BazingaBet – prefer to dish them out as part of ongoing promotions.
❔What is the easiest way to achieve an offer from new betting sites?
In order to claim an offer from a newly licensed bookmaker, punters are normally required to make a qualifying deposit or bet. No deposit offers are very rare today, however welcome bonuses, free bets and price boosts are fairly easy to obtain by punters, with signing up and depositing generally being all it takes.
❔How do I know if a betting site accepts UK players?
In order for betting sites to accept players residing in the UK, a license from the Gambling Commission must be held. Betting sites will generally clearly display who they are licensed by, with those who fail to do so potentially being untrustworthy or a scam.
❔What are the advantages of a new bookie?
New betting sites are often appealing because they offer something different to pre-existing bookies. Whether it be a generous welcome bonus, competitive odds or a unique feature, new bookies must do something to stand out from the crowd. New bookies are also often at the forefront when it comes to technology, offering features such as live streaming, cash out and live chat support.
❔Can newly licensed bookmakers compete with bigger bookmakers?
Yes. When it comes to the most important fundamentals – odds, markets, customer support, payment methods, and so on – the best new bookies are already level with the biggest older sportsbooks. The only area where they still lag behind is special features, with the likes of live streaming still being a rarity.
Top Recommended New Bookmakers