Paddy Power Acca Offer
Sports betting is becoming an ever-more prominent part of sports culture. This rise in popularity is certainly helped out by the fact that online betting has seen a massive boost in the past half-a-decade. One of the most popular forms of online betting (and sports betting in general) is the accumulator bet (or acca), and in this article, we are going to be assessing one of the top sportsbook's acca offer.
What is Paddy Power's Acca Offer and How Does It Work?
For those who are not aware, we should first go over what an acca offer precisely is. You see, as the name says, an accumulator bet is a very popular type of sports wager, which in essence combines several different bets (hence the name accumulator) and can result in a bigger payout.
This works by multiplying the odds of all of the accumulated bets, and the player can then place a single bet on all of the outcomes that the accumulator bet entails. There is, of course, a drawback to this type of betting. The more wagers accumulated, the higher the odds, and the higher the odds, the lower the chances of a winning wager.
In order to give you a fighting chance, however, Paddy Power's acca offer will award a number of free bets for any 4+ fold accumulator. This offer works on ¼ odds per leg and excludes enhanced match odds and horse racing bets. But the question now is, how can you get your hands on the Paddy Power acca?
Not Signed Up for Paddy Power Yet?
First thing is first though. Before you start playing using the Paddy Power acca offer, you must sign up with the sportsbooks. In order to do this, you simply need to go to , click on the "Sign Up" button, and fill out the necessary information. Once that is done, you will be treated to one of the top online bookmakers in the business right now. The best part is that, apart from the acca offer, Paddy Power also features several other fantastic bonuses and betting offers that anyone would enjoy.
How to Claim the Paddy Power Acca Offer?
Now that you know how accumulator bets work, and that you've signed up for Paddy Power, all that is left is to explain how you can get your hands on the acca offer. The first thing that you need to know is that there are certain rulings that the website has come up with when awarding the free bet acca offer. In this section, we are going to go step by step, and explain how you can claim the Paddy Power insurance offer when it comes to accumulator wagers.
You must sign up with Paddy Power using their website.

Go to the promotion section.
Locate the acca offer.
Click "bet now" on the offer.
Place an accumulator wager with 4 or more legs at a minimum of ¼ odds.

See the results.
If you've won your wagers, the free bet bonuses will be accredited to your account.
Summary of the Offer
Before we move on to, what is possibly the most important section of this article, let us summarize the offer thus far. The Paddy Power acca offer is, as one could gather, an accumulator bet offer. It requires an accumulator leg to be placed, comprised of four legs and with a maximum amount of £10 per leg. The Paddy Power acca offer is valid from January 2023, all the way until June 2023, so if you are dubious about it, you have almost a year to decide whether you want to participate or not. But now, let us get to a section that is very important, if a bit boring, and discuss Paddy Power's acca offer's terms and conditions.
Terms and Conditions
The stuff that must be remembered when discussing any offers on sportsbooks is the terms and conditions that bind them. In this case, we are going to discuss some of the more important ones. However, always remember, that you can find all of the terms and conditions of any Paddy Power offer, if you look up the Paddy Power acca insurance terms or rules. Now, let's get to it.
The offer is available to any player who is registered with Paddy Power. Whether they be a new user or an existing one. Just remember, that the offer runs out on June 2023, so if you want to take part, do so before then.
Naturally, in order to promote safe and responsible gambling, a person must be 18+ in order to participate on Paddy Power. This includes the Paddy Power accumulator offer, but also applies to the uses of Paddy Power's services in general.
The offer is unavailable for Matched Bets or bets on horse racing. This is all stated in the terms and conditions, which you should check out before betting.
Final Say Goes to Paddy Power
Lastly, remember that the provider of the offer, as always, reserves any right to exclude certain customers from this offer, and also to change the availability of the offer at any time.
Our Opinion
While Paddy Power's acca insurance offer is certainly not bad, some punters, especially newbies, might find it is a bit on the steep side. After all, four legs all at ¼ odds is a bit daunting, especially for a £10 free bet payout. However, this does not mean that the offer is bad. It has some great benefits, and the restrictions given are part for the course when it comes to these types of offers. It certainly doesn't do anything new, however. As far as acca offers are concerned, the Paddy Power one is worth checking out at least once. It simply does not compare to some of the better ones available at online bookmakers today.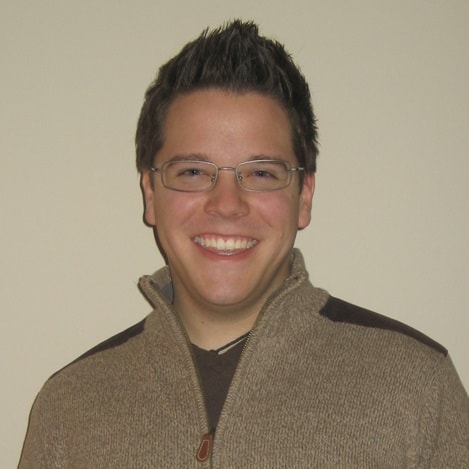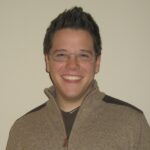 For over ten years, Joe Booth has been involved with the online sports betting industry. While he spent most of the decade as a bettor, the experience he garnered has made him somewhat of a pro. It is precisely for this reason that Joe decided to give back to the industry he loves. He now provides his extensive knowledge to a variety of online bookmakers and sports betting websites, all of which are quite prominent within the industry.