Plus Best Odds On All Premier League Matches (fixed odds Match Odds, pre-match v top 5 bookies on Oddschecker). Full T&Cs apply.
Plus Best Odds On All Premier League Matches (fixed odds Match Odds, pre-match v top 5 bookies on Oddschecker). Full T&Cs apply.
SPREADEX SPORTS BETTING REVIEW
Even on the crowded sports betting scene, Spreadex still manages to offer something completely different. For starters, it's not purely a sports betting website, with half of the platform devoted to trading the likes of forex and cryptos. Make no mistake though – there is plenty here for sports bettors.
Spreadex's claim to fame is their spread betting markets. This is a completely different way to gamble, providing a whole new range of betting opportunities for experienced punters. If you'd prefer to take the traditional route though, you're welcome to place fixed odds wagers as normal.
In this article, you'll learn everything you need to know about Spreadex's spread and fixed odds markets. We'll also evaluate their promotions, mobile features, customer service, and a whole lot more. Let's get started.
Spreadex Sign Up Offer
Spreadex differs from your average sportsbook in a few big ways, but they do still have a welcome offer in place. And it's not just any offer – this is easily one of the biggest on the market right now, which can deliver some truly enormous returns.
The sign up offer is called '£300 Cashback'. As the name suggests, it can deliver up to an impressive £300 in rewards within your first 28 days with Spreadex. Logistically, it works similarly to a classic 'Match' welcome offer, in which your stakes within the qualifying period are matched by the sportsbook. While these offers typically match your money as free bets, however, here you get it as straight-up cash. If you hit the £300 maximum, you even have the chance to receive a brand-new iPad instead.
Spreadex - Bet £10, Get 2 X £10 Bets
Valid only when applying through a link from one of our partner sites. Qualifying fixed odds bet must be at odds of 1/2 or greater and cannot be...
Show More
Valid only when applying through a link from one of our partner sites. Qualifying fixed odds bet must be at odds of 1/2 or greater and cannot be placed in-play or cashed out early. First free bet will be credited upon settlement of the qualifying bet. Second free bet will be credited the next day. Offer must be claimed within 28 days of opening. Free bet stake not included in any winnings. Full T&Cs apply. 18+ begambleaware.org
Show Less
Let's take a closer look at exactly how to use the Spreadex £300 Cashback welcome offer:
Sign up at Spreadex (see the 'Spreadex Sign Up Process' section for full details)
Place qualifying bets, of up to £300, within 28 days of registration
Ensure qualifying bets are on eligible sports markets (full list here)
After 28 days, receive your stakes – up to £300 – back as cash
If you hit the £300 limit, and would prefer an iPad, contact customer support to request it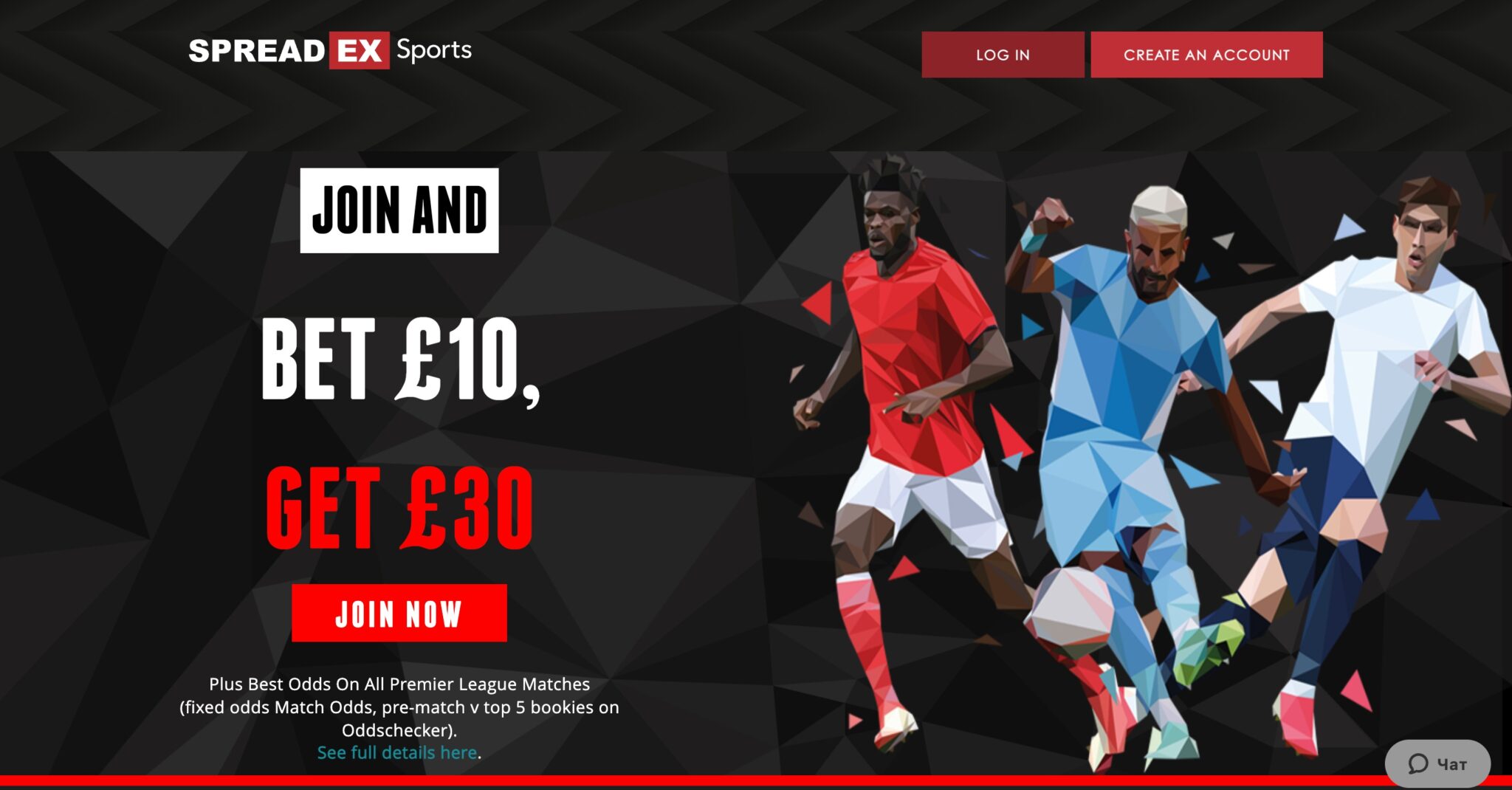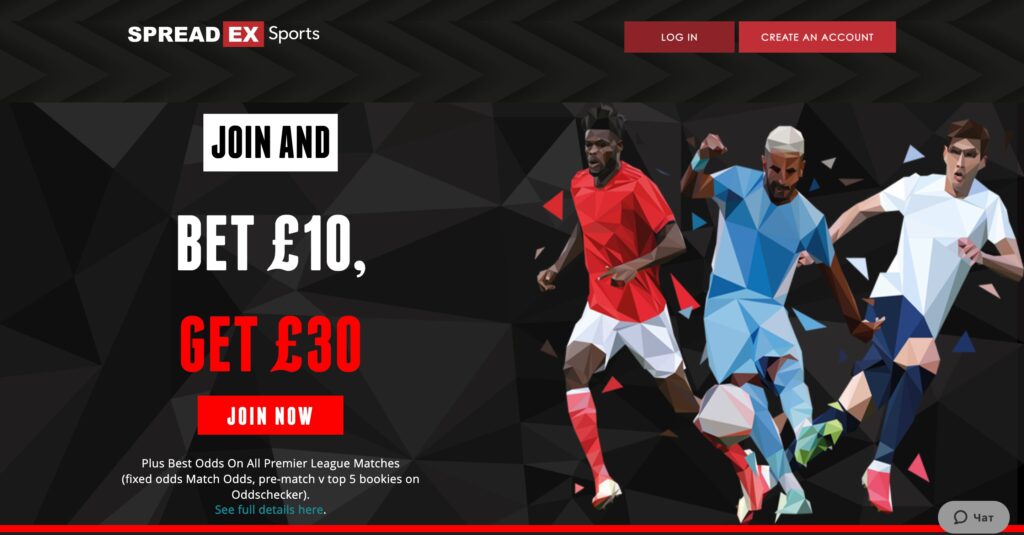 Right now, you're probably thinking this offer sounds too good to be true. There's little in the T&C's to detract from the appeal though, with these being the most important ones:
Offer applies to qualifying spread betting markets only
Bets must be placed pre-match/pre-event start
Bets must be placed within 28 days of registration
Offer cannot be used in conjunction with any other Spreadex promotion
If you want the iPad reward, you must claim it within 30 days of the offer period ending
Quite simply, this is one of the best welcome deals around at the moment. The value on offer is absolutely outstanding, essentially giving you a free hit on your first 28 days of sports betting, up to an extremely generous £300. The fact that the refunds are given as cash, rather than free bets, is simply the icing on the cake.
Spreadex's welcome offer creates a brilliant first impression. Even the best such deals only last a short amount of time though. To keep customers coming back afterwards, an appealing selection of ongoing promotions is key.
Unfortunately, Spreadex come up a little short in this respect. While technically there are eight other entries on their 'Promotions' page, only two of these count as genuine special offers. The rest are simply additional perks you get on the site, including betting tips and a blog.
While Spreadex's ongoing promotions lack quantity though, their quality is certainly still high. Let's delve into both of them in detail.
Spread-Free Bets


If you're unfamiliar with sports spread betting, we'd encourage you to check out the next section immediately. If you are familiar with it, the appeal of this promotion will become clear pretty darn quickly.
To qualify for this deal, you must place three qualifying spread bets on the same sport within 10 minutes of each other. You can see a full list of qualifying markets here. Do so, and you'll be able to place a fourth bet on that same sports market, completely spread-free. In short, this means you get to wager at the mid-point of the spread, rather than needing to take either the top or bottom of it.
The list of eligible markets is extensive here, meaning you shouldn't struggle to find a wager you like. Better yet, you can actually trigger this offer as many times as you like, as long as you fulfil the wagering requirements each time.
Refer And Earn
The Spreadex Refer and Earn promotion starts off in a normal way. When your friend registers, they must simply mention your name and postcode during their welcome call with the accounts team to identify you as the person who referred them. Your friend must then place five qualifying spread bets, of at least £2 each, within 28 days of signing up.
Once they've done so, you'll be given a massive £100 risk-free bet, which must be used on a 'total goals' market. If you win the bet, you keep your winnings as normal. If you lose, your losses will be refunded within 24 hours.
Like the welcome offer, the risk/reward ratio here is simply brilliant. Technically your friend only needs to wager £10, and – in return – you'll get 10x that amount for your risk-free bet.
Spreadex Markets And Betting Markets
Spreadex isn't exclusively a sports betting website. In fact, a full half of its platform is devoted to financial trading instead. It's impressive, therefore, that they've still managed to provide such a competitive range of sports markets.
Admittedly, that range still isn't a match for what you'd find at the most prestigious bookmakers, like William Hill and Ladbrokes. In total there are fewer than 20 individual sports to bet on, which lags considerably behind the 25-30 you'd expect to find at a true, premium sportsbook.
With that said, it's important to note that all the biggest betting sports are still present and correct. Naturally the most attention is devoted to football, in terms of sheer number of markets, and general prominence across the website. Pleasingly though, Spreadex also has plenty of markets for the second-most popular sport for online betting – horse racing.
Backing up this prominent duo, you'll find most of the other biggest markets are also in place. These include golf, tennis, rugby, cricket, and boxing. The UFC is also represented, as are North American leagues like the NFL, NBA, and NHL, and there's a nice collection of eSports markets too. Motorsports are a surprising absence here, as is darts. Overall though, this selection of betting markets should still prove good enough for most punters.
Spread Betting Vs Fixed Odds Markets
As noted, while fixed odds markets are available, Spreadex's specialty is spread betting. Before going any further, let's take a look at exactly what that entails.
For regular sports bettors, the easiest comparison is with an 'Over/Under' market. In football, for example, Over/Under 2.5 Goals is a common bet. If you think there will be three or more goals in a game, you take the over. If you think there will be two or fewer goals, you take the under. Spread betting works in a similar way. You're given a total for a certain market, and must decide to either 'Buy' (take the over), or 'Sell' (take the under).
There's one key difference. Instead of having one, fixed number, there's a spread – a range of outcomes – you must take into account. You can't bet within that spread. Instead, you must bet below or above it.
Let's say you're betting on the number of corners in a football match. The spread is 8-10. If you think there will be more than 10 corners, you buy the market. If you think there will be fewer than eight corners, you sell it.
There's another key difference between fixed odds and spread betting. In the former, you're either right or you're wrong. In the latter, it matters how right or wrong you are.
To help clarify that, let's use the same example again – total corners, with an 8-10 spread. The game takes place, and there are 13 corners in the end.
If you'd bought the spread, with a £5 stake, you'd have made a £15 profit. There were three more corners than the upper limit of the spread, and 3 x 5 = £15.
If you'd sold the spread, with a £5 stake, you'd have made a £25 loss. There were five more corners than the lower limit, and 5 x £5 = £25.
It's important to note, therefore, one final difference between fixed odds and spread betting. With fixed odds, your potential profits and losses are clear from the beginning. With spread betting, you won't know exactly how large or small they are in advance.
Football
As the dominant online betting sport, it's no surprise to see that football has received the most attention from Spreadex. Its section isn't the clearest we've seen, throwing a whole lot of numbers at you at once, but you can't argue with the variety of markets on offer.
All the biggest domestic, continental, and international competitions are represented, with the likes of the Premier League, Champions League, Europa League available to wager on. There's plenty of coverage for contests elsewhere in the world too though, from the Copa Libertadores in South America, to the A-League in Australia.
That variety also extends to the ways in which you can place wagers. Just a few of the supported fixed odds bet types include:
Match Result
Over/Under
Draw No Bet
Both Teams to Score
Double Chance
There are also plenty of spreads bets available, on markets such as Total Goals, Corners, Bookings, and so on. Rounding out the selection nicely is a respectable selection of outright markets, which are available on top competitions like the Premier League, Championship, La Liga, and Ligue 1.
Horse Racing
Horse racing is a common absence on non-premium sportsbooks, so we were particularly pleased to find it in place here.
The racing section is highly impressive too, with events across not only the UK and Ireland, but France, South Africa, the USA, and Australia all also represented. You can place spread bets on these, or regular fixed odds race winner and each way wagers, and there's a decent selection of ante-post markets too.
Tennis
Betting sites who undervalue tennis do so at their peril. We're pleased to say that Spreadex have not fallen into this category. Instead, their coverage of the sport is excellent.
All the slams are available to bet on, as you'd expect, with both match-by-match and outright markets. There's a constant stream of other betting opportunities too though, with both the men's and women's tour events represented. Once again, the inclusion of both spread betting and fixed odds markets ensures there's plenty of variety in how you wager too.
Live Betting
We've praised both the breadth and depth of Spreadex's pre-match markets, and we're happy to say that the same applies when it comes to live betting. This is a clear focus here, with in-play markets getting their own entire section, plus an ever-present menu to themselves on the left of your screen.
All the same sports are available to bet on here, and there's a minimal drop-off in the variety of fixed odds and spread bet types available. Functionally, live betting works well too. Odds updates aren't the quickest we've seen, but both the placement and cashing out of live bets is speedy enough.
Spreadex App & Mobile Betting Options


Spreadex is a highly modern sports betting platform in almost all the most important ways. Pleasingly, this applies to their mobile features too.
For starters, there are Spreadex mobile apps available for both iOS and Android users, which are available directly from the App Store and Google Play respectively. The latter version only has 17 user reviews, which isn't enough to form a general opinion, but the iOS app averages an excellent 4.75/5 across over 130 ratings.
The layout on the app is dramatically different from that on the main site. Overall, everything has been simplified to suit smaller screen sizes. Instead of the numbers-heavy approach of the desktop platform, here everything has been streamlined extensively. Far fewer odds are thrown at you on the home page for each section. Instead, you're simply shown straightforward lists of sports, and matchups, with the extensive betting markets hidden within the individual pages for competitions and games.
The wider navigation has also been skilfully adapted. At the top are three clear sections – All Sports, In-Play, and On Soon. Another menu at the bottom allows you to access your open bets, account management, and betslip. There are a couple of other neat touches too, including the ability to use Touch ID or a pin number to log into your account quickly when booting up the app.
If you don't want to use the mobile app for any reason, the mobile site is an excellent substitute. It has exactly the same intuitive layout, and all the most important features are carried over too.
Spreadex Bookmaker Features
When it comes to special features, Spreadex can't quite compete with the biggest brands out there. You wouldn't necessarily expect them too though, and – once again – we were actually pleasantly surprised in this area.
Impressively, live streaming is indeed available. Perhaps most importantly of all, this does include horse racing, although only racecourses in the USA currently seem to be covered. You can also watch British greyhound racing though, and tennis matches from all around the world. Even where live streaming isn't available, Spreadex do a good job of keeping you up to date with their in-play features. These include not only a visualisation tool, but also an entire 'Stats Centre' providing both pre-match and live statistics for both sides.
Elsewhere, Spreadex also provide you with a solid bet builder. This can be used on a wide variety of football matches, not just the most prestigious matchups, and – like most such tools – it greatly simplifies the crafting of same-game multiples bets.
Spreadex Sign Up Process
With its focus on spread betting, Spreadex might seem a little intimidating at first. The developers of this platform have actually done a great job of making everything as accessible as possible, though. This is true right from the very beginning, as you'll find an extremely straightforward sign up process in place which takes only a few minutes to complete.
To kick things off, simply head to spreadex.com, select the 'Sports Betting' option instead of the 'Financial Trading' one, then click 'Join' in the top-right. You'll now see the first screen, on which you must input a series of personal details. Namely, you must provide your name, email address, and country of residence. This is also the stage at which you create a username and password. Once you're done with all that, simply agree to the main T&C's and click 'Next'.
At the second stage, you must simply enter some more details about yourself – your date of birth, phone number, and current home address. Afterwards, hit 'Save Details' to progress to the third stage. Here you must simply enter a few questions Spreadex are legally required to ask, such as 'Are you a home-owner?' Again, just click 'Save Details' when you've answered these.
The fourth and final stage is called 'Account Setup'. Here you can create a security question, decide your preferred currency, and even request a credit limit if you so desire. With all that done, just click 'Finish Application'. Your account will now have been created, and you're free to deposit and start betting.
Spreadex ID Verification Process
Despite being focused on a different form of betting, Spreadex is functionally similar to a regular sportsbook in most key areas. When it comes to ID verification though, the situation is very different.
At a regular sportsbook, the betting company is legally required to verify your ID. This doesn't necessarily need to be done when you register, but you must definitely do so before making a withdrawal. With Spreadex, this is surprisingly not the case. By default, you will usually be able to register, deposit, and subsequently make withdrawals without ever providing ID.
With that said, although there's no actual verification process in place, Spreadex do reserve the right to ask for your ID if they deem it necessary. Most often, this will be because they need to check some details that you provided when signing up. If this is the case, you will be asked for photographic ID (e.g. a passport or driving license), and proof of address (e.g. a bank statement or utility bill).
Banking Options
For the most part, Spreadex compares favourably to regular premium sportsbooks, despite the differences in how the actual betting works. When it comes to banking options however, that comparison unfortunately becomes less flattering.
There are only a handful of ways to make deposits on Spreadex. Namely, you can use credit card, debit card, bank transfer, or cheque. These are all very traditional, old-school methods, and no e-Wallets or prepaid cards whatsoever are supported. On the bright side, the minimum deposit amount is an industry-standard £10, no fees are charged, and payments are processed instantly.
The same options are available to you when cashing out, apart from cheque. Debit/credit card withdrawals are free, and should go through within three working days. Bank transfers are also free if you choose the three-day option, but you can also ask for a same-day withdrawal for a £25 fee.
Spreadex Layout
It's fair to say that Spreadex might not create the best first impression for new visitors. The team behind this platform have opted for a numbers-heavy approach, and the sheer amount of data on display – when you initially visit the site – can seem overwhelming.
Stick with it, though, and you'll soon find yourself appreciating the way Spreadex is put together. The data-driven approach might not look attractive, but it gives you a huge amount of information at once. On the home page, for example, you can see both fixed odds and spread prices for dozens of markets at once. Naturally, you can then add these wagers straight to your betslip if you so desire, without needing to delve any deeper.
As a whole, the rest of the platform is extremely straightforward to navigate. All available sports can be reached through ever-present menus towards the top of your screen. In-play markets are constantly accessible too, via another series of menus on the left-hand side. The 'My Account' section is also always available from the top menu, and this allows you to quickly make deposits and withdrawals, view your betting history, and so on.
Customer Support
If you've never used a spread betting platform before, you may well need a little extra guidance as you start doing so. Fortunately, you'll find that in abundance with Spreadex.
Getting in touch with the support team here is extremely easy. Live chat can quickly be reached via an ever-present button in the bottom-right of your screen, and both phone and email help are also available. The coverage hours aren't great, at only 08:30 – 17:30, but support is available seven days per week.
Special mention must also be made of Spreadex's help centre, which is absolutely fantastic. Several different FAQ sections are available, each of which deals with a different area of the platform. There's plenty of information explaining spread betting for newcomers too, including an entire glossary of the most common terms.
Company Details
Spreadex might not be a well-known brand in sports betting, but they actually have a long and impressive track record. They were originally founded back in 1999, by former City trader Jonathan Hufford. Since the very beginning, Spreadex have focused on spread betting for both sports and financial markets.
This strategy has proved to be extremely successful over the past couple of decades. Spreadex acquired several of their competitors across the early 2010's, including Extrabet and MF Global Spreads. In 2017 they were also voted one of Europe's 1,000 Fastest Growing Companies by the Financial Times.
Nowadays, Spreadex are based in St Albans, in Hertfordshire. They hold a full license with the UK Gambling Commission for their British betting operations.
Spreadex Bottom Line
It can be a little worrying when sports betting isn't necessarily a platform's sole focus. Technically this is the case with Spreadex, for whom financial trading is also a key part of their business.
We're pleased to say, however, that this needn't be a concern here. Spreadex have created a genuinely fantastic betting platform. Their calling card is obviously spread betting, which – though more volatile than regular gambling – can deliver some sizable returns, and may prove a breath of fresh air for veteran punters. If you'd simply prefer to stick with fixed odds betting though, you're perfectly welcome to do so on Spreadex.
This really is an excellent all-round betting site. The interface may look busy to start with, but quickly starts to feel intuitive. The customer support, mobile apps, and market selections are also strong. Ideally, we'd prefer to see more options for ongoing promotions. This minor disappointment is offset by the brilliant '£300 Cashback' welcome offer though, and we'd highly recommend you sign up and start reaping the rewards of this generous deal while it's still available.